Melissa Levingston, Business Owner, Phy Ed/ Health Middle School Teacher and Personal Care Attendant, at her childhood home with her mother Joyce Levingston, sister Jasmine Levingston and friend Val Rubin-Rashaad.
"I serve people through all three of my jobs. All three of my jobs require me to be hands on with the people that I work with. As an extremely extroverted people person, the pandemic has caused me to struggle tremendously because we've all had to be isolated. For my business I teach several classes a week with at least 20 people in each class. As a school teacher I have at least 140 kids total in my 1st -6th period classes each day. Last, but definitely not least, I'm my sister Jasmine's Personal Care Attendant. Since she is my sister I'm very hands on with her.

On March 16th all of my hands on experiences with the people that I love were put on hold. My fitness classes and middle school classes were all online and I had to distance myself from my sister during the beginning of the pandemic because we didn't understand the severity of the virus. This made all of my jobs extremely difficult which made me very depressed for a few weeks."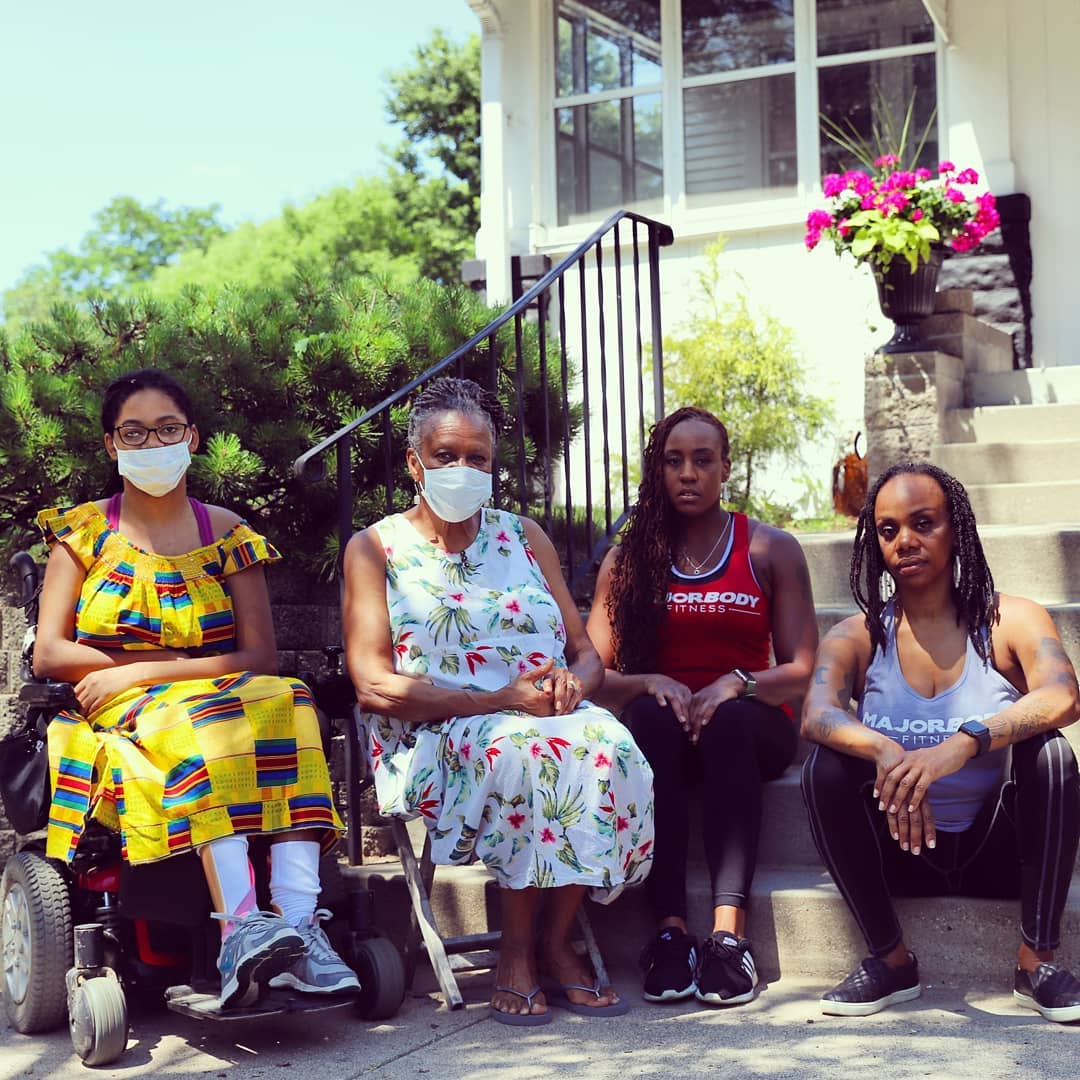 "I've finally adjusted to this new lifestyle and don't feel as isolated anymore as we learn more about the virus. I'm planning to teach my first in-person class in a large field in July, I wear a mask every time I care for my sister, and I'm not sure what next school year will look like at this point. I'm just very grateful to be in good health and be able to continue to serve the people that I love.

As an African American the murder of George Floyd has not changed me. This is my reality. I studied American History in college and planned to be an African American History Professor. After graduating from college my life went into another direction. But now, the best thing for me to do is use the platform that I have as a business owner and school teacher to promote equality for all people."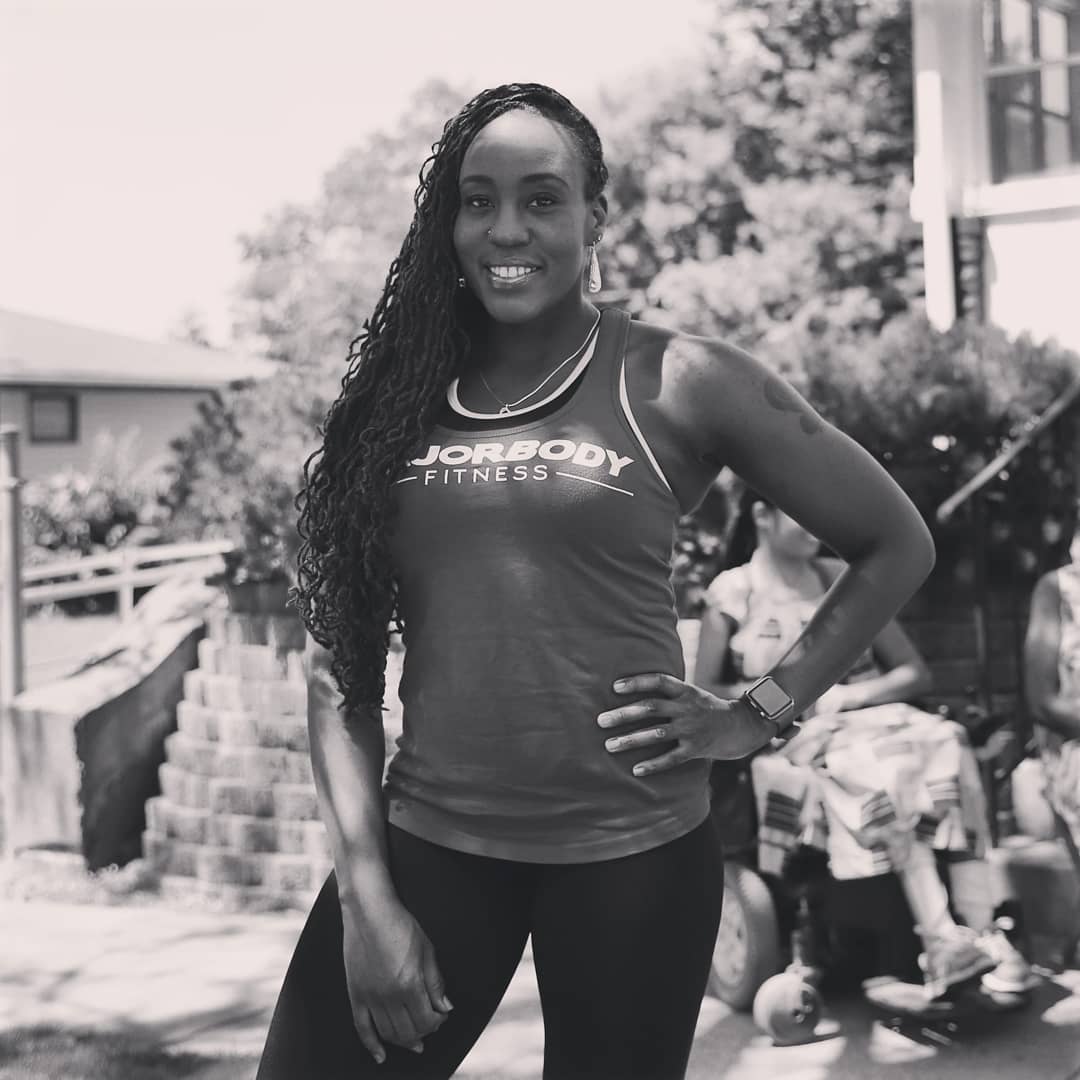 "I've always been an extremely busy person, as I take on so many tasks and have multiple jobs. At the beginning of The Pandemic I was forced to isolate and had more time to think about what I really want to accomplish in life. I've come to the conclusion that my main mission in life now is to start a family of my own. I want to settle down and have kids. 

Oddly enough I was blessed to find the love of my life during this crazy time. I met my soul mate through a dating app. We had over 20 FaceTime dates averaging 3-4 hours per date before we decided to meet in person. The Pandemic forced us to make an extremely strong mental and spiritual connection and I'm so proud of that. I truly feel like I'm finally on the path that will lead to me having my own family. 

The good that I see coming out of this particular time in our history is people taking the time to really get to know one another and listen to each other's stories. Just like what this particular By A Thread project is doing. The Pandemic forces us to all slow down and reflect on what's important in life.  The death of George Floyd forces us to once again acknowledge the injustice in the world."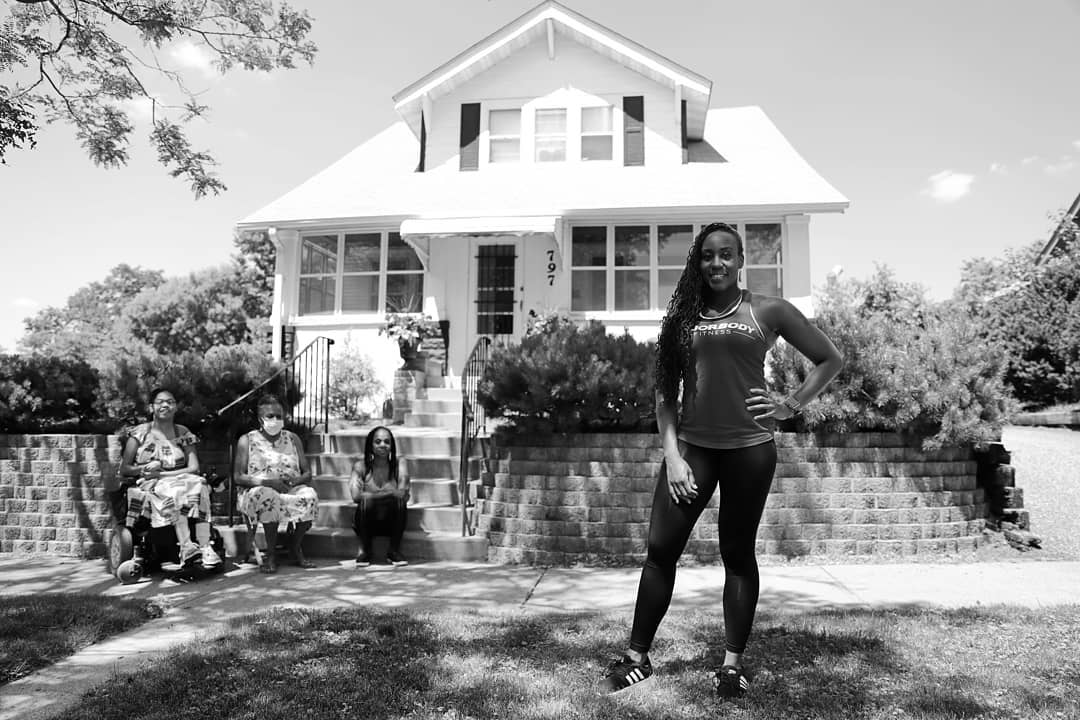 (What worries you?)
" I'm mostly worried about the next presidential election.........but that's another story."