LyLy (pronounced "LEE-LEE") Vang-Yang, Cultural Strategy Manager, friend, sister and daughter, at home with her roommate and number one snuggler, Bella.
"Human beings are pretty fucking incredible. I'm so lucky that I get to listen to people as part of my job. I witness bold truths, powerful stories, and beautiful experiences around love, solidarity, justice, and connection every day.

I'm holding tight to Arundhati Roy's quote, 'A new world is not only possible, she is on her way. On a quiet day, I can hear her breathing.' I see glimpses of our new world every single day - and it's really moving to witness."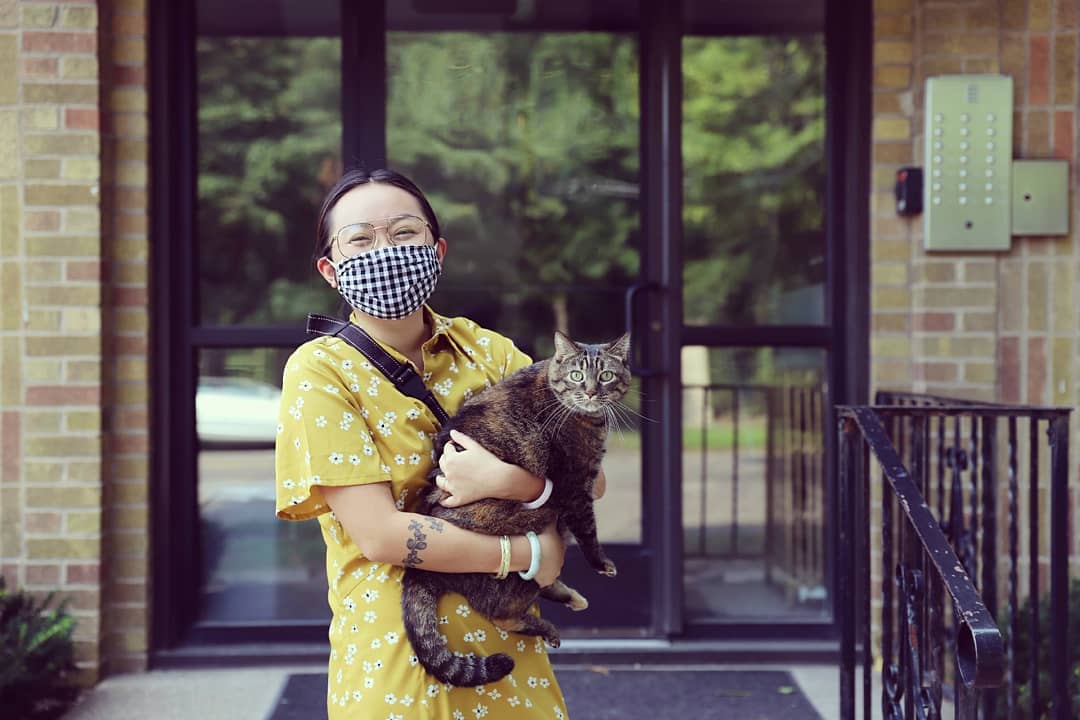 "That said, in terms of the pandemic, I'm very weepy these days. I feel very soft. I'm much more patient with people. I also rest more. I've been listening to and honoring my body and it's made such a difference. I'm learning a lot about intimacy and what it means to be in deep relationship with people I love and care about.

The murder of George Floyd hit me in my gut and in my heart. I still have so much to process. And, I have a lot to learn and unlearn. The conversations in the Hmong community are painful and important. It's a lot to navigate through.

I've been thinking about Aurora Levin Morales' poem, V'ahavta. Radical imagination and play has gotten me through most days."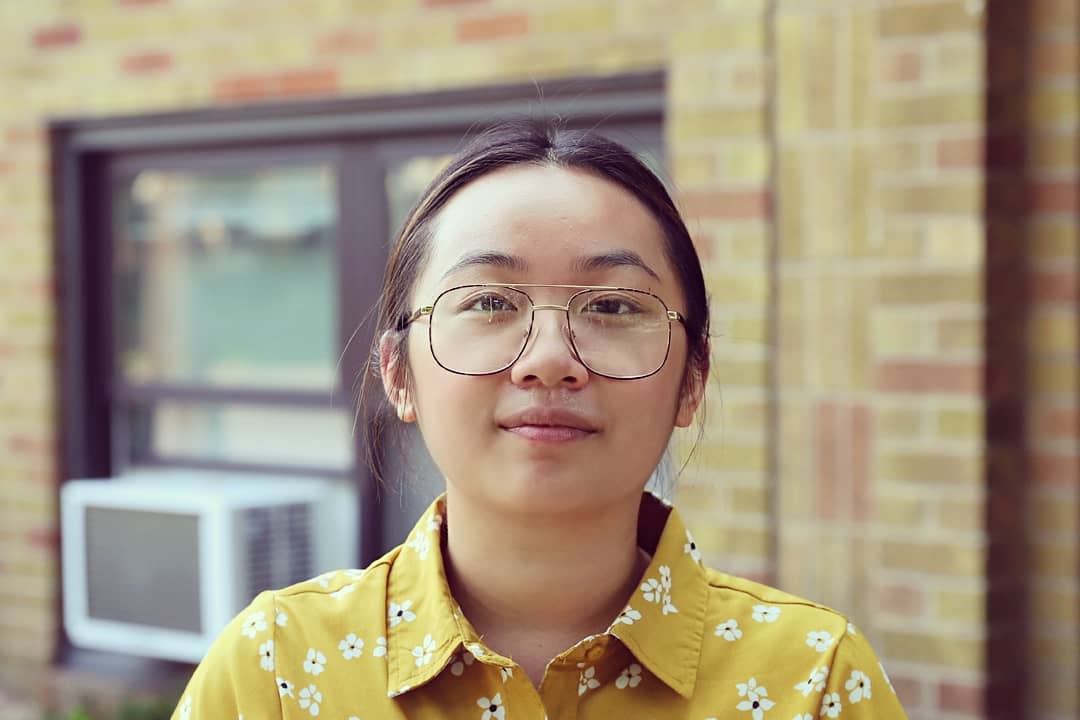 "I worry about paying rent and bills and ensuring that what I have left over is being distributed back to my community. I worry about my family. My mother's mortgage. I have a sister starting college and I want her to have a positive experience but she's dorming. My little brother is doing distance learning.

My other sister is an essential worker. I worry about my family. I worry about my loved ones or I getting sick. I worry about the lack of healthcare, the lack of care infrastructure we have, homelessness, abortion access, and anti-Asian racism. I worry about things at different levels.

My worries turn to rage some days. We deserve so much more."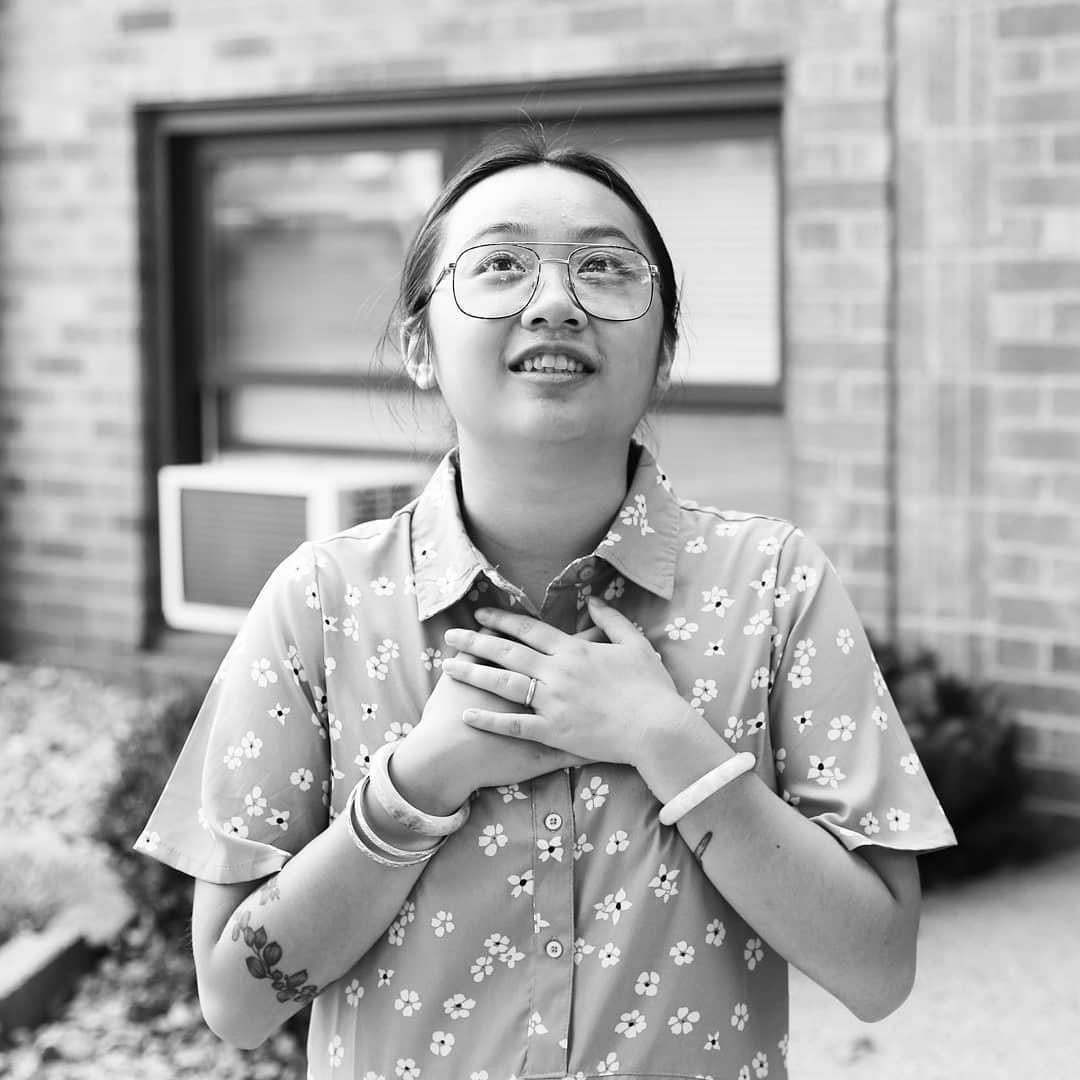 "So much good is happening, all around us, every day. Communities are rising up together - doing more than our government. Providing care, meals, medical supplies. There are very public conversations happening around abolition, homelessness, education, etc. We're seeing the best - and worst - of human beings. I try to lean into it all and find grounding in my values: abundance, connection, safety, care, imagination, and play. So much is possible right now."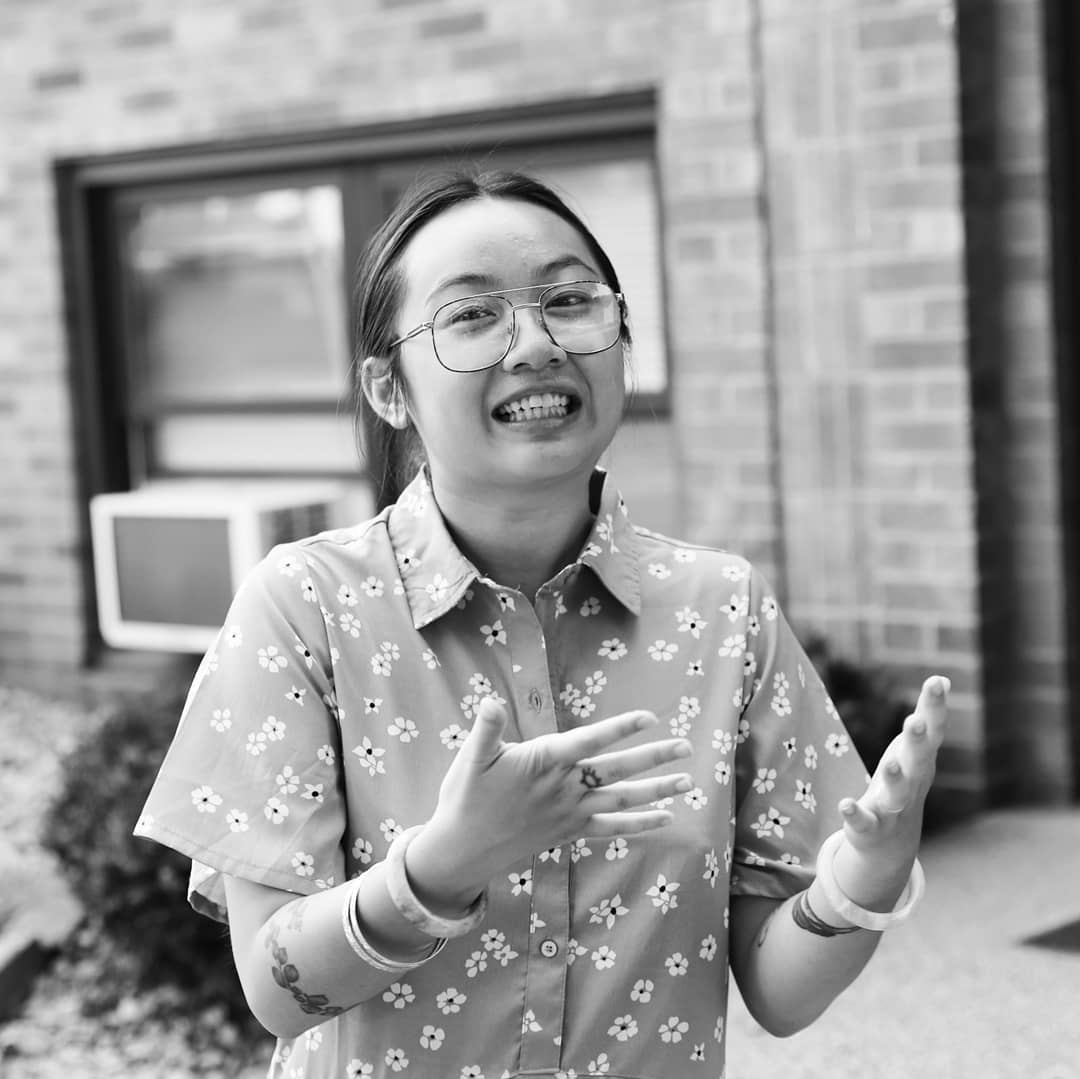 "I'm appreciating this project because storytelling is how we make meaning, see connections, access our lineage and ancestry...it's an integral part of the human experience. In a moment of intense, collective grief and loss, I'm thinking about the stories that those in power are using to divide and conquer us, stories used to perpetuate fear or justify state violence.

And, I'm also thinking about which stories we're telling ourselves about humanity, care, love, and justice. Storytelling is a ritual across all cultures; how do we use that to build more power for ourselves?"