Emily M., Director of Quality and Safety, showed up recently in my inbox...
Editor's note: Due to the rapidly evolving pace of this Pandemic in mid-November 2020 we decided that a home shoot wouldn't work and Emily agreed to take a selfie and share her story.

"Want a story from a hospital administrator? We are
E
X
H
A
U
S
T
E
D."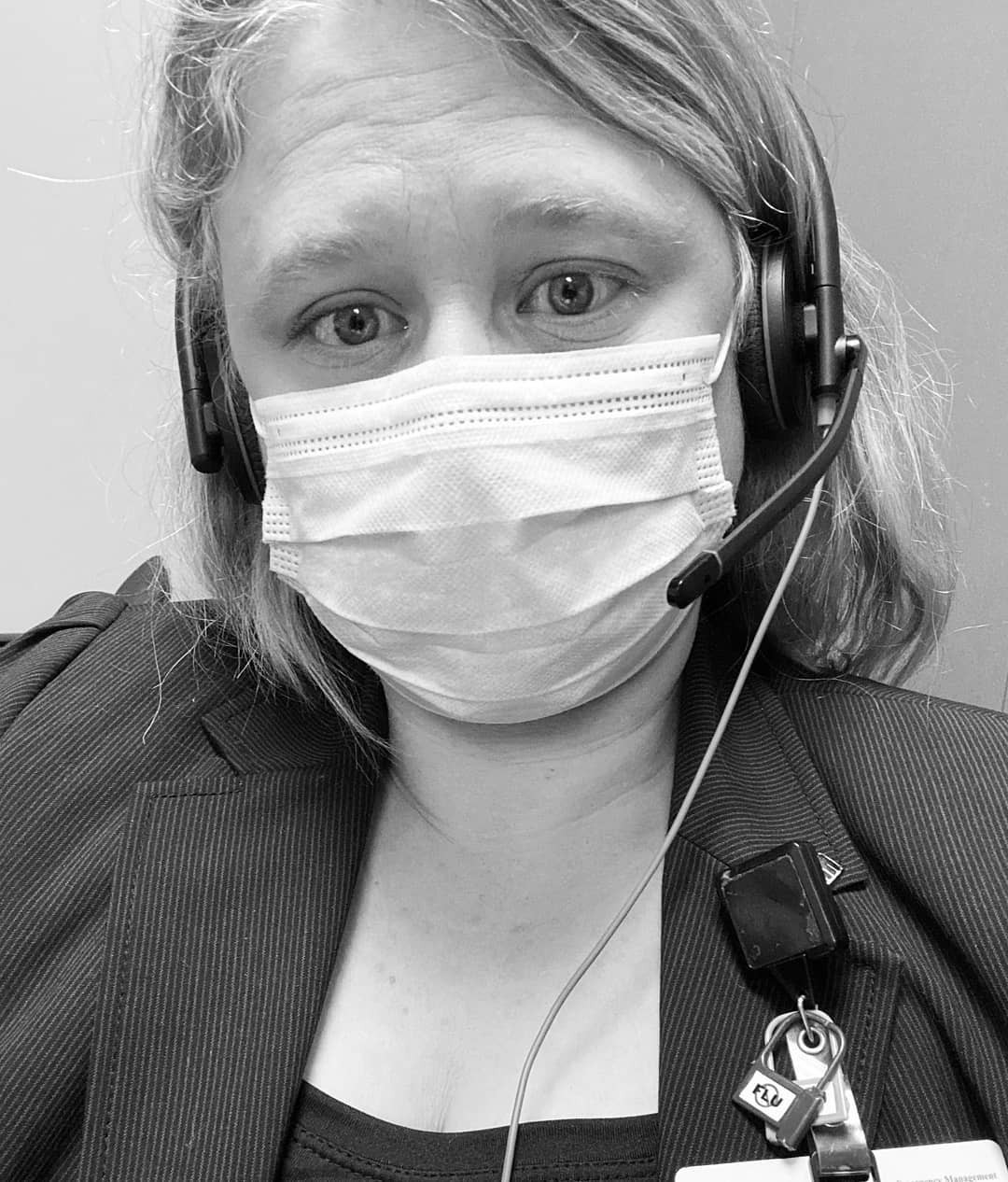 (What do you wish people knew about your job right now?)

"In the last 8 months, I have been a part of making decisions that I never thought I would have to make. Policies about who gets to visit their dying loved one, which team members will take care of COVID patients, how to allocate scarce resources like PPE and vents. There is a constant pressure and weight that never goes away. My brain is constantly churning with worry. What else can we do to support our caregivers? What other resources do we need to keep staff and patients safe? How do we care for more patients when staff are starting to get sick? When are we going to run out of critical supplies?

At the start of this I was looking behind me for someone else to make these hard decisions. But, our leadership team quickly realized that this was not how this particular disaster would transpire. No one is coming to rescue us. We are steering this ship. The pressure is intense.

I want people to know how bone tired we are right now, and how much hallway crying is happening. As a leader, I am trying to come to terms with watching the pain and fear and exhaustion I see in our teams. I am a fixer, a problem solver. And I can't fix a lot of this. I've learned to focus on small wins. To focus on the fact that someday this will be over."