Bob Galligan, Brewery Sensory Coordinator, shared some absolutely soulful words with the project back on December 21. Here they are on January 4, just as resonant, if not more so,

"Spent. 9 months in. They use the word "fatigue" but it feels much more than that. At the beginning of the pandemic, I was doing ok. Trying to help everyone I could actually gives me energy. But only for so long. To keep it up takes too much. I find myself running on fumes now.

I don't know exactly the moment. It felt like maybe it was daylight savings that flipped a switch in me. Like staring a starving bear in the eyes and then someone turns off the lights."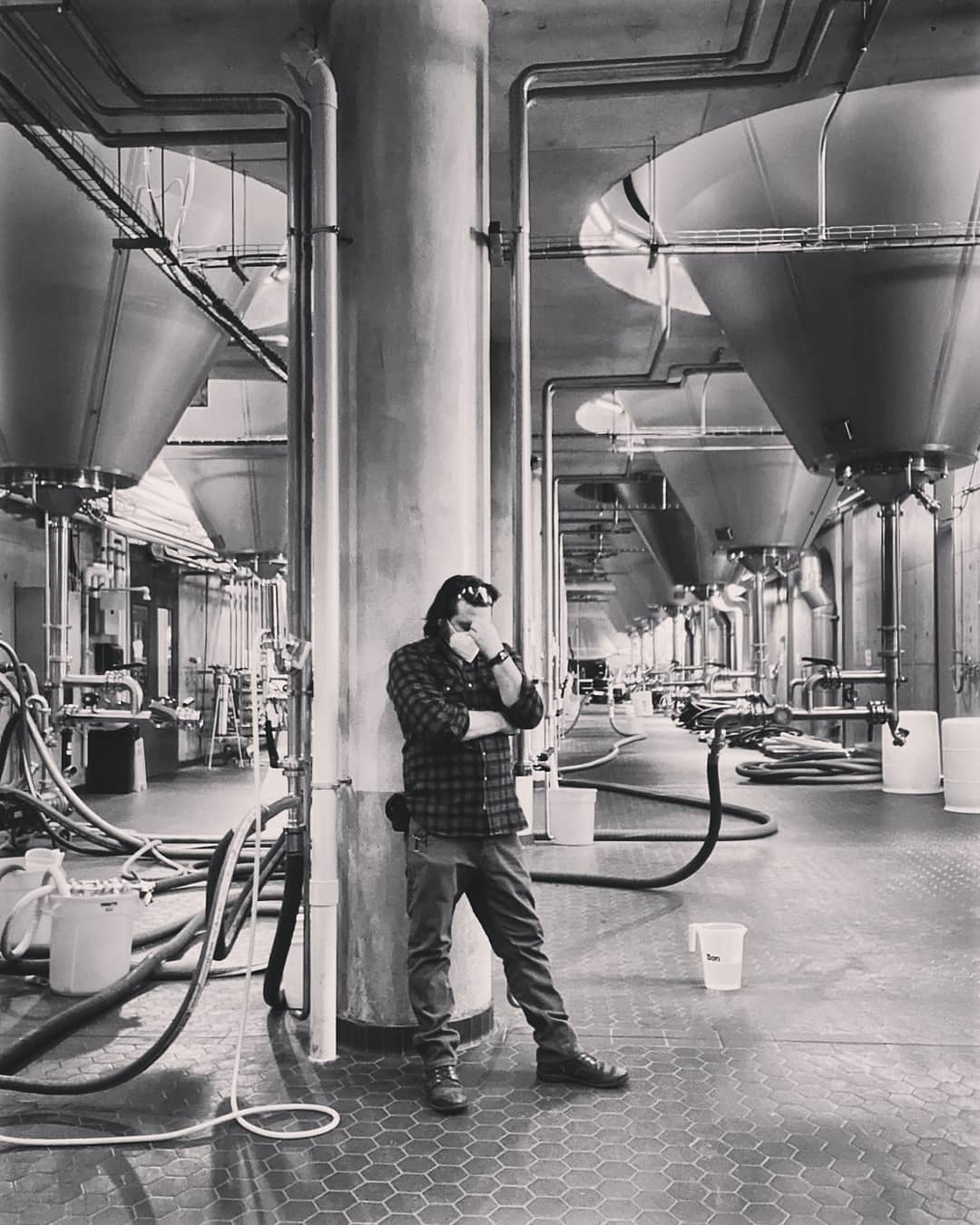 Photo courtesy of Bob Galligan

"Now I find myself tired all day, and yet unable to sleep at night. The numbers are the worst they've been. People are traveling and gathering. My mental health is starting to warble. You can only scream into the void so long before you realize no ones' screaming back. Might as well scout it out.

But. Better days are coming.

There's a reason I'm writing this on Dec 21. The solstice. The longest night. 15 hours of darkness. The Dead of Winter.

But. From here, it gets lighter. The sky and the burden. Vaccines are out. A New Year is coming. A New Country emerges in January. So, yes, I'm tired. I'm spent. That's ok. I know I'm not alone.

Robert Frost got it right, when he Was "Stopping By Woods on a Snowy Evening" (coincidently on "the Darkest Evening of the Year"):

The woods are lovely, dark and deep.
But I have promises to keep,
And miles to go before I sleep,
And miles to go before I sleep"