Lauren Cox, Bus Operator, updates us...

"The first photo is of me at work down in the bays before pulling out. I'm showing how this surge in positive COVID cases has taken a toll on us "Essential Workers." Normally, at this time of day, the bays are 3/4 empty. This unfortunately has become a new normal for us- it's way too full. We could be facing layoffs. Should layoffs actually happen, who assists the Essential Workers? Scary, scary times."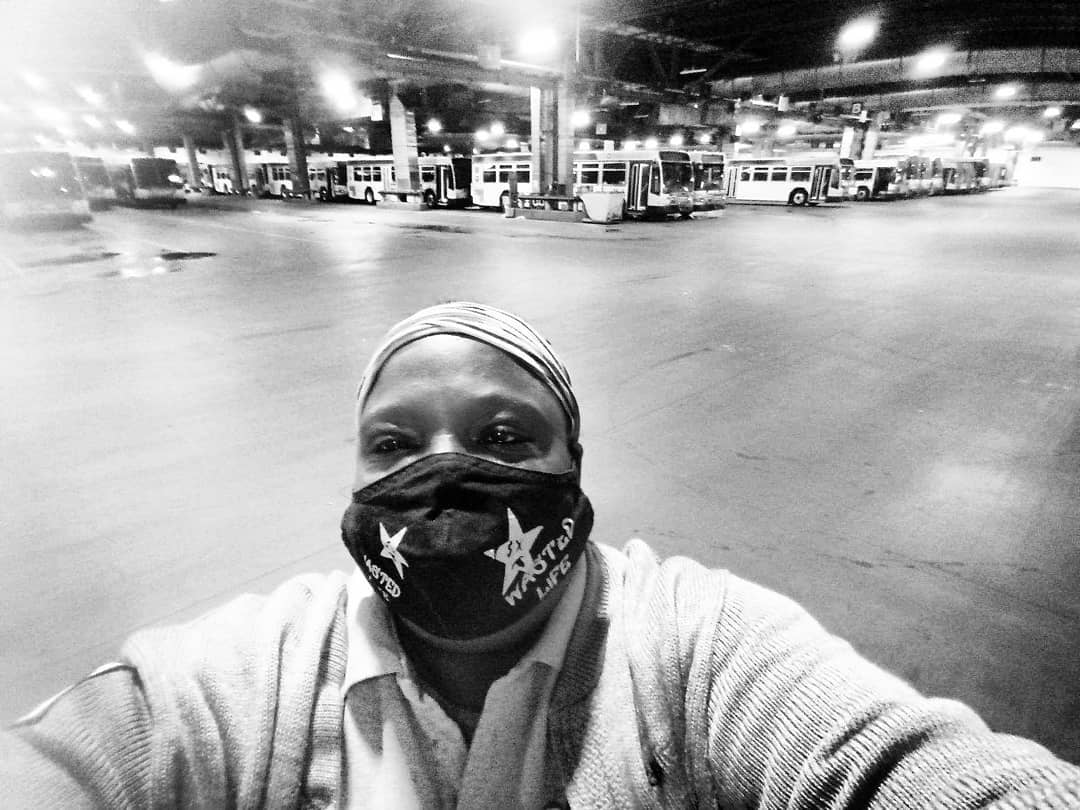 Photo courtesy of Lauren Cox
"The second photo is me celebrating my birthday in my home with my hubby because there is no where to go because of COVID."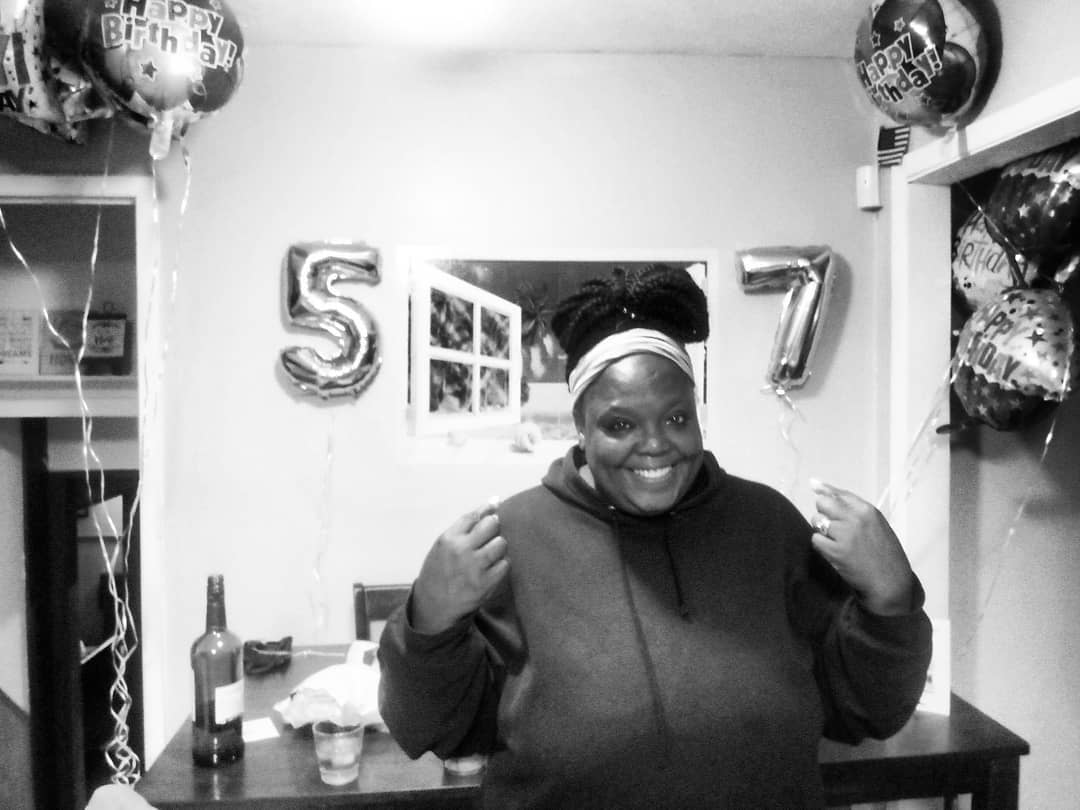 Photo courtesy of Lauren Cox