Emily Rumsey, Certified Nurse-Midwife, lays it out for us...

"This could have looked so different. Selfishness, ignorance, and outrageous leadership has led us straight into the wildfire of this virus. I went from being afraid that I would contract Covid at work to feeling almost safer at work than any other setting besides my own home. Masks work. PPE works. Not 100%, but so much better than nothing.

In midwifery care metaphors, masks are like condoms. As a midwife, I treat people for sexually transmitted infections on a near daily basis. Often the patient is taken by surprise as she thought they were in a monogamous relationship. But if your partner has chlamydia, it doesn't matter how much you trust them or how monogamous you believe them to be. If you have unprotected sex with someone who has an STI you have a good chance of getting that infection. More sexual encounters = more chances to get it."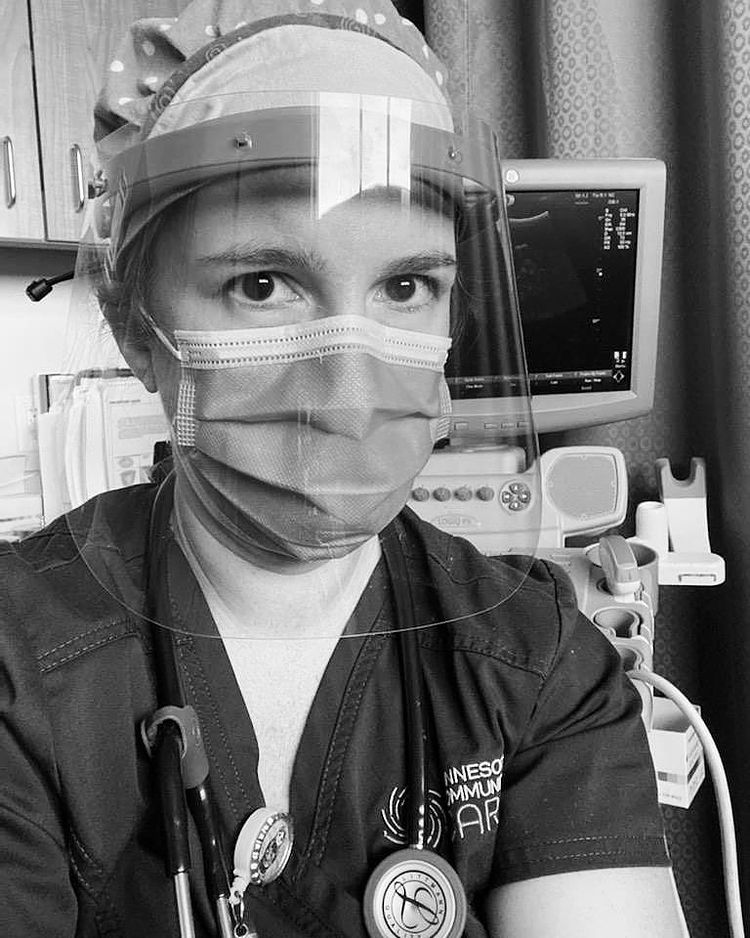 Photo courtesy of Emily Rumsey, CNM

"I'm beyond frustrated, completely maddened, actually, that these 6th grade birds & the bees basics aren't understood in terms of Covid. No matter how "safe" you think your friends or family or pod or bubble is, there are more people in that "bubble" than you think. Every encounter you have with someone who does not live in your house puts you (and them) at risk.

The fact that Minnesotans are going to gather around a Thanksgiving table when we are essentially out of resources to care for the Covid spike that will come from those dinners...I don't even know the right words for it.

Your turkey and potatoes can't possibly be worth the consequences that our already overtaxed system are going to inherit from your dangerous and irresponsible choices."