Anna Dykhuis, Emergency Medicine Registered Nurse, tells us...

"I am exhausted and lonely. Desperately wanting to be outside, but always at the hospital watching everyone else drive their cars around like nothing is happening. A window separates our experiences; I work in utter chaos to keep people's loved ones alive... My feelings are too big to hold sometimes.

In this picture of myself, the advertisement on the board by the stadium was about a concert in the spring- Disaster Capitalism. It highlights how medicine too is a business, wrapped so tightly by capitalism that the ship is sinking in our hour of need."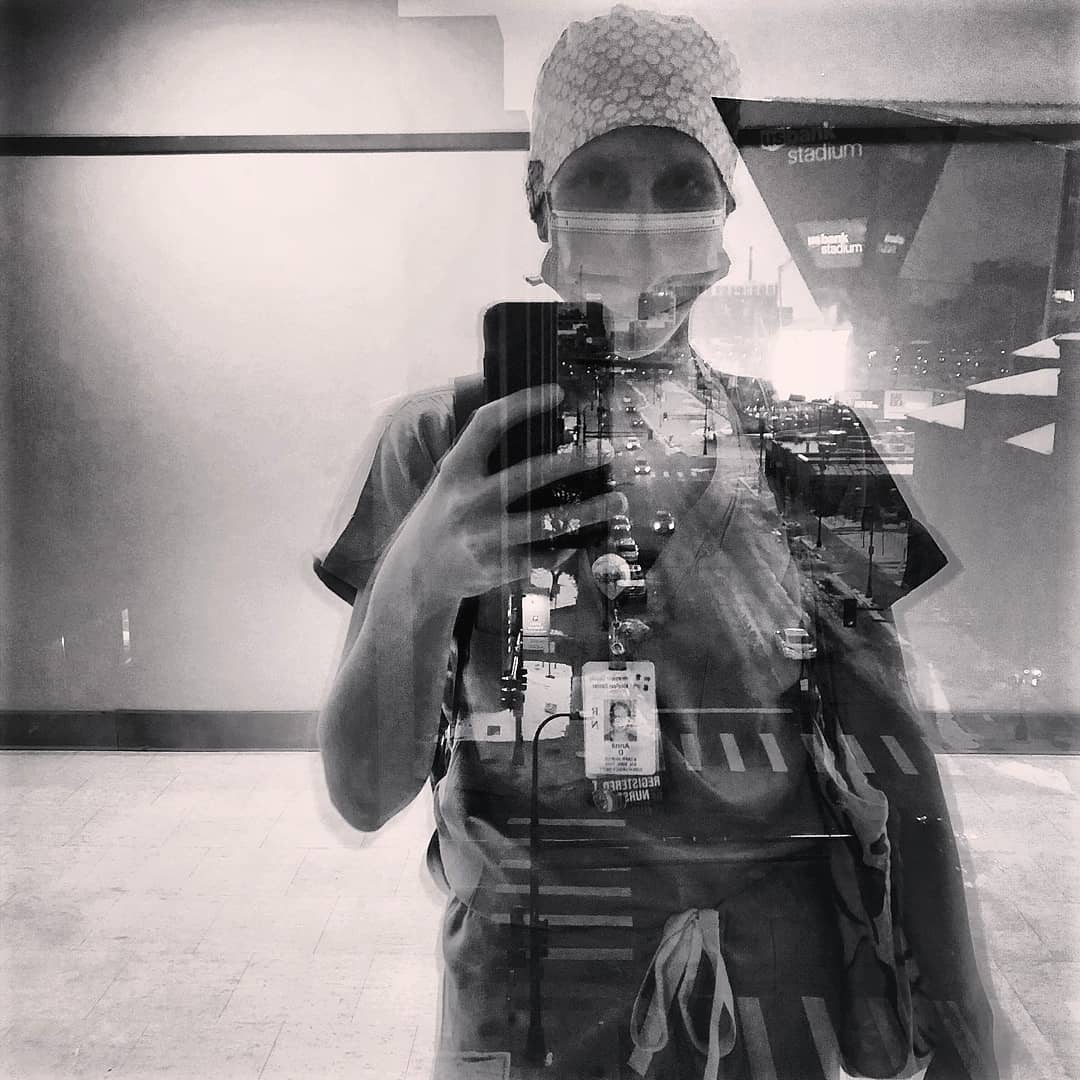 Photo courtesy of Anna Dykhuis, RN
"It feels like everyone is delusional except us (medical providers) and the people whose loved ones have paid the ultimate price. I don't understand how caring for our neighbors became less important than our freedom to not wear a mask. This is not freedom.
Nevertheless. We committed to serving our community. 
And we'll be here for you when you need us."
Editor's Note: Please be there for them. Stay home and mask up when you are out, especially with friends and family not in your household.