Dr. Sarah Schmitz Burns, Physician OB/GYN, updates us,

"As we move into COVID winter I'm feeling exhausted, anxious, and at times, hopeless.
At the same time, I am doing my best to find glimmers of hope in the isolation with holiday twinkle lights, daily walks with our dog and lots of ice cream and family board games and movies."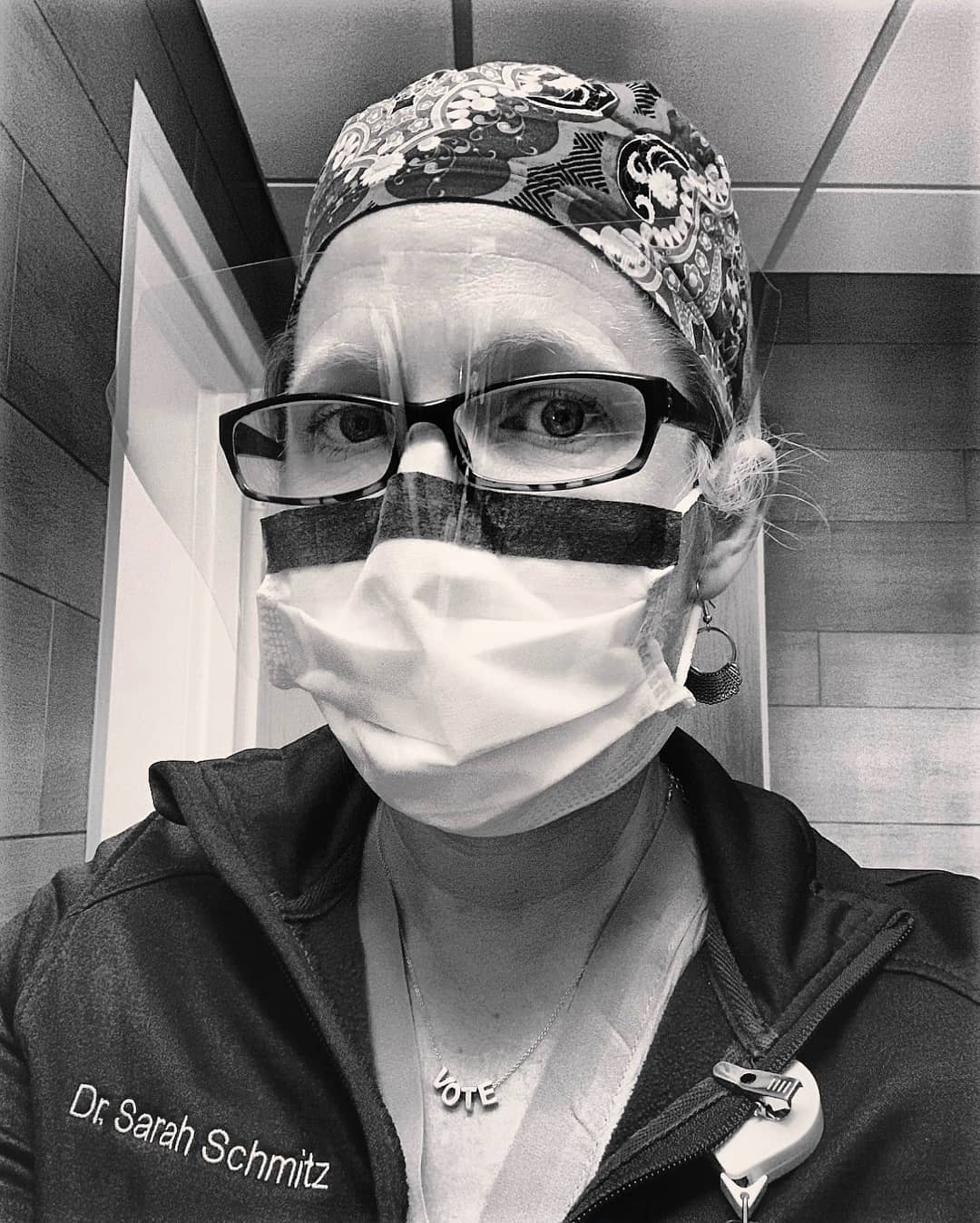 Photo courtesy of Dr. Sarah Schmitz Burns

"The recent data on the vaccines is exciting. I'm hopeful that our new administration will provide the leadership, support and changes we need, but there is SO MUCH work to do.

As the community transmission of the virus steeply climbs, I'm angry at our lack of national leadership. My colleague became infected with the virus after delivering a baby, even when she followed all the protective protocols. I'm enraged by all the selfish, ignorant people attending large gatherings, not wearing masks and spreading lies.

My work is exhausting. My guard is up and I worry every person I see is a potential COVID exposure. All day long, women unload their struggles with insomnia, anxiety, isolation and depression on me.

I want to help, but It's a lot to carry and I don't have much more to give."