Registered Nurse Angie Haigh begs us... 
"This is hard. But please, PLEASE take this seriously. The average person may not think they have a big role to play, or they may think that this is overblown and their actions don't affect others directly. I assure you, all of our actions matter.

Health Care Workers cannot carry all of this on our backs. Hunker down, realize that life is not the same right now, and make some serious adjustments that will benefit the health and mortality of your community.

Please! This nurse is begging you!"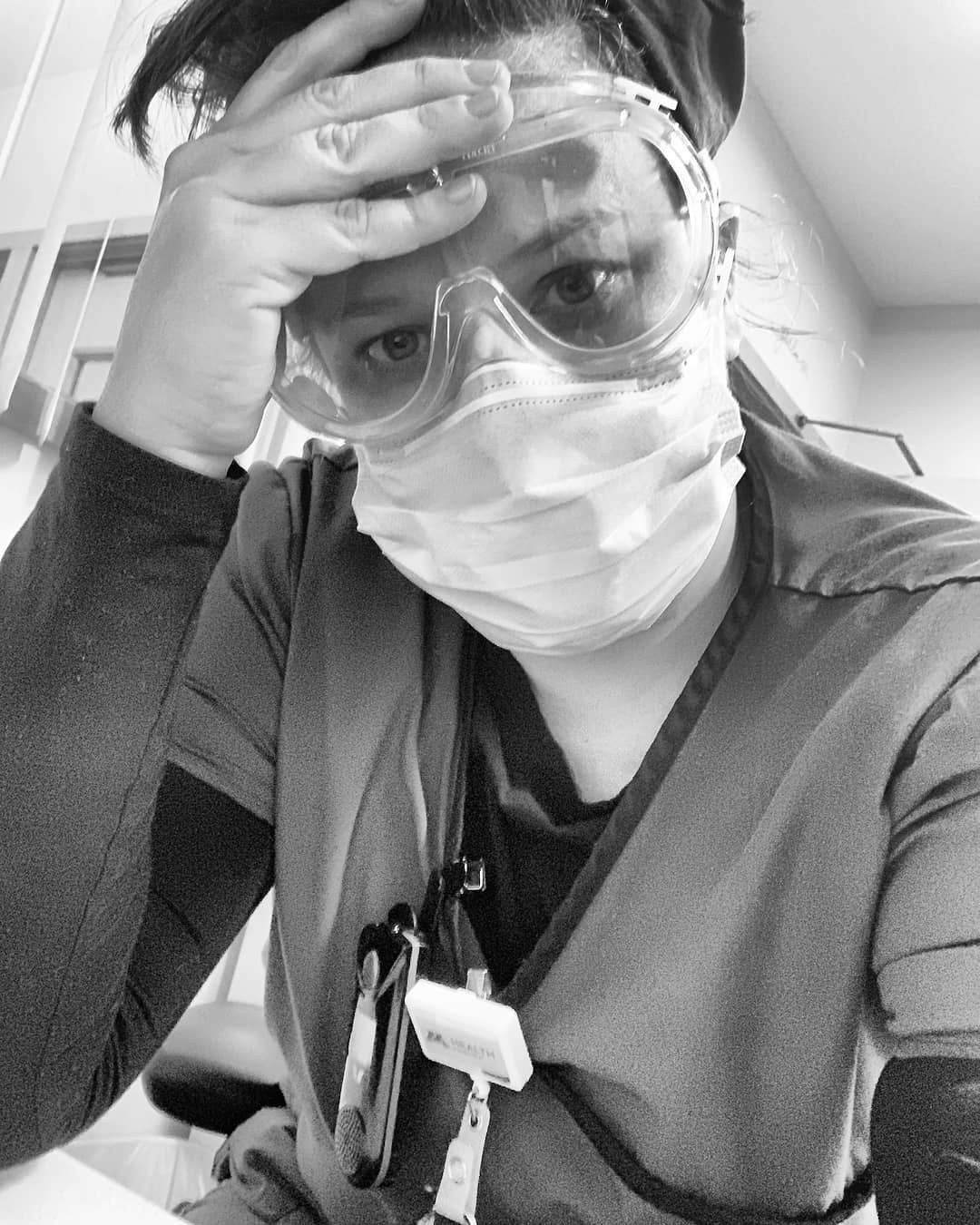 Photo courtesy of Angie Haigh, RN