Lacey Weninger, Second Grade Teacher, provides an update...
"It's crazy to think that we are almost 5 months into the school year. There have been some highs and many lows on a professional level. But. Some how, some way, I've connected with many of my second graders. We are a tight knit community, despite the always-occurring setbacks. Whether its technology issues, internet connection issues, or unforeseeable family issues. It never ends; there's always something. But I love my class.

Former students have reached out to me to check in. My babies from my first and second year of teaching, even. It's reaffirmed my belief that relationships are the most important thing in the classroom and in life. It's why I became a teacher and it's what matters now.

My cats, Tilly and Lola, are very much a part of my class. They love to show their faces in google meets. Lola insists I hold her like a baby during morning meetings. It's really cute."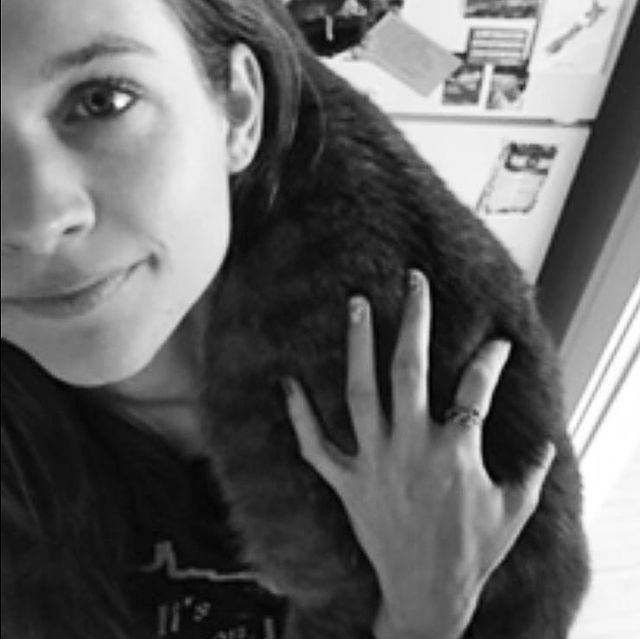 Photo courtesy of Lacey Weninger

"I'm really concerned about going back fully in person February 1st. It doesn't make sense AT ALL. There are a lot of unknowns and there will be major classroom shakeups...and it's very stressful. It feels rushed and unnecessary. A lot of people will be at risk. I'm hoping that we won't go back to school until teachers and staff are able to be vaccinated.

Personally, I've experienced a lot of loss these past 3 months. I lost a former love, my favorite aunt, a college friend who I admired so much, and my grandma. In some ways, because of Covid, those losses don't even feel real yet.

Despite the distance and the heartache, I feel closer than ever to the most important, supportive people in my life. But, I can't help but feel resentment toward all of the people acting like masks are taking away their rights. I get so fired up over how selfish some people have been throughout the pandemic.

Oh! And one more thing to add! I've also met someone who is empathetic, understanding, funny, adventurous, and easy going. I wasn't planning on falling in love. But I did."