Emily Rumsey, Certified Nurse-Midwife, received the first dose of two of the Covid-19 vaccine late last week and reflects on the experience,

"My heart is so full of gratitude for the many scientists, clinicians, laboratory staff, vaccine trial participants, and injector helpers who brought us this critical step in fighting coronavirus. Gratitude also for my two workplaces who got me a spot.

I felt more relief enter my body than needle. I want to help protect my patients, my partner, my parents and parents-in-law, and my nursing toddler from this blasted thing. Plus myself. And maybe I'll get to see my grandpa again."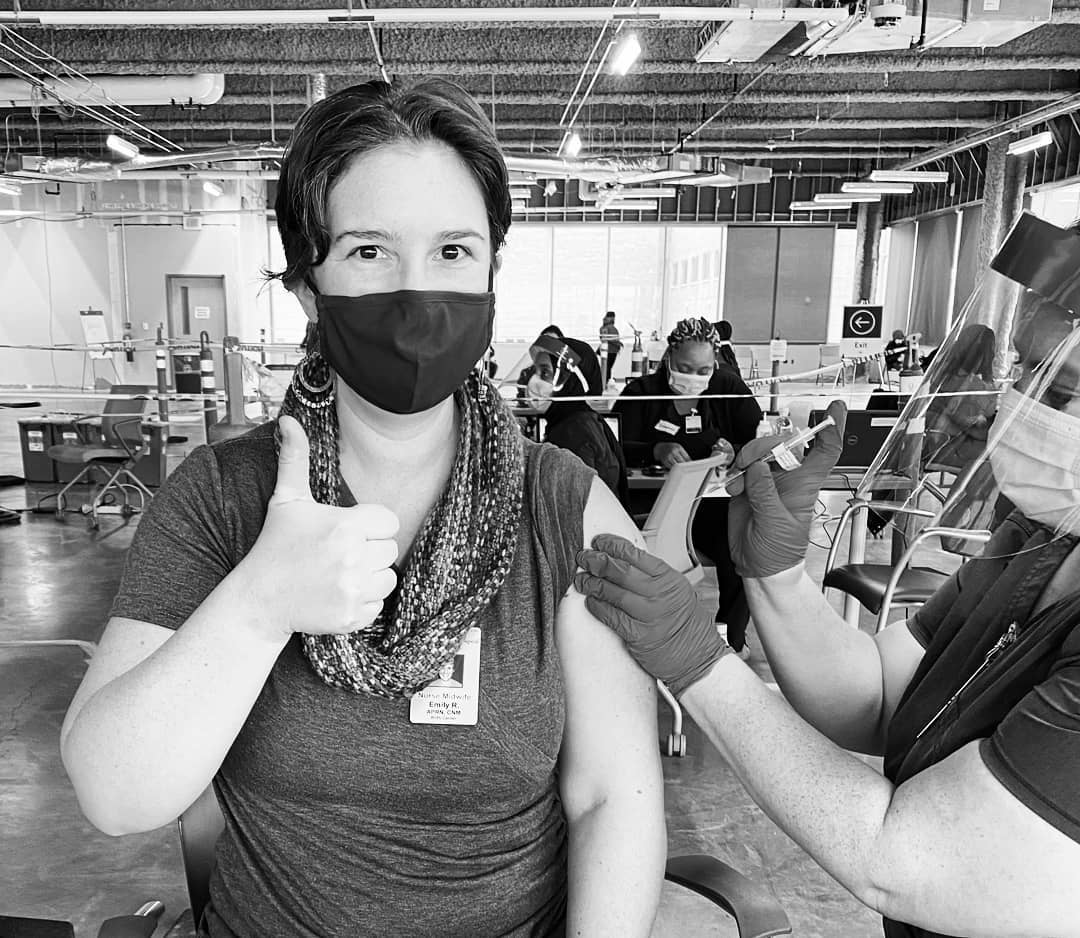 Photo courtesy of Emily Rumsey, CNM

"With extreme gratitude comes equally extreme disappointment for the inequities in distribution of the vaccine.

Safety net clinics and COVID testing sites are left behind as nay-saying politicians race to the front of the line. High risk and highly exposed healthcare workers can't access their vaccine because of red tape. Millions of doses are locked up in a warehouse and millions more doses were sent to Europe because the Trump administration turned them down.

Analyzing the ways in which this global crisis were mishandled by our country will keep many a PhD writer busy in the coming years. In the meantime, thousands more people in this country will die because of corrupt leadership, racism, a broken healthcare system, and the overtly selfish decisions of millions of Americans."