Tenley Johnson, Critical Care and Interventional Radiology Registered Nurse, updates us on receiving her Covid vaccine.
"Not a great picture. My hands were full and this was the best shot I got. I was happy and nervous. I didn't know I was getting it today. I was scheduled for another day this week.

I started shaking while I stood in line. I couldn't control the shake. I think it was just the build up and the stress of this - all mixed with some joy; I felt excited, nervous, and relieved. Of course, there is fear. But most importantly, there is a new wave of hope."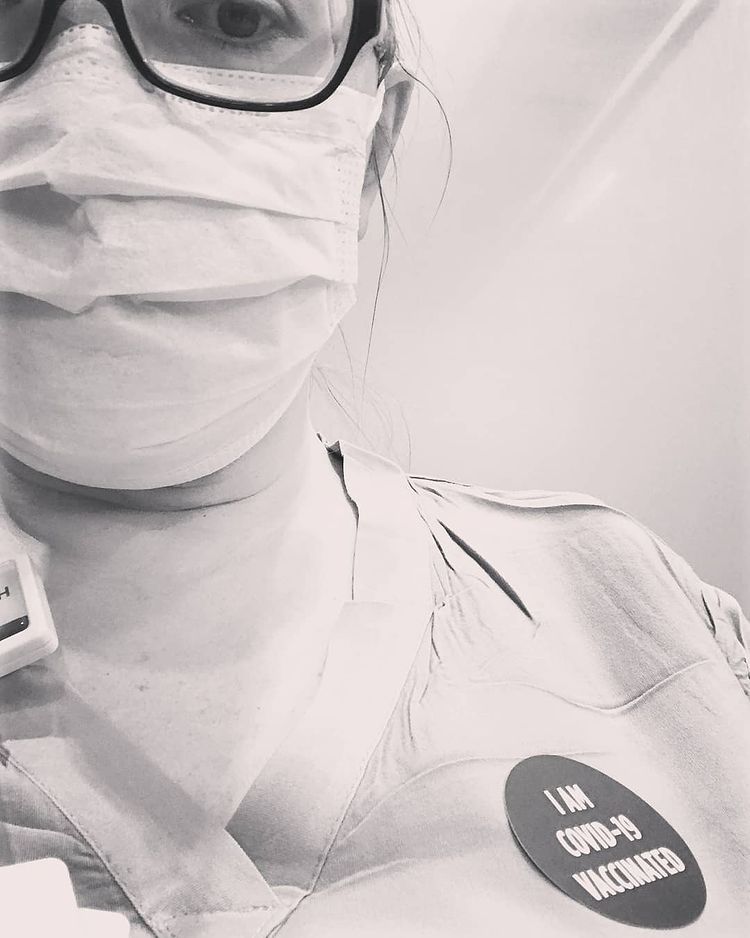 Photo courtesy of Tenley Johnson, RN