Sarah Staab, Digital & Technology Solutions Manager, updates us,

"Hi Katie, I wanted to share with you that my grandma received her first dose of the vaccine yesterday! I am elated and my whole family cheered when we received the news.

This feels like the first bit of positive news in quite some time. We still don't know what this means for reopening her long term care center for visitors. My grandma went into long term care pretty unexpectedly only a few months before the lockdown started. She was just getting settled into her new home and new routines when the COVID lockdown hit. 
Prior to the lockdowns, my mom and aunt had each been visiting her in person multiple times a week. Now we have only been able to see her for window visits and a handful of outdoor visits this summer. I cannot wait until I can see her in person again and give her the biggest hug!"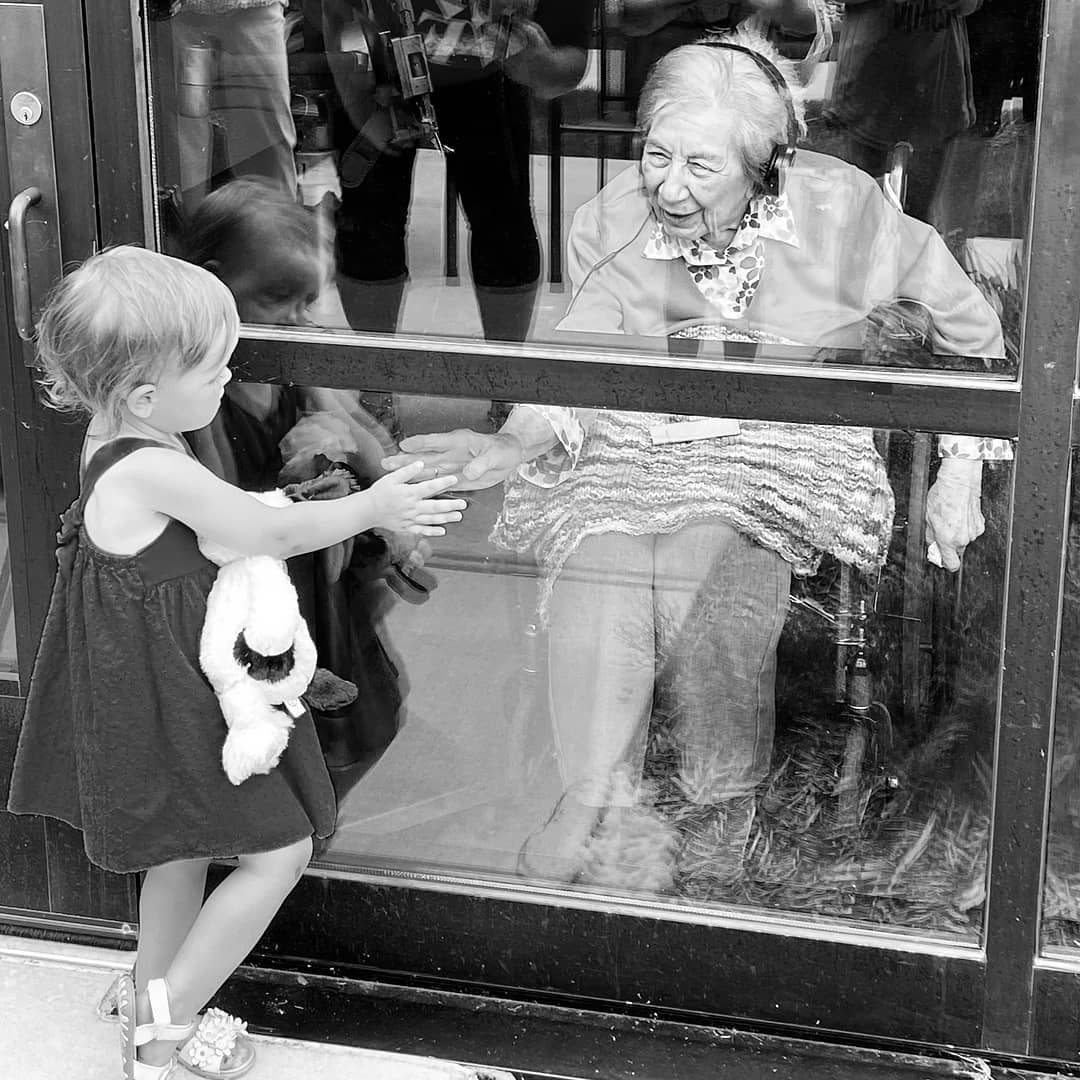 Photo courtesy of Sarah Staab
"The picture I've attached is from our window visit on her birthday this summer. She is pictured with her youngest great-grandchild (my cousin's daughter). They share the same birthday with 93 years between them."