Dr Kirsten Morissette, Family Medicine Physician, updates us... 
"I received the first dose of the Pfizer vaccine on the evening of 12/18. It felt like the most Advent thing to do. The vaccine is like light breaking in to the darkness in the same way that I feel the birth of Christ is light breaking through the darkness."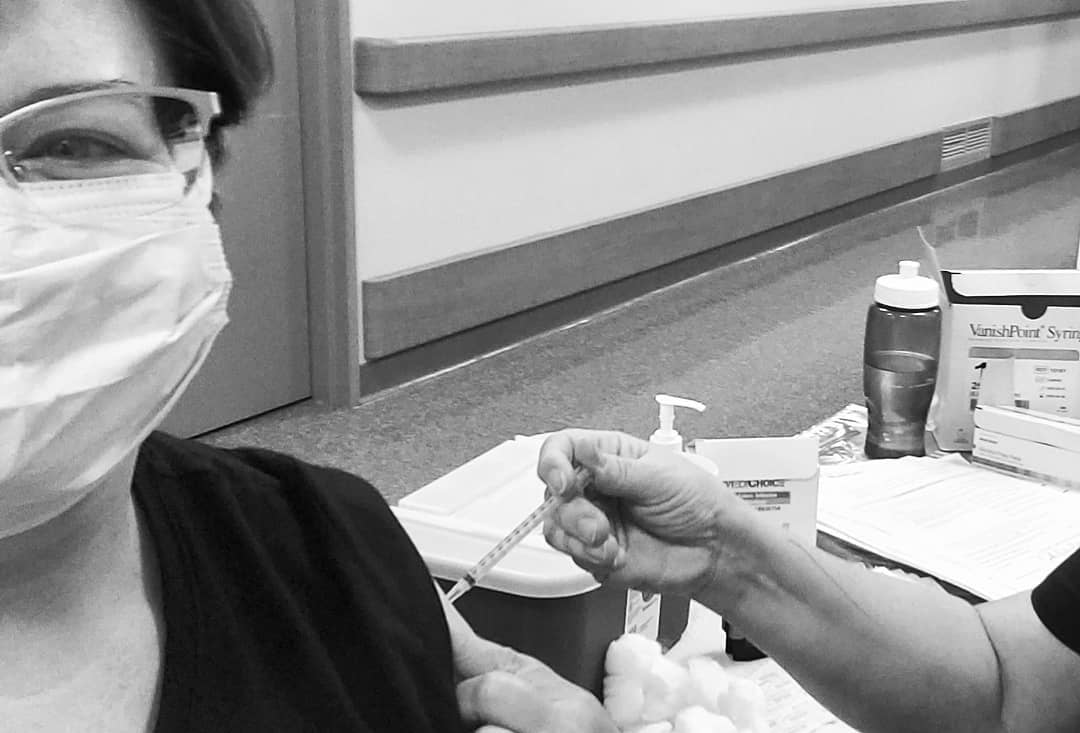 Photo courtesy of Dr Kirsten Morissette
"There is still so much work to do, but the light of hope is breaking through. We cannot grow weary of doing the right things when we know the end is in sight."