Dr. Jason Wirtz, Infectious Disease Specialist, with an update on his vaccination experience via voice text...

"OK, here's what I would say and you can, you know, fancify it however you want…

Get to work. Park car. Take off coat. Fill out consent form for vaccine... I know pretty much everyone down there that's doing the vaccinations. Get the vaccine, go to a room for observation for 15 minutes. Chit chat with colleagues, wish everyone Merry Christmas and whatnot."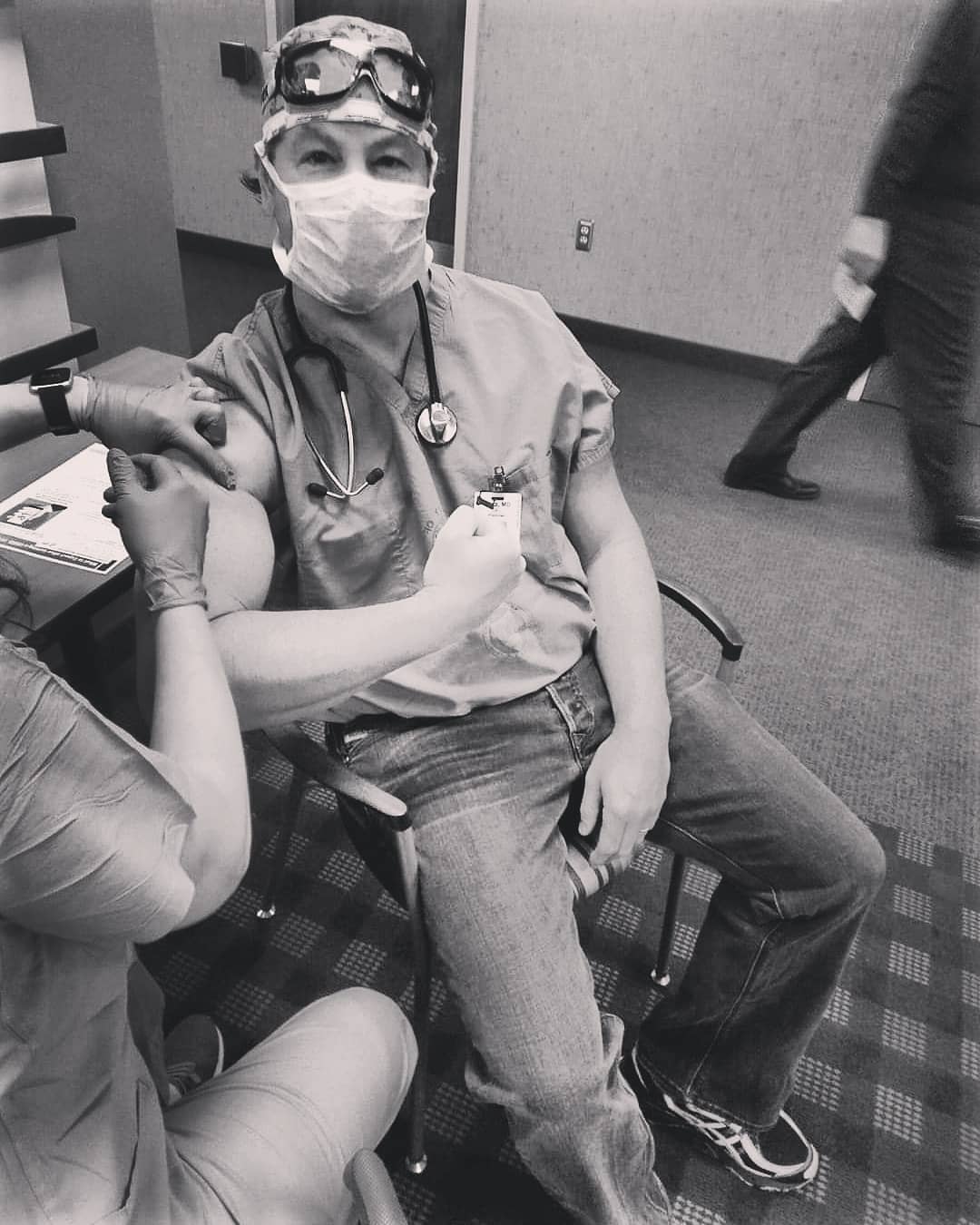 Photo courtesy of Dr. Jason Wirtz

"Go round (see patients) on a Covid patient who's been in the hospital for five and a half weeks, covered in a full body rash and has a 125% chance of dying. (The person is) Hmong - the only way you can communicate with their family is an iPad, which you couldn't do anyways because they're completely comatose. Been on a ventilator, like I said, for over a month and first time I've ever seen them with just the total knowledge that they will not be leaving the hospital alive.

So, you know, just the Alpha and the Omega of relatively healthy and relieved people getting a vaccine. And then - literally the next thing I do is go see someone dying of Covid."