Friend of The Project, Erica Shearer, Physician Assistant, was vaccinated today! She tells us,

"Biggest smize since this nightmare began. Thank you scientists—for helping me protect my patients, family, friends, teachers, grocers, postal workers and everyone I encounter in my daily life."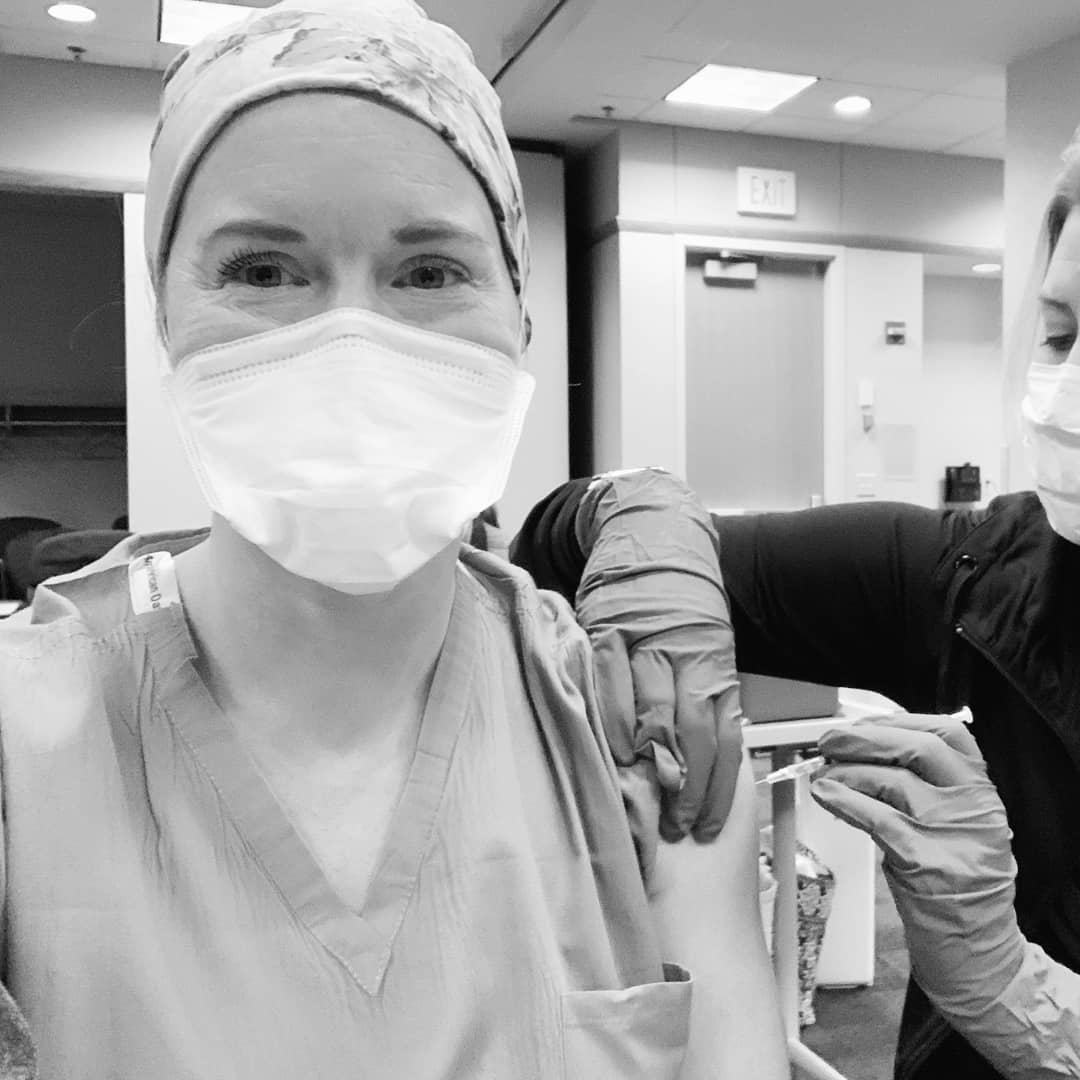 Photo courtesy of Erica Shearer

"It's an honor to share my Covid vaccine date with Kamala Harris and I agree 100% with her words from today: 'I urge everyone: When it is your turn, get vaccinated. It's about saving your life, the life of your family members, and the life of your community.'

My emotions were all over the place and I felt elation, gratitude and relief but I also felt deep sadness for everyone who has suffered during this pandemic."