Carlo Juarez-Sweeney, Registered Emergency Department Nurse, received his first dose of the Covid-19 vaccine several days ago. He told me in the comments on his social post detailing his experience for friends and family, "Katie: I just sent you something!"

"As I was getting ready this morning, my wife remarked that I was in a strange mood. Not quite nervous, not quite excited, not exactly happy, but maybe an amalgam that was emitting an odd vibration?

When I though about it on the way into work to get the first of my two dose Covid -19 vaccination, I couldn't place the feeling either. Maybe it was relief mixed with duty? Or optimism with caution? Satisfaction, hope, uncertainty? Maybe it was all of the above."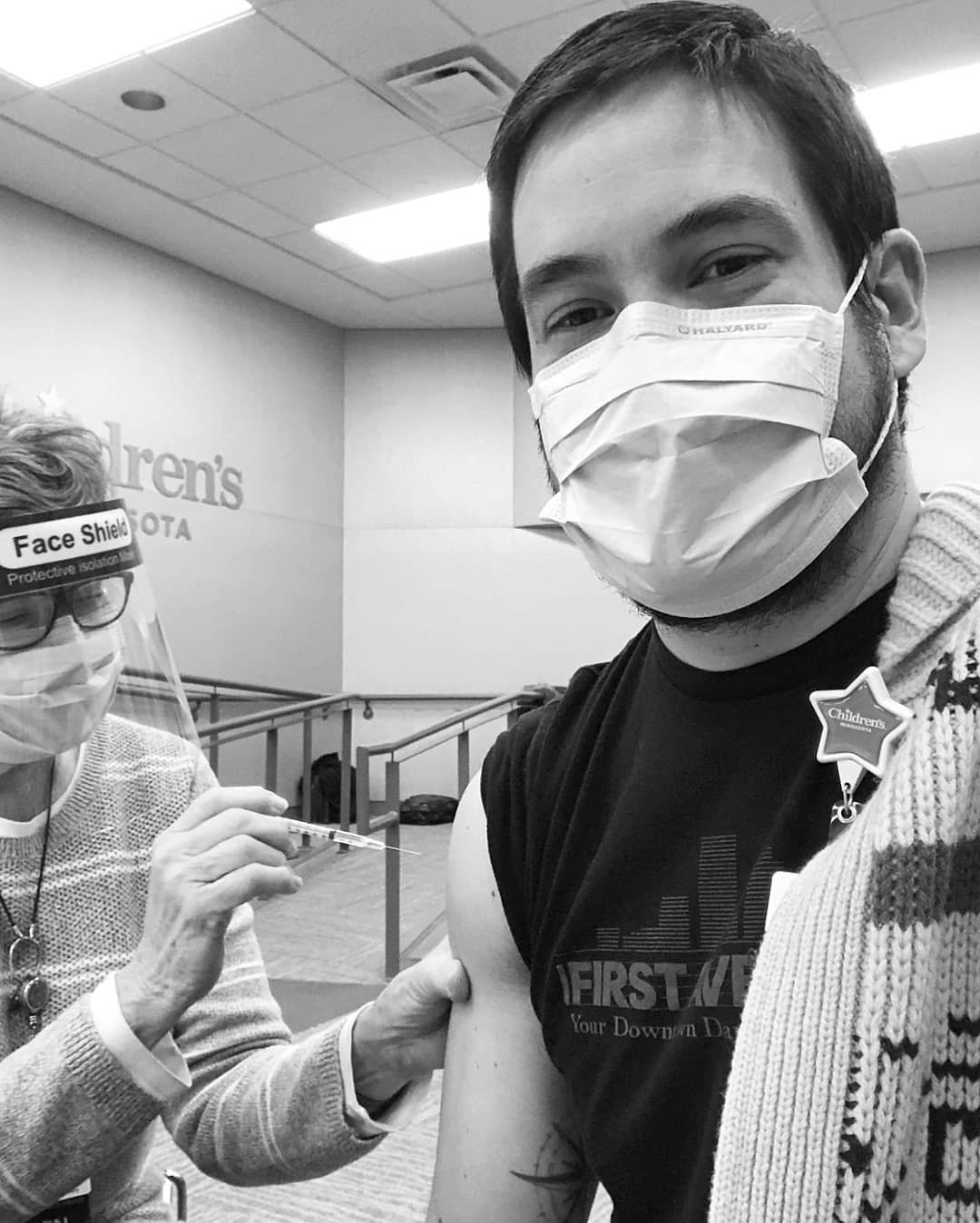 Photo courtesy of Carlo Juarez-Sweeney, RN

"What I do know for sure is this vaccine marks an important step on what will be our road back to normalcy. It clears our sightline to the termination of this pandemic. For this I am indebted to the scientists and the science. There it is. The right word. The right descriptor. 
I am Indebted."