Editor's note: it is with a heavy heart that I let the @by_a.thread community know that  beautiful & brave participant Lindsay Norton (@lnortonj33) passed away Friday, August 21, 2020 from cervical cancer. She is missed immensely already. 
Condolences to her husband, 5 year old son, mother and all who loved her.This is a gutting reminder to love your people. And to tell them you love them. Life is a Gift. We're all connected by a thread. Photo is of Lindsay and Katie the day Lindsay bravely announced she was entering hospice in late July, 2020.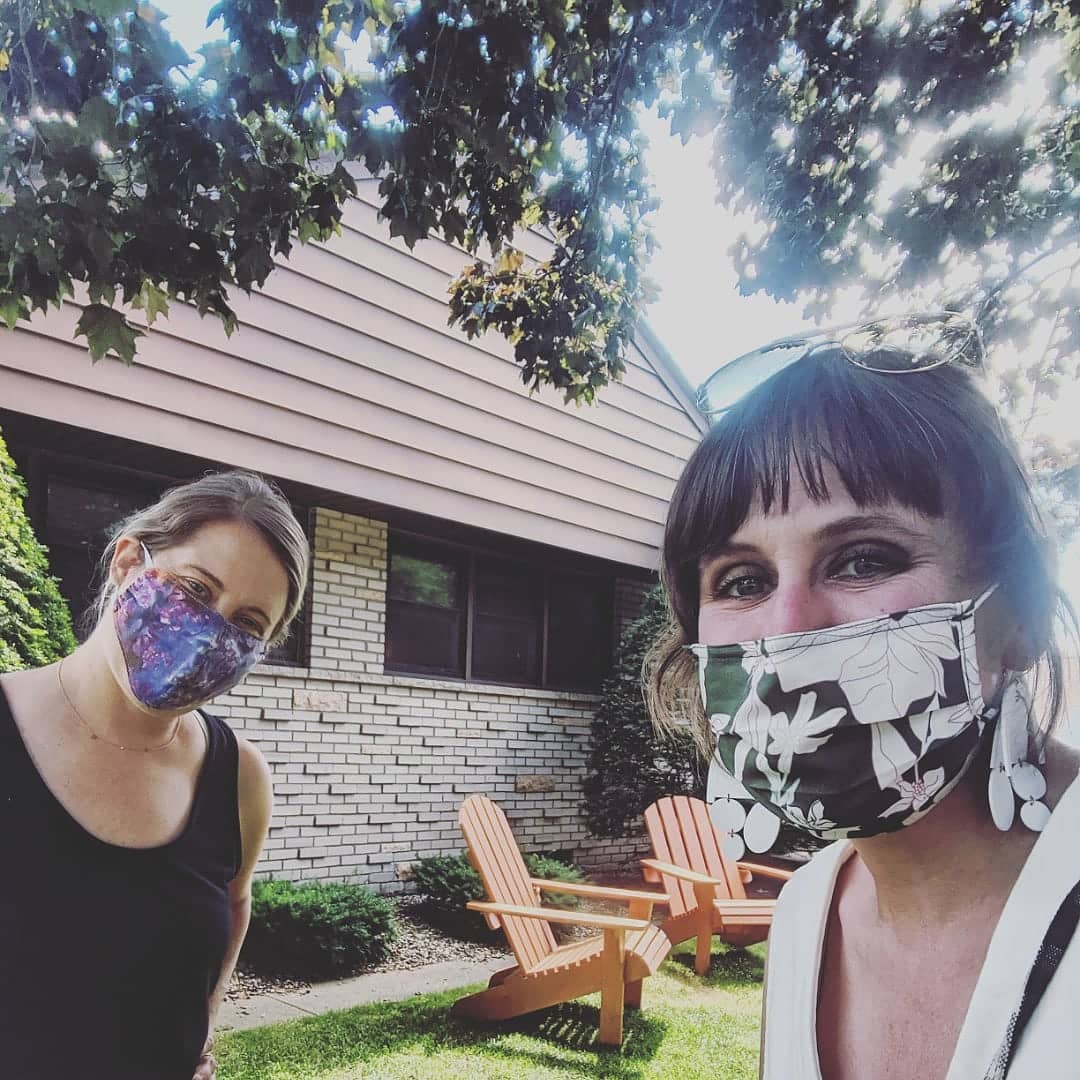 * * *
Lindsay Norton, mother and cervical cancer patient, at home with her husband Brad Norton, director of strategy, and their preschool aged son. 
"It's taken me a long time to accept that self care can and should be considered a job. Sometimes it feels selfish, but the longer I can maintain my health the longer I can be with my family. Since The Pandemic began my small world has become even smaller. The good is the additional time I have with my four year old. We've gotten really creative in how we get out in the world. I was never "outdoorsy" but we've explored so much nature together now and it's amazing to see the impact of the small and slow things on him.

Just last night, he spent around 20 minutes building a park for ants (with sticks and rocks) on the corner of our block. People driving by must have thought we were crazy but he was thrilled and it was delightful to watch. We would have NEVER done that before The Pandemic.

The bad, for me, is the overall lack of structure, additional unknowns, and the very real fact that I am at a higher risk should I contract Covid19. I also feel like everything is more raw - so aches, pains, etc. are extremely magnified right now. I think it's important to remember that we're collectively experiencing a trauma that none of us ever expected or experienced before.

If there was ever a time to be kind to one another and ourselves it's now."