Thabiso Rowan, Options Counselor for a statewide disability resource network, tells us...

"The disability community has taken a hard hit from the Pandemic. One big facet that was hit hard is group homes. I have been working with consumers who have explained that they cannot leave or are not allowed to come back to their group home because of the various lockdowns. This has left many families struggling for support. 

I am happy to be working for an organization that can help people see what options they have for improving their situation. Often times people want a social worker but they are not connected to a school, or hospital, or social services agency, in which case they can call the organization I work for, Disability Hub MN. We have been able to get direct updates from the Governor's office and they have been able to uses some of our data to better assess issues caused by the Pandemic."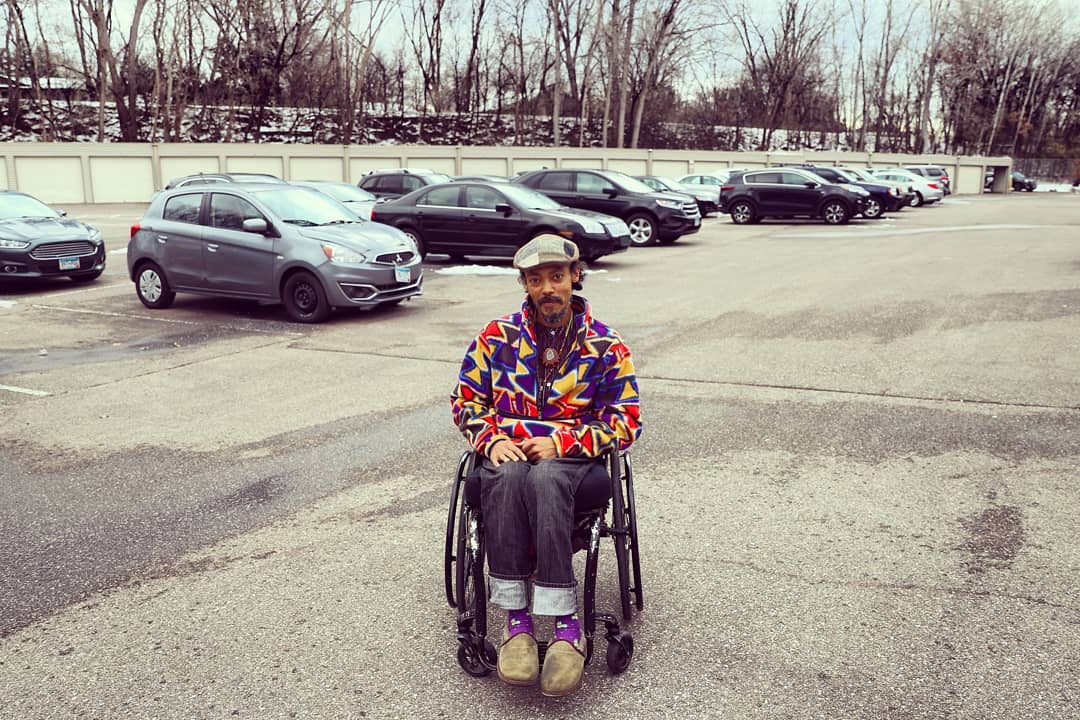 "This year I have grown a lot. I feel like some people have been consumed by fear, while others have taken the time during the Pandemic to focus on their own goals and dreams. I have spent most of the Pandemic focusing on my dreams.

I wrote and released a book this year, which has always been a dream of mine. I created my website To Be So Happy! to display my art and sell my book. I completed my first Vision Quest, which is a 4 day Native American ceremony, including fasting from water and food and meditating alone in the woods the entire time.

I can't say I would have been able to accomplish any of this without the time that the Pandemic had allotted me. I wrote my book during the George Floyd riots, which was not too far from where I live. The tension that struck the Twin Cities that week fueled my urge to complete my book while I had the chance.

That weekend changed the lives of many people in the Twin Cities and around the world. It especially transformed my community and I have close friends that knew George Floyd. It was a shocking time for so many of us. A lot of people I know took an express interest in standing up and fighting for what they believe in."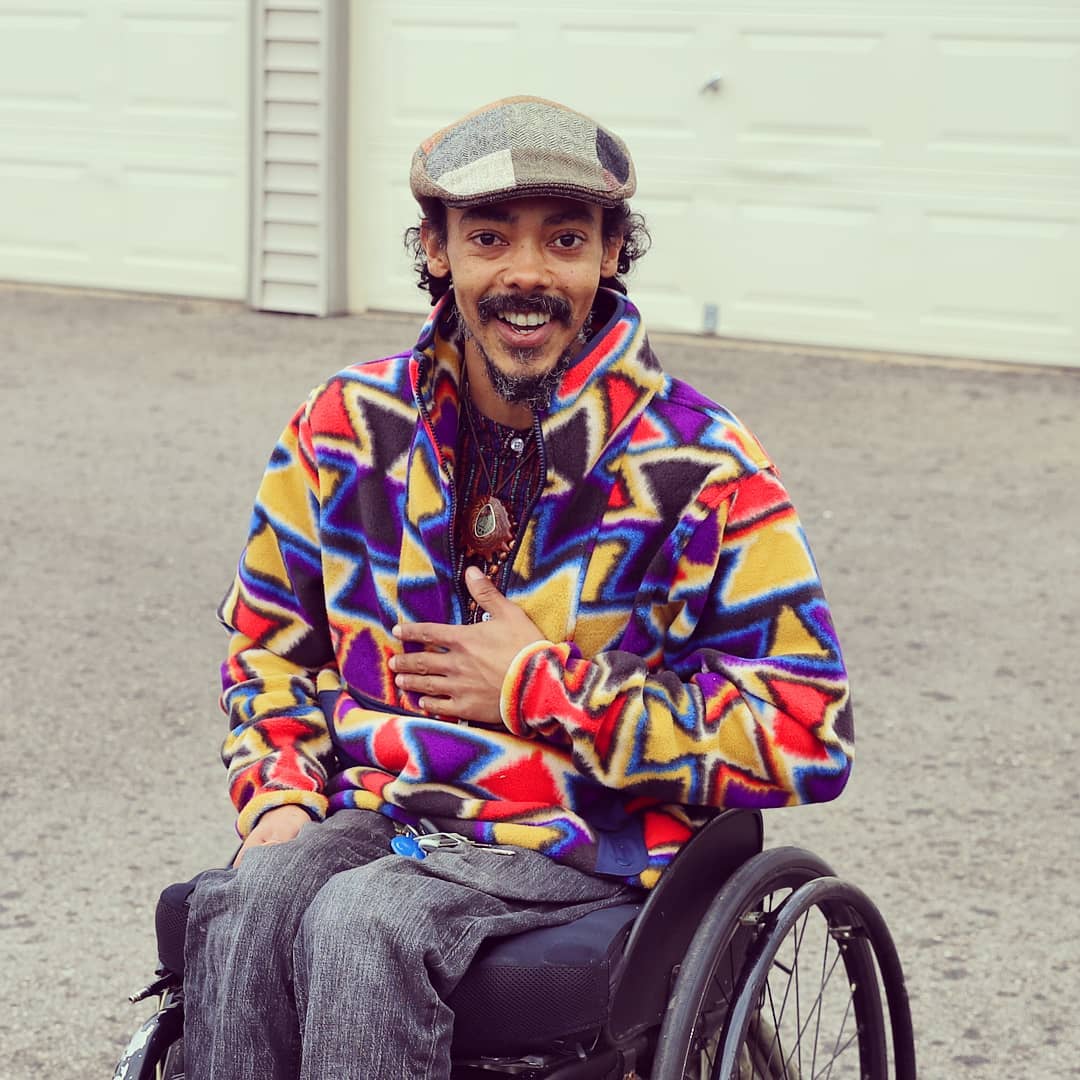 "I can't say that I have specific worries. I actually believe that it is a silly question. Like being attached to something invisible.

I like to be in the present moment. When I am in the present moment the "frequency" of worry is allowed to come, but in moderation. For example, if my hands are cold and I don't have my gloves then I will try and get some gloves.

I practice a lot of yoga and have gained an understanding towards worry and how it affects energy. I tell people to notice how much energy changes when you stop worrying. Sometimes I like to worry just so I can feel how good it is to stop worrying. This ties into my faith and spirituality.

No matter how good or bad my experiences are, they are always a gift from the Universe. Worry is okay, but I would not advise practicing it too much."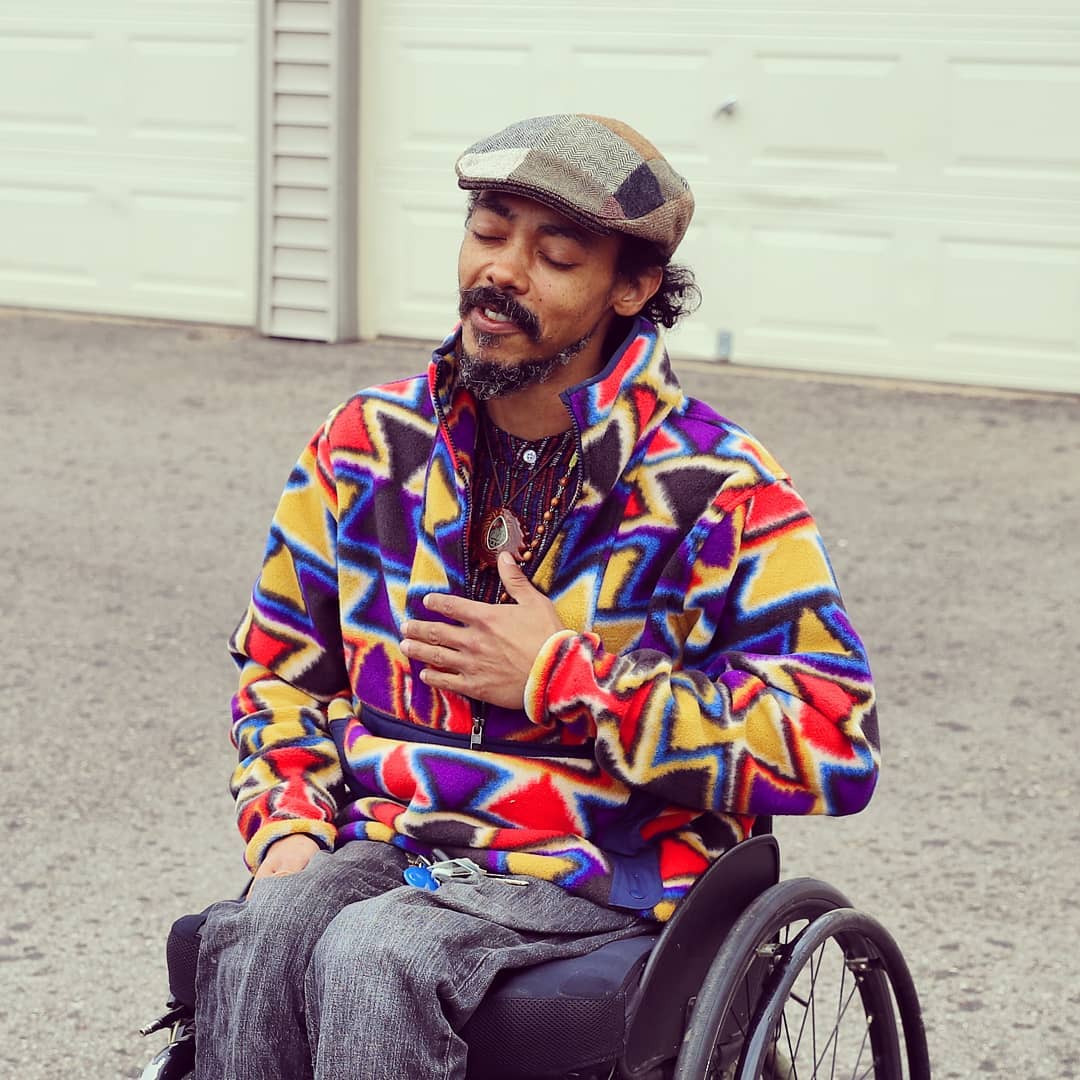 "I hope that this period in time can help us to learn to work together despite our differences. Maybe this period in our history will lead us to the utopia that so many know is a possibility. In my spiritual community we talk about the significance of releasing negative energy. This Pandemic has been a huge release of negative energy for the whole planet and has forced people and communities to work together. Often times these releases make people stop and slow down, and reassess their lives in order to start building a better way of life.

This is all tied into my dreams and prayers for myself and for the whole global community, which includes all of the plants and animals. I hope that we can work harder for clean air and water for our future generations. I hope that we can learn to appreciate the elements and the big bodies of energy that we are physically and spiritually connected with including the Sun, Moon, Sky, and Earth. I hope that my son can learn to be a good role model for his friends and family, because he has been taught the power of consuming things that are positive and healing, while being allowed space to grow and learn from experiences.

I love being able to express my continued growth in spirituality in regards to the Pandemic, George Floyd murder and riots, and the eco/political state of my country this year, 2020. Often times our challenges are teachers in disguise. 2020 has been the roughest and toughest year for many people in my community. This could also be a big year to reassess what truly matters to us and to grow exponentially. I like to equate things to having a volume of energy. This year has felt like a huge surge of energy that has caused a lot of change, and this surge has affected me mentally, physically, and spiritually.

I am lucky to say that I have seen the biggest change in myself, because I care about myself and I love myself unconditionally. I hope that you feel the same on your journey. God bless."