Bedtime journaling from my 7 year old, Annie, 
"Covid-19 is not great, but we can do this! Happy New Year 2021! We got this, people!"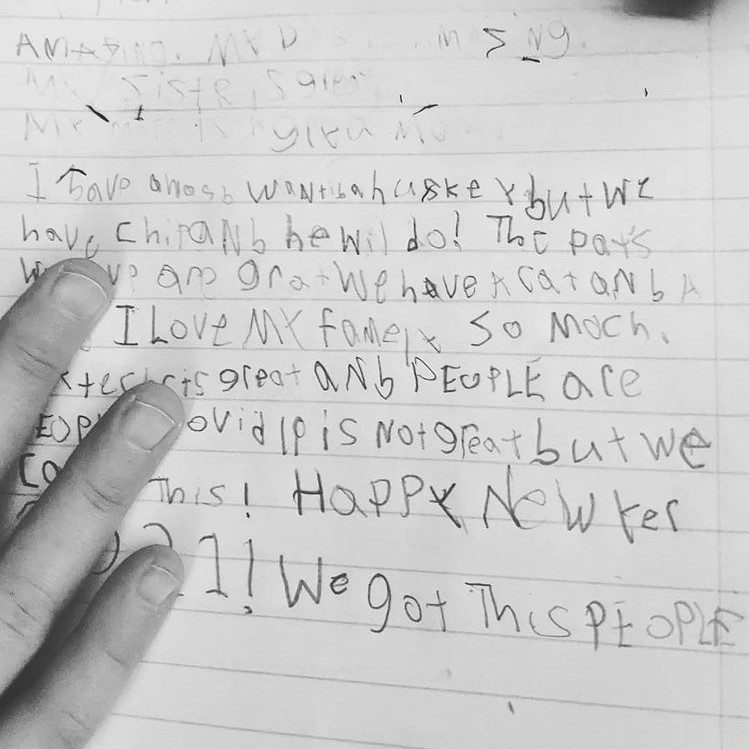 Writing continued after this shot with, "Be over, Covid-19! Wear a mask!" And also, apparently, "I have always wanted a huskie, but we have Chip (our actual dog) and he will do!"