Laura Willson, Physician Assistant in College Health, at home with her husband Nate, Structural Engineer, and their two children.
"I love working with college students. I know right now there are many people frustrated with their age demographic, but I wish people would stop and think a minute. Think about your college years. How did you act at that age? Did you always make decisions that were for the greater good? Or were there a few selfish decisions? A few decisions you wish you could take back? A few impulsive acts? College students have always acted like this - it is part of their hard wired biology - but this time the stakes are infinitely higher."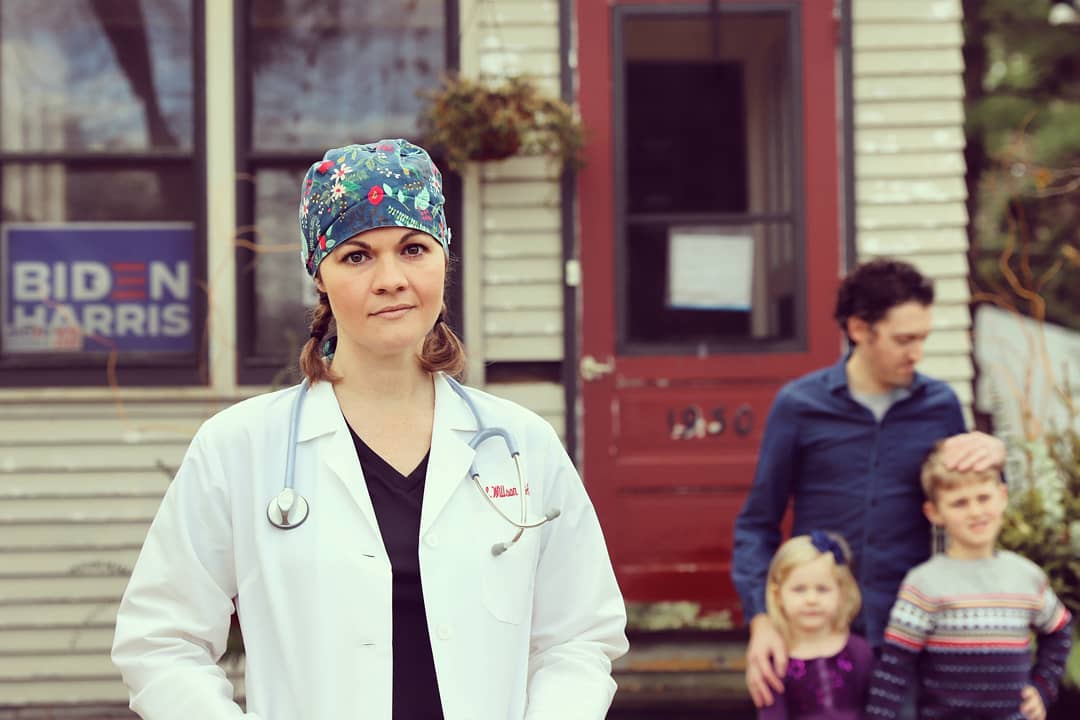 "To be honest, the majority of my patients absolutely grasp the reality of the pandemic and are being safe. And those of us in college health are trying to get the rest of them on board. It is a struggle, but what we don't need is blame. Blame and guilt rarely change behaviors.

So, I would ask people to please have some patience, some understanding, and a little bit of grace. Wear your masks, set good examples for your friends and neighbors, and most importantly, keep pressure on those making decisions on a state and federal level to make the hard decisions to keep our citizens safe."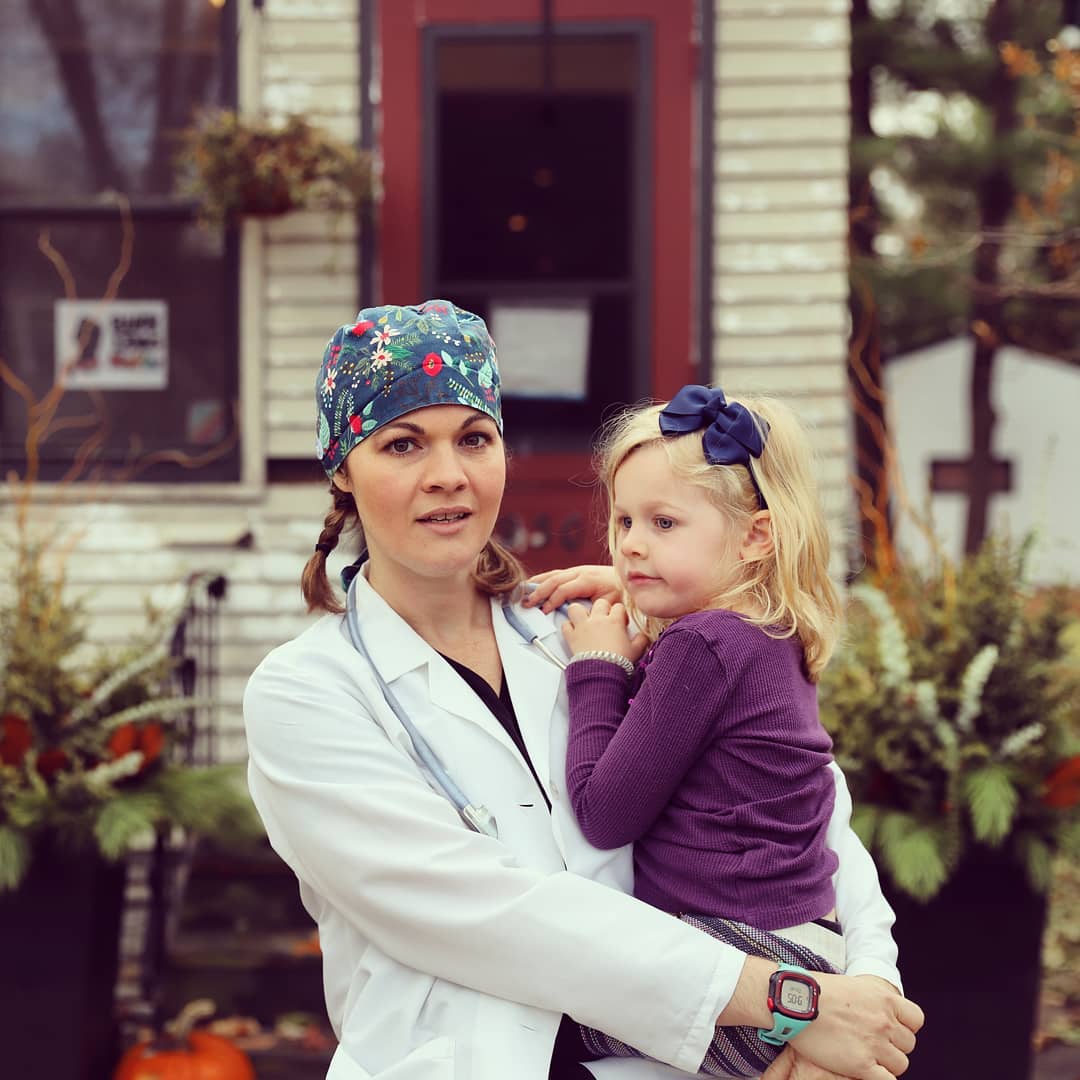 (How have you changed since the pandemic began?)
"Oh boy, well, my anxiety is higher. The pandemic initially brought my kids home 24/7 from March to September. Of course there were nice moments, hiking together, getting a pool for our tiny St Paul backyard, cooking more meals at home. But the reality is it is SO HARD. Parenting little kids right now feels like you're constantly putting on a juggling act. You're trying to entertain them because the whole world is anxious and while you acknowledge the truth with them, you also don't want them to take on grown up worries. So, you smile and have fun, all while running "what if" scripts in your mind.

And trying to work from home while helping with distance learning? No, just no. It is too much and it was awful. My husband and I would write out a schedule at the beginning of each week and just look at each other and shake our heads because there was just no way we could do it. We were so incredibly lucky my job is mostly done in the summer and I could stay home with them. There was just no way we could have done it otherwise and still be a solid family unit."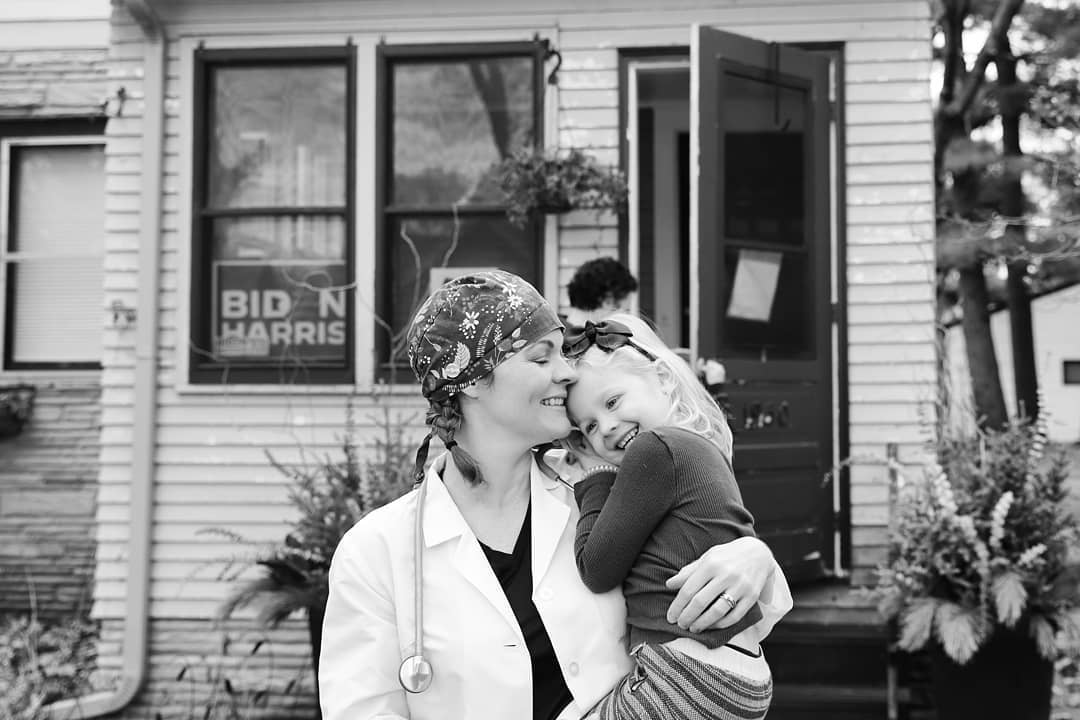 "I feel deep in my soul that we are on the right side of history, believing women, knowing Black Lives Matter, supporting healthcare for all, backing abortion rights, lifting up LGBTQIA communities.

But then how can I live in a country where HALF of the population thinks I'm dead wrong? I am having a hard time reconciling these two truths. Are we really one United nation? Every day it feels less and less so.

If any good comes from right now it will be that we are at the bottom. You know, in many forms of addiction, the addict has to hit a figurative "rock bottom" before they will seek help and stick with recovery. I feel like our country is at or near rock bottom. So, this COULD be a turning point. The time when we come together and heal, and lift up our citizens whose voices have been buried and trampled on and erased for SO LONG. Or, we will just keep falling. And I don't want to think about that."