Jennifer Nguyen Moore, Recycling Administrator, Election Judge, US Census Enumerator, Community Organizer and Mother, at home with her husband Kendric Moore, Human Resources Manager, and their young child at their home.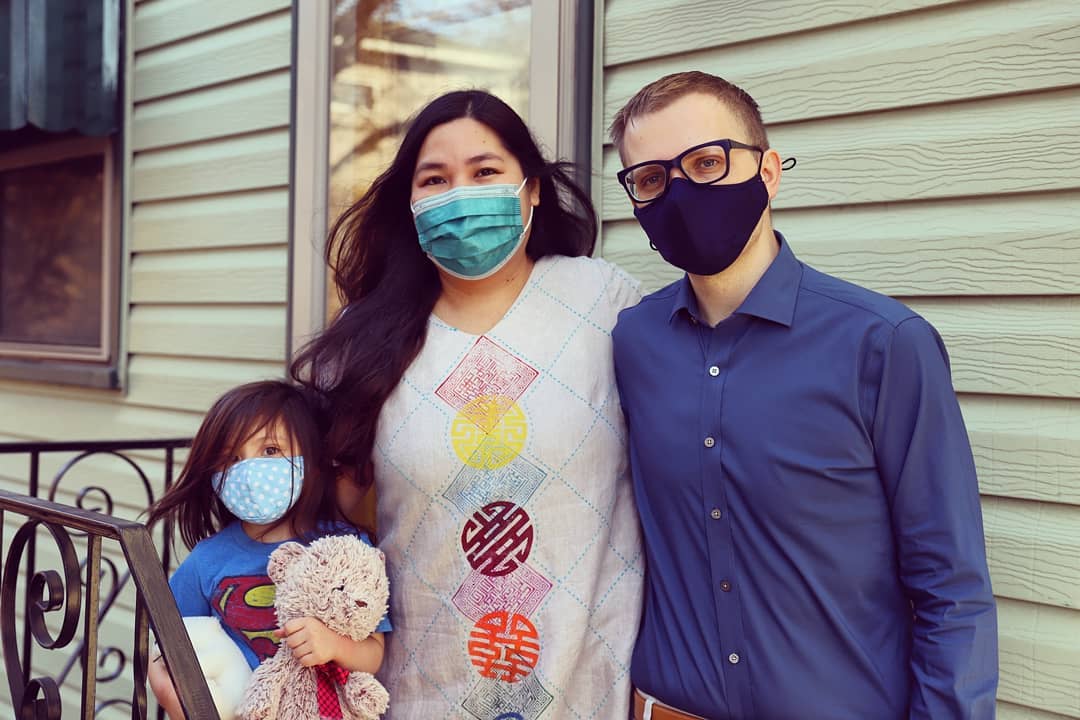 "I'm wearing a lot of hats, like many of us mothers/caretakers are. It's really challenging to balance everything. We each play an important part to ensure our society is just and fair. I use my voice every moment I can to improve the experience and lives of others in different work I do.

As a result of actions to limit COVID-19 exposure, people have generated more waste and have changed the landscape of recycling. We all need to be mindful of how can we support public health and health equity while combating climate change. All of that is possible."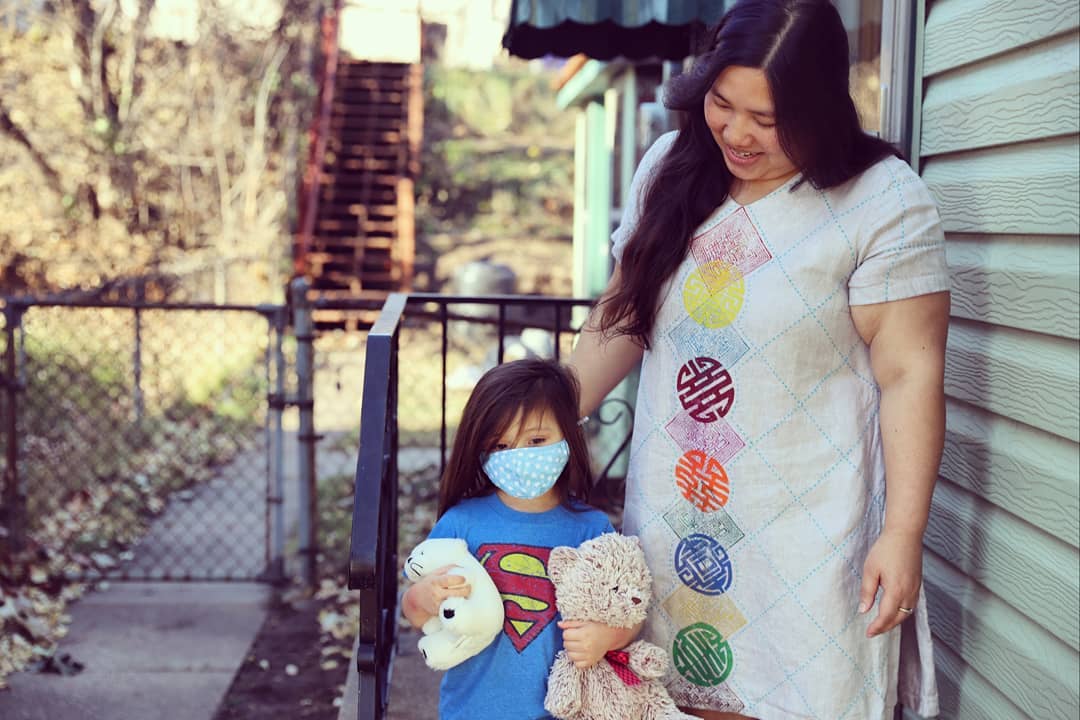 "My husband and I are both so fortunate to work from home during this time and will never take that for granted. I want to extend my gratitude for workers who have to sacrifice their/their families' health to provide us food, pick up our solid waste, keep our roads drivable etc. I hope that you all receive the salary and benefits you deserve and the ability to unionize (without repercussions). Thank you."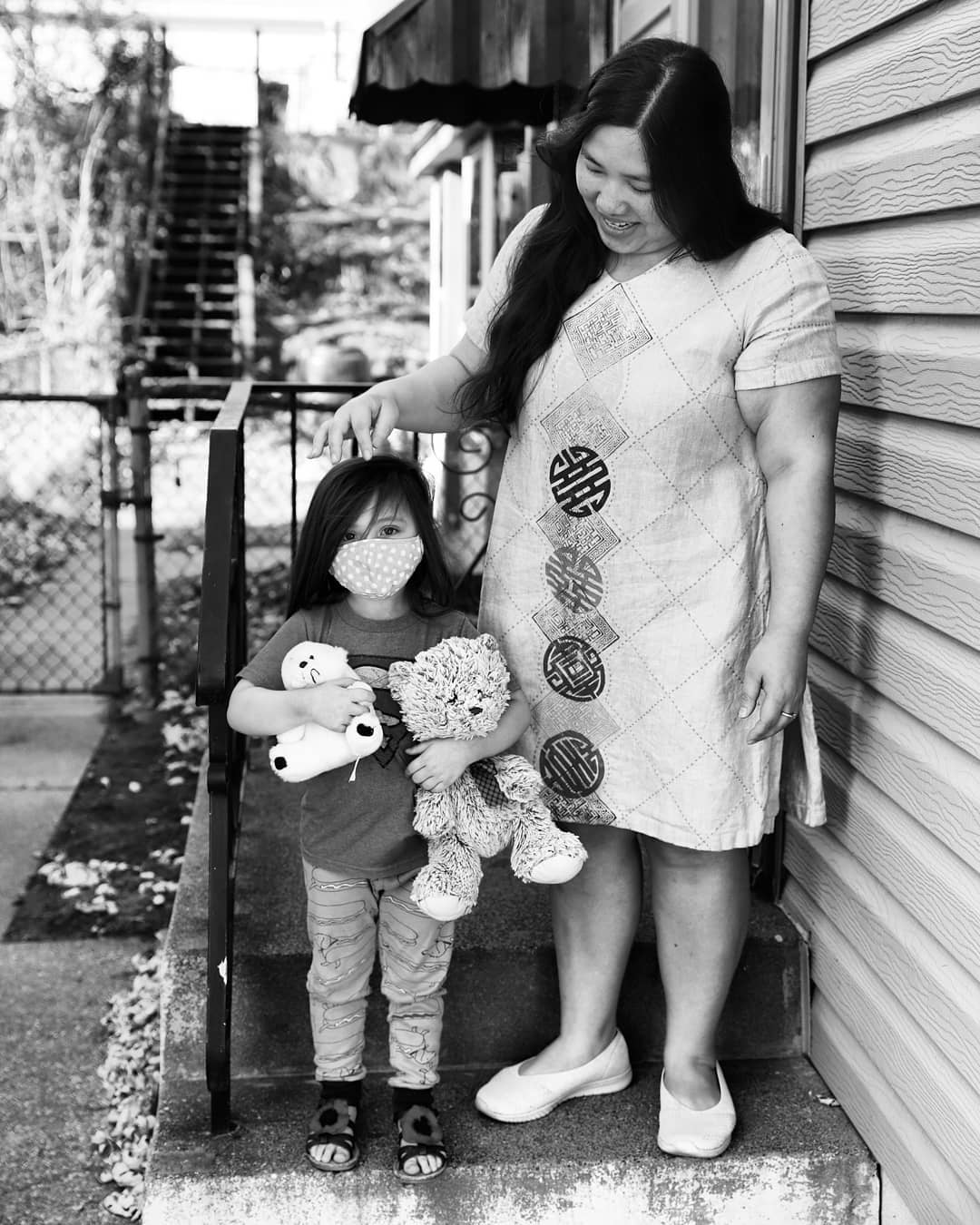 "It's natural for me to provide my expertise to help others. After adjusting to the stay at home order I started sewing masks for friends and family. I partnered with the South East Asian Diaspora (SEAD) Project and made 250 masks. We distributed them to SE Asian communities, including to meat-packing workers in Worthington, many whom are of Laotian descent.

Civic engagement has always been something I advocate for. In 2020 as we considered the election and the decennial census, I knew it was important to make sure we were all engaged and counted. The racial, social, environmental and economic disparities we experience, especially that BIPOC communities face, are directly correlated to who represents us and how our communities are invested. I didn't want the pandemics (both Covid and the disparities that impact BIPOC folks) to stop anyone from participating in these processes.

Throughout the summer I served as an Enumerator knocking on doors to encourage my neighbors to take part in the census. I was the only Vietnamese speaking Enumerator in my area, which covers both the metro as well as many greater MN counties. I was able to ensure households could respond in their preferred language, and most importantly, could be accurately counted."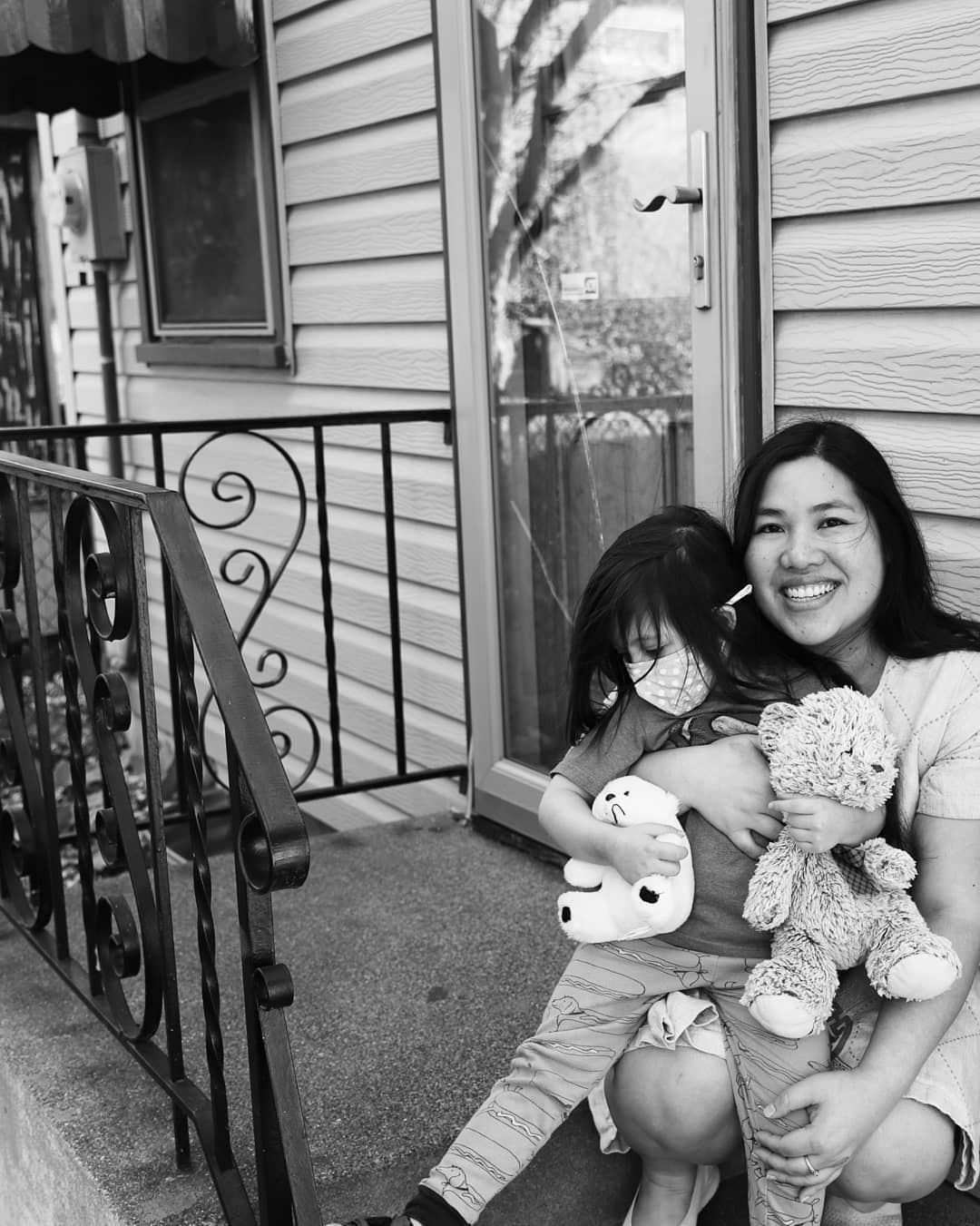 "I've served as an election judge for 8 years. Since I was helping with the Census, I didn't want to increase my chances of getting COVID-19 by serving as a judge this year. It was a hard decision to make, since within Ramsey County, I am the only Vietnamese speaking judge, and one of the few Women of Color in a leadership role. Thankfully, my county still found a way for me to help with the election by providing remote training for registration judges. It made me feel proud as I was once again the only WOC/POC leading the trainings and I was the youngest trainer in my cohort.

I devote my time to this things to ensure people feel welcome, can fully participate in the process and so there is representation in these spaces."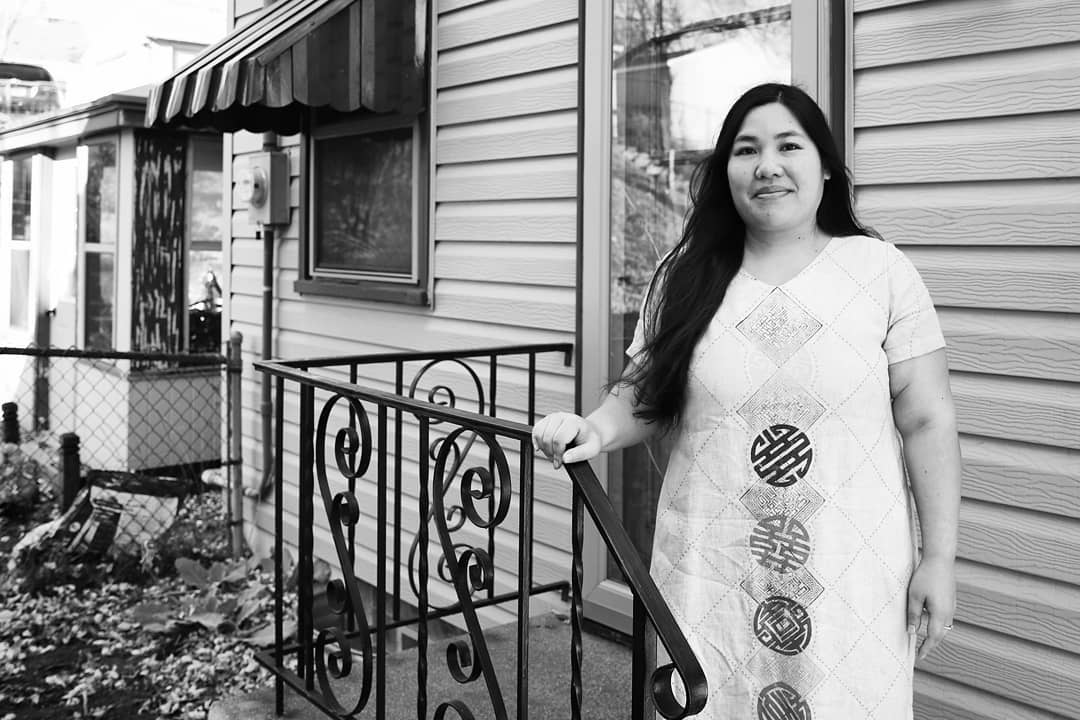 "My parents survived the Vietnam war and survived moving to Minnesota, USA with very little. This past year has reminded me of my role in protecting the earth. I've considered how can I reduce my impact and survive on very little. I know I'm channeling my parents and ancestors and I hope to continue these practices for years to come.

George Floyd's murder has been triggering for me. Seeing and hearing how police target and harass BIPOC communities hits very close to home. I know I need to take more action to support the Black community and disrupt the systems that continually work against the ability for the Black community to thrive. Sadly, there are so many barriers and challenges Black, Indigenous and People of Color faced pre-pandemic.

These pandemics have open the eyes of many to understand that radical systemic change needs to happen for us to reach equity. If someone gets COVID-19, it not only impacts their physical health. It takes a toll on their (and family's) mental health, lingering health issues, their job, housing situation, etc. These aren't new problems, many of us are all a paycheck away from becoming unhoused. Many of us forget or don't realize that. I worry that once COVID-19 is "under control" people will no longer advocate/fight for equity because things have gone "back to normal." My hope is we keep the momentum and keep moving until we are all liberated.

It's amazing that we've voted out an incompetent individual who took America backwards. I have hope that things will not be worse for people who look like me. I'm honestly skeptical and very worried for our future. There's so much work to do to undo the racist and capitalistic policies. Positive systemic change doesn't come from one administration, it comes from our collective efforts and action. There's even more work to do to ensure everyone is at the table and making policies for the greater good. We all have to do our part the moment we wake up."