Anne Marks, Registered Nurse, at home with her children, Ethan and Madeline. Anne tells me,
"It's difficult to express how much everything has changed for me (in the past year). When the pandemic first arrived, I was overwhelmed with fear that I would get sick, end up on a ventilator. I had sepsis and was in a medically induced coma on life support for 10 days almost 7 years ago. I still can feel the IV's in my arms, the restraints on my wrists, and the beeping of the IV machines as I was in and out of consciousness creeping up on me like a dark shadow at night."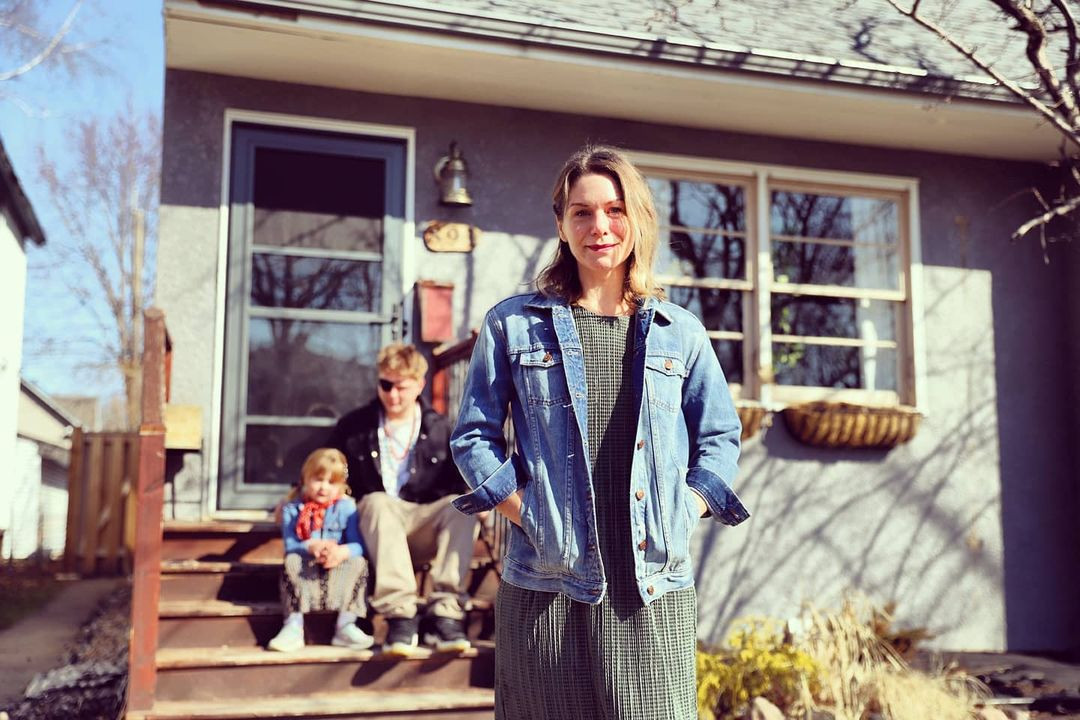 "I realized as I went back to work at the hospital, that my job was to help people, and I needed to worry about my patients. While of course this is true, it was a profound recommendation from a colleague at the hospital. My focus shifted with less fear at that point. My role is a healer by trade.

I graduated from college in 2005 and have been an RN since. I currently work at a hospital every other weekend. I started my own company in 2019. Not long after my exciting launch, the world shut down due to Covid. It was difficult and discouraging. My small business provides case management services, and it predominantly involves face to face interactions. My business was hit hard by The Pandemic. Interestingly, I also had a time when I could not get work at the hospital. Hospitals shut down units to prepare for an influx of Covid patients, however we never saw that influx, and re-opened, started doing surgeries and procedures again.
I have never felt such a calling to help people as I have since The Pandemic, not even because of the virus itself, but because of the pain and suffering and fear it's sinister presence has had on our humanity."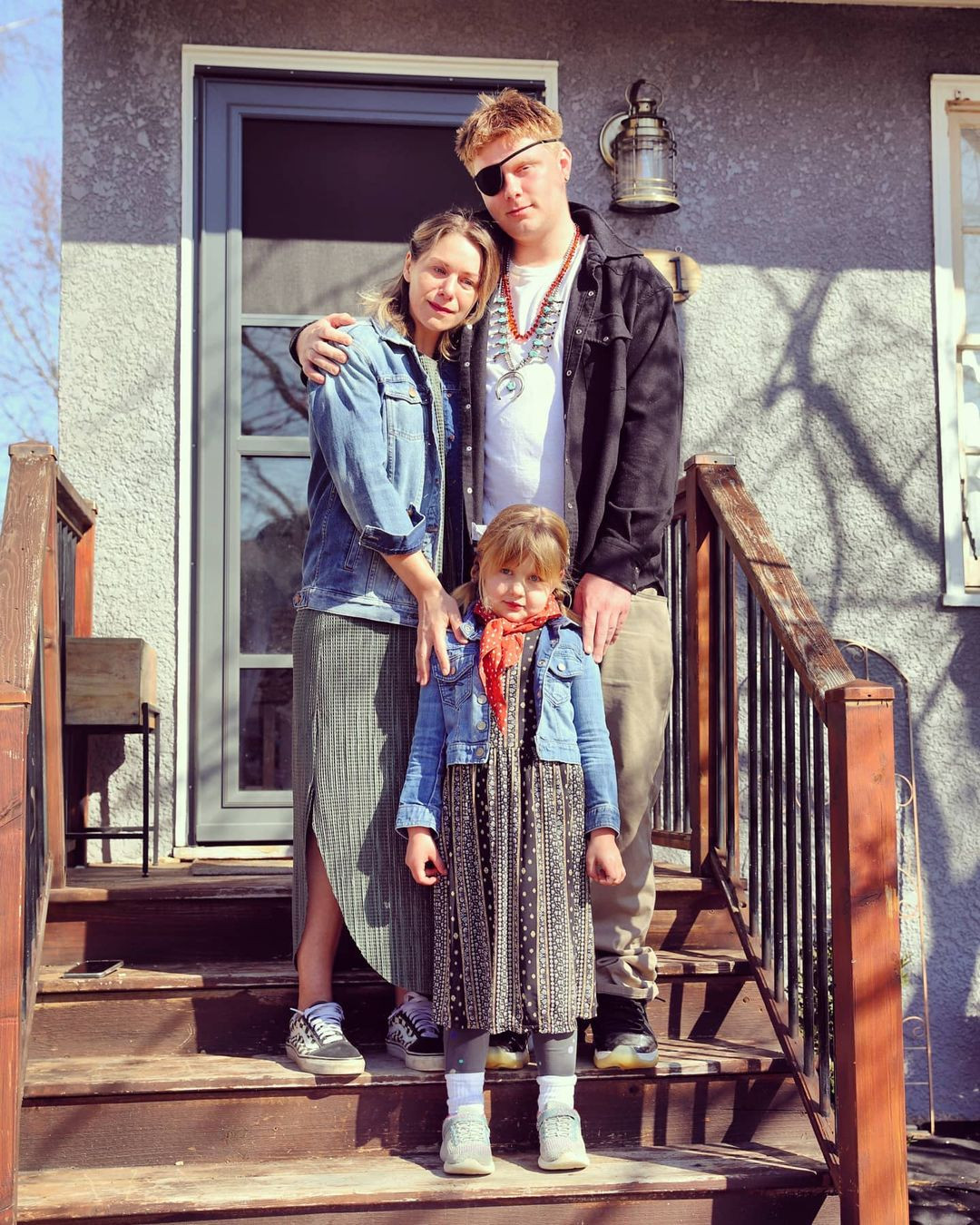 "Since George Floyd was killed my world has been shifted in ways I did not know possible. My son and I went to a clean up on 5/28/2020, this was 3 days following the murder. It felt great to help, and to be in our community with so many local churches and organizations.

However, everything changed when my son was shot in the face by a police officer that day with a tear gas gun. That day was the worst day of my life thus far. I was with him, and I didn't jump in front of him to take the hit. It all happened so fast, and felt unreal. The world I knew to be true collapsed all over me.

My son fell hard, he was bleeding from his nose, his ears, his mouth and his eye. I was not a nurse all of a sudden, I was a terrified mother, and I didn't know if my son was going to die in my arms. I always thought almost dying myself was the worst, or when my father died of cancer when I was 11, custody issues, but no, that day was the worst.

My son is now blind in his right eye, has vision issues in the left. He has had a new eye socket put in, nose surgery, too many surgeries to list for the purpose of this thread. That day has had a ripple effect on my family, my friends, my business, my mental health. I wake up at night and my heart is racing, I cannot calm down, I am panicking. I cry in the car, the bathroom, anywhere I can so my son does not see me struggle.

I have found joy and compassion and light since that day of course, that is the thing about darkness: you see the light more, you appreciate the light more. I do hope this thread (my thread) can spread joy, not pity, not anger, not divisiveness.

What a gift to be alive today, to feel spring on the horizon, to hear the voices of loved ones, to breathe in and out. We must keep reminding ourselves there is beauty all around us. It is hard to write about myself, but my son felt overwhelmed doing this. I do hope I provided a window into who I am since The Pandemic and the killing of Mr. George Floyd."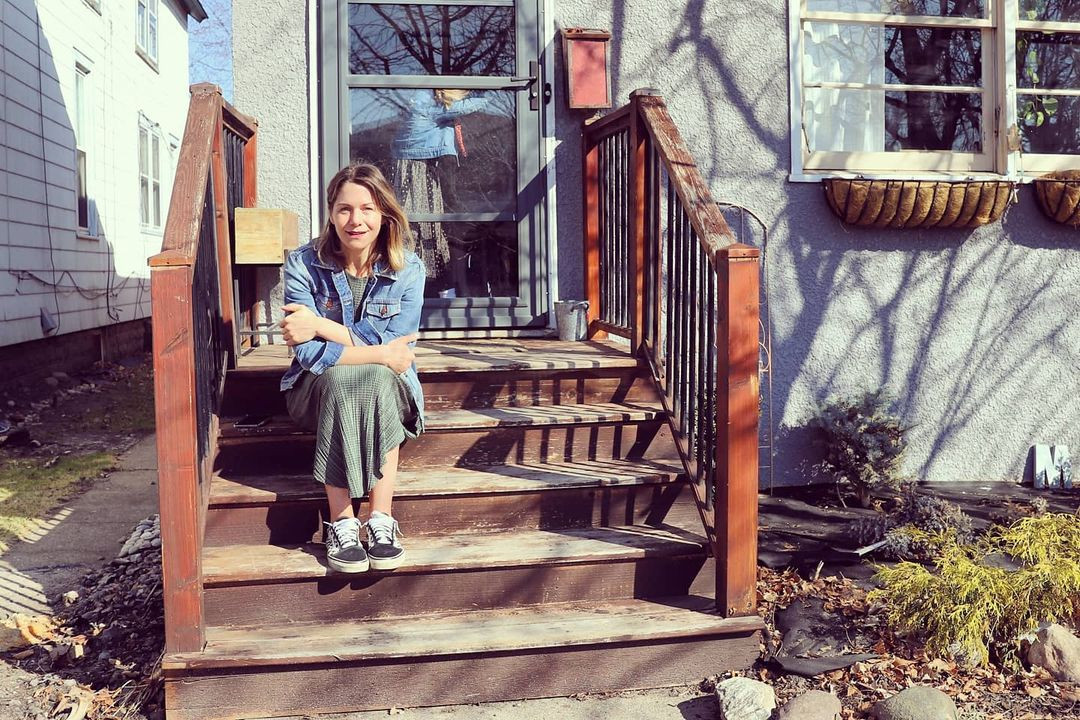 "No Justice, No Peace worries me.

I worry about violence. I worry about losing people I love to this movement. I feel this force has pulled people who never had a voice, were set up to never have a voice, be heard. However, I am not sure some people care to hear their voices.

I do believe this revolution is bigger than George Floyd, bigger than The Pandemic. It is exposing our country's flaws- our poverty, our racisms, our thirst for war and nationalism and military. We have become consumed by materialism. We have redefined so many morals and values to fit in a box that can make us feel good, so one can remain in the illusion that the world is good and safe, and we can go about our days, ignoring the suffering.

We cannot move on and forget. This cannot be small chapter in our history. All of this, obviously including my son's trauma, cannot be for naught. I am not special or offer more insight into the world than anyone else.

My worries are in no way unique."