Sawyer Plotz, Sexual Health Educator, at home with his partner, Jon Plotz, English Teacher, and their two children, Anthony and Zachary.
"I'm a transgender guy who was 4 months on testosterone when it began, so 2020 was always going to include big changes for me. But I never imagined transitioning in the midst of a global pandemic!"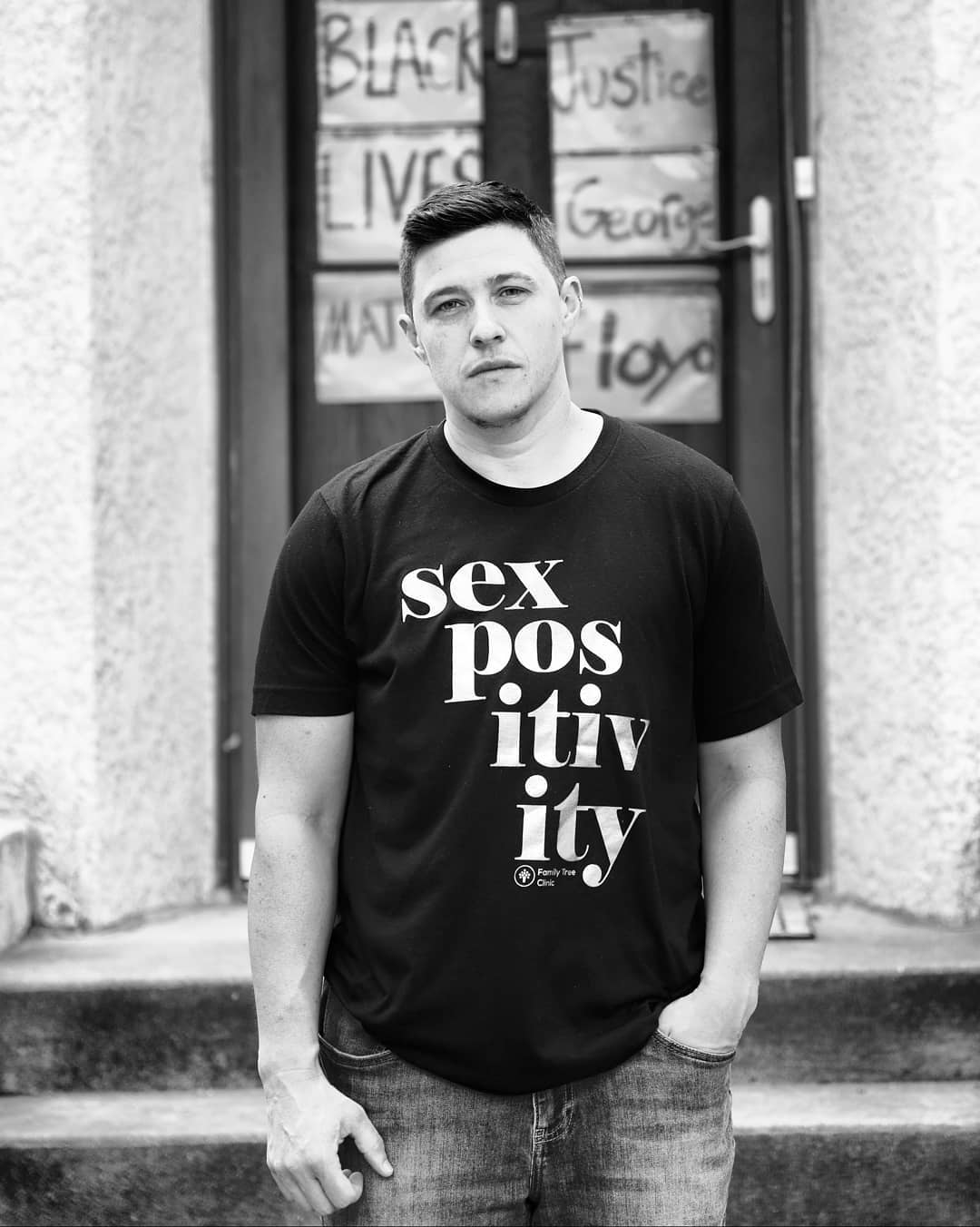 "I was up late the night Minneapolis police killed George Floyd. I came across the video while scrolling and immediately wished I could unsee it. It was horrifying. The next day, I was glued to the news and social media. By the following night I was down on Lake Street at the protests. Up until then our family had been social distancing quite seriously, but the enormity of this injustice was so great, that I couldn't stay home. 

Jon and I have talked to Anthony about racism before. He was only 3 when Philando Castille was killed and we brought him to a march. When I talked to Anthony about George Floyd, I reminded him that every life matters. That all people deserve to be treated with care and respect, but that police don't always do the right thing.

We have a terrible history of racism in this country and it continues today. I told him it's ok to feel upset about this - that it's normal to feel upset about things that are wrong and unfair. It can feel overwhelming sometimes but that there are things we can do to make a difference."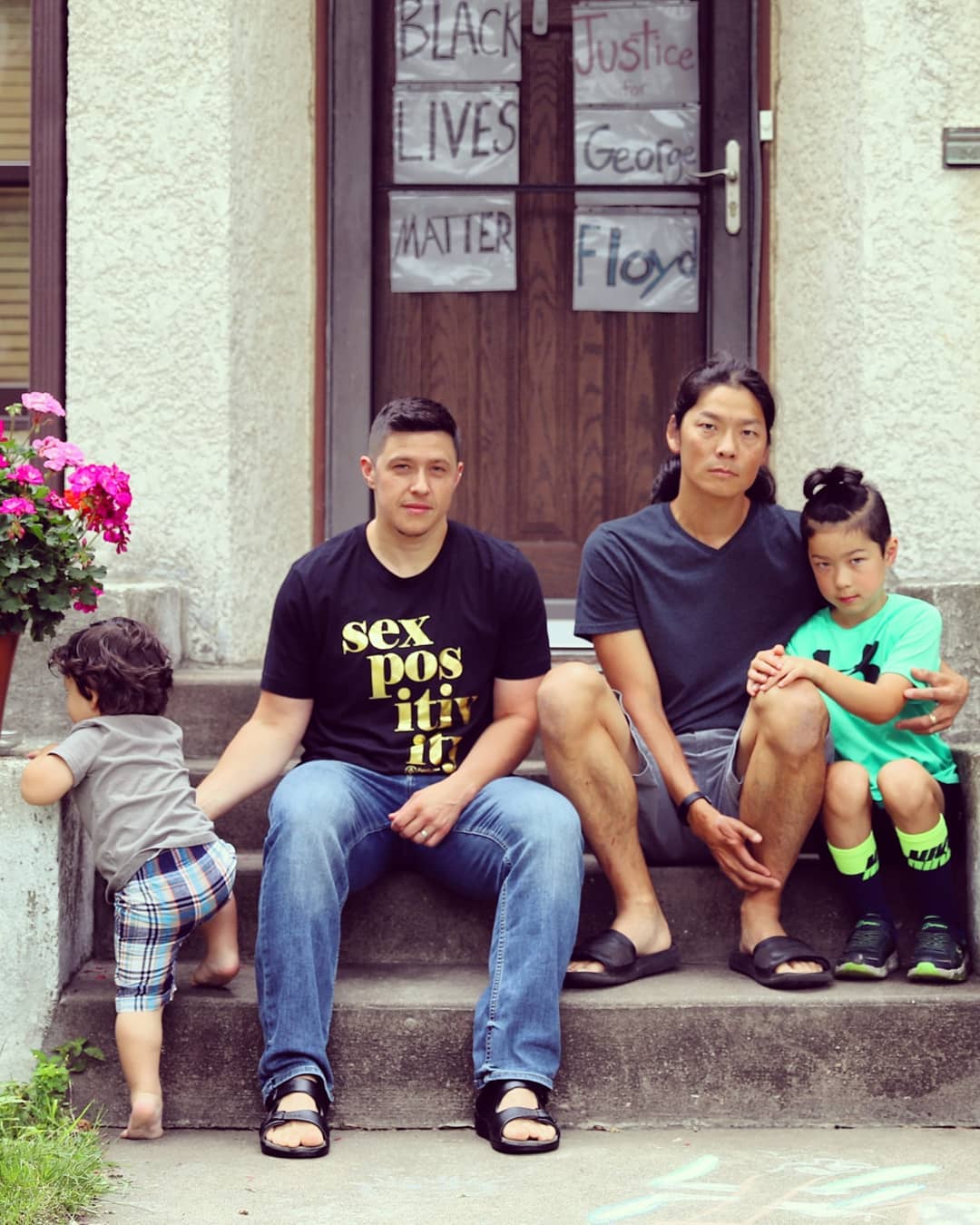 "So, we made these signs for the front door and we've kept them up to show that we still care, that the struggle for racial justice in this country is necessary and that we have a responsibility to do our part. I've continued to attend rallies & marches - some on my own and some with the family.

I hope Anthony remembers this as a time when something terrible happened, but also that a whole community responded with care and a determination to stand up for justice."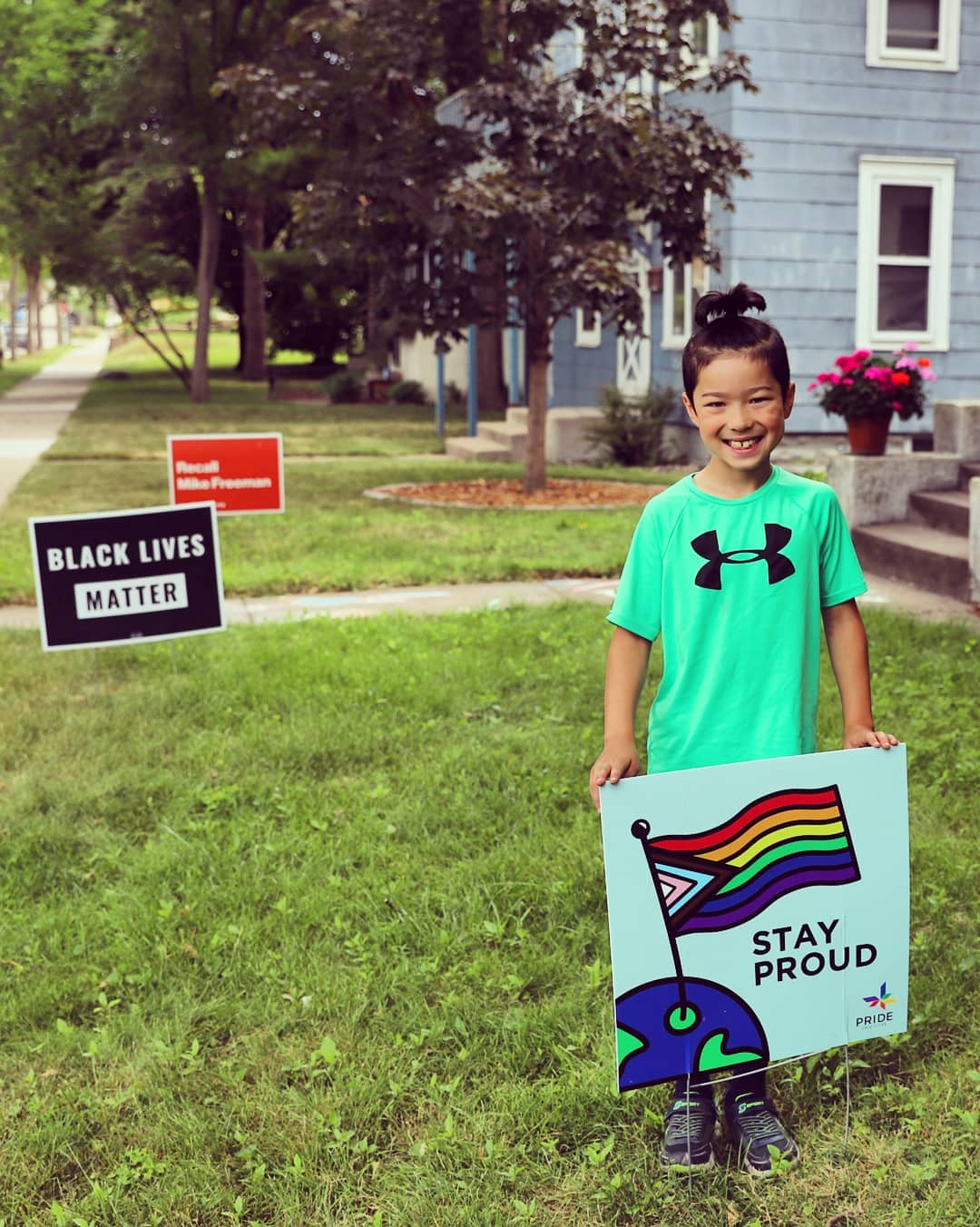 "There are actually lots of interesting parallels between sex ed principles and getting people to wear face masks! You can't shame people into doing it, just like you can't shame or scare people into using condoms consistently.

Normalizing and using positive reinforcement are far more strategic. We have to be honest about the risks of not wearing one, but we also have to acknowledge that the idea of wearing one can make people feel inconvenienced or uncomfortable. It's best to meet people where they're at. Validate their feelings and then give them the information and resources they need to make the healthiest possible choices for themselves and their communities."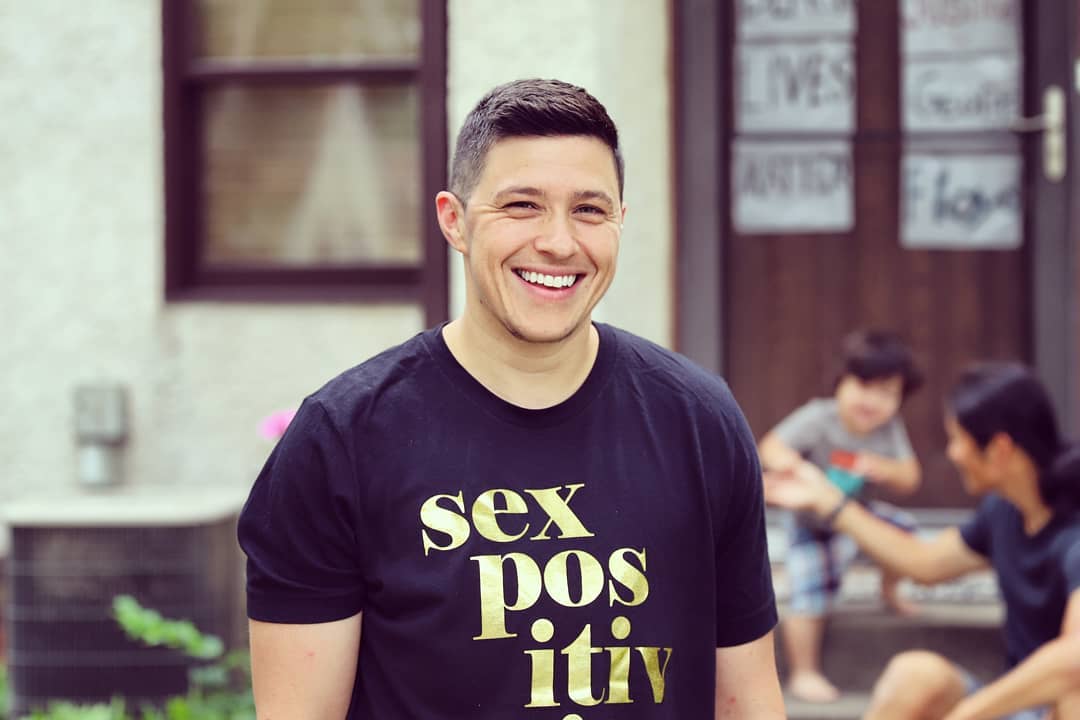 "You also have to make it as easy as possible. Masks should be free or at cost. And masks should be widely available in the community. People should be encouraged to keep one on their person, in the car and next to the front door. Having one handy makes it much more likely that it'll be used consistently.

Making a plan for how you'll interact with people who don't want to wear one is a valuable skill as well. Even within our families and social circles, we need to ask questions like "What does safe socializing mean to you? If I come over, are we going to stay in the yard or go inside? Are we going to hug or just tap elbows?"

Listening for consent and communicating about boundaries is key. Sexual health and relationship skills are life skills that apply to many situations, including this pandemic."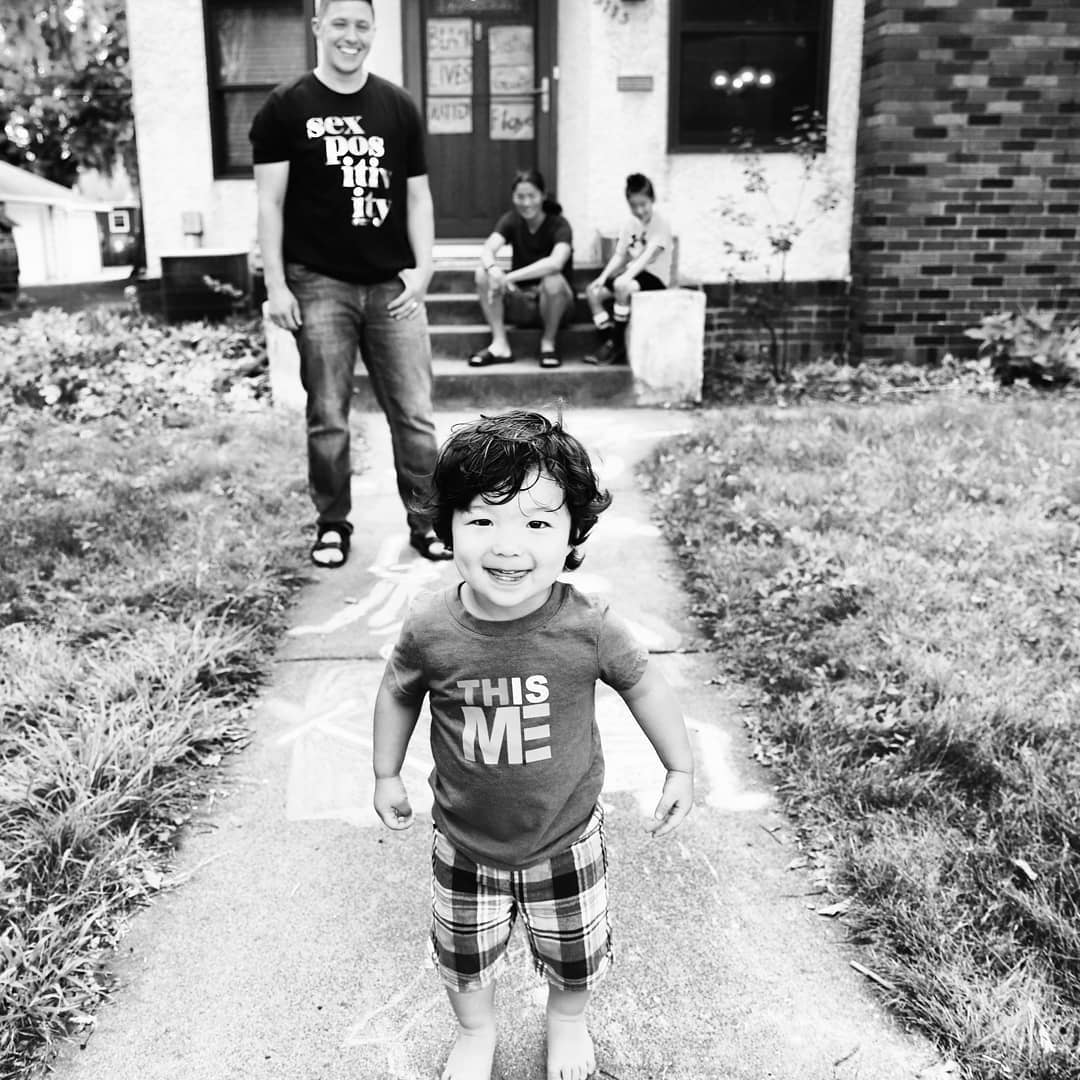 "We're living in a time when it's impossible to look away from the failures of our for-profit healthcare system and the white supremacy that pervades every institution in our society. As a nation, we need to look in the mirror and ask ourselves, is this who we are? Is this the world we want for our children? Who is capitalism serving? Is there a better way to live?"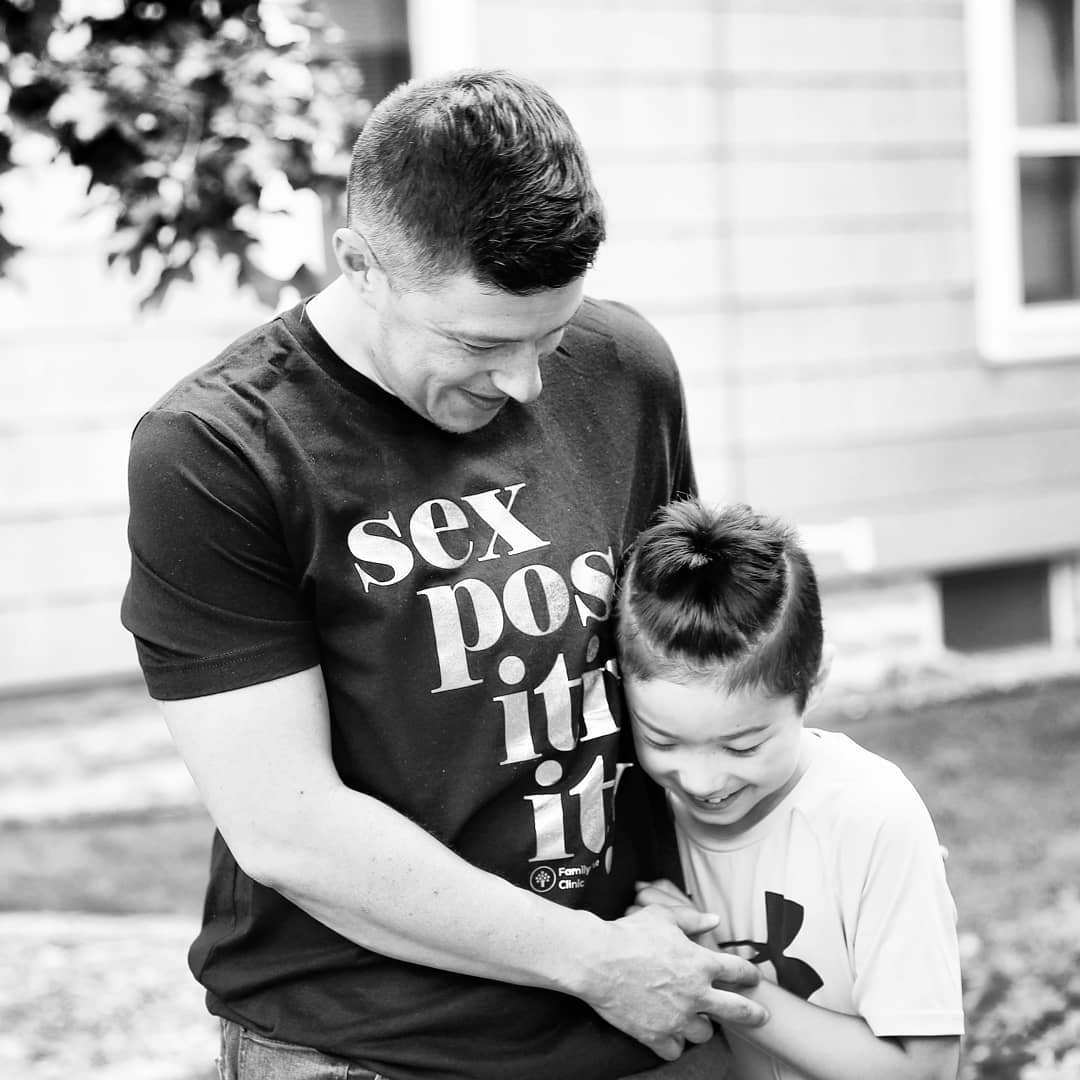 "We have been a nation in denial since our founding. To quote author Ibram X Kendi, 'The U.S. has been a slaveholding nation that claimed it valued liberty, a disenfranchising nation that branded itself a democracy, an excluding nation that boasted of opportunity for all. A nation is what it DOES, not what it originally claimed to be.' 

"It's time for us to decide who we want to be and ACT to make that vision a reality. I'm disappointed that I won't be able to vote for Bernie Sanders or Elizabeth Warren for president - I'm not a huge fan of Biden, but we must get Trump out of office. And if he refuses to concede defeat, we're not going to let that happen right?! Promise me there will be a general strike & nonstop protests until he flees the White House! We can't afford another 4 years!"

"That said, I voted for Ilhan Omar via mail this month. And a Black, Muslim, Somali-American immigrant woman in Congress...who supports LGBTQ rights, unions, public education, Medicare for All, & a Green New Deal represents the America I believe in and the America I hope we can become."