Mejken Thompson, owner of The Ale Jail, with her husband Ron Thompson, co-owner, at home with their three children.

"We own a small liquor store, where I work. Ron works full time running restaurants and keeps the books for the shop. I am glad we were allowed to stay open. With the uncertainty in the economy and the restaurants being largely shut down, my work is playing a bigger role. Ron still works everyday, checking the restaurants, devising plan after plan: for takeout, for patio service, for reopening."

"My work hours have increased a lot. I enjoy being at work when I am there. It's great to be busy. But, I miss my kids. There has never been a time in their lives when I have been less available to them. They have had to manage their schoolwork by themselves. I tell myself it's a life skill they will need as adults. It still feels terrible. Because of our business hours, I get home late. Dinner is late. Bed time is late. I'm exhausted everyday and I'm not sure how to stop the treadmill."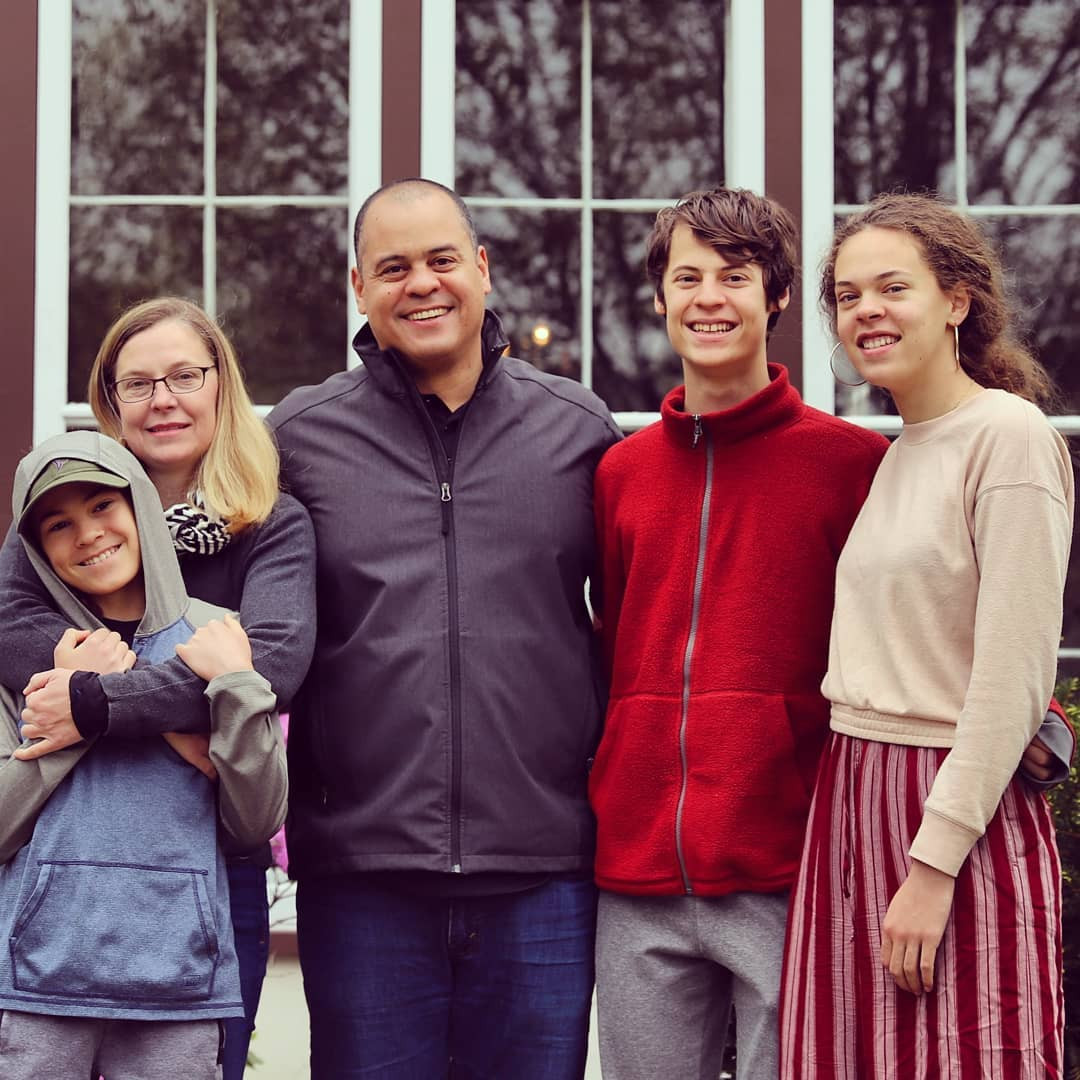 "I feel the tenuousness of the system. George Floyd's murder is so close for our family. I don't know how to talk about it. My husband has been stopped by police for no reason. He is always so conscientious about his actions. I have teased him about his cautiousness myself. George Floyd died 4 blocks from where we used to live (a place we still own). His death turns the teasing into poison in my mouth. All the cautiousness and it still might not matter."