Emily Rumsey, Certified Nurse-Midwife, and her husband Matthew Tabaka at home with their baby.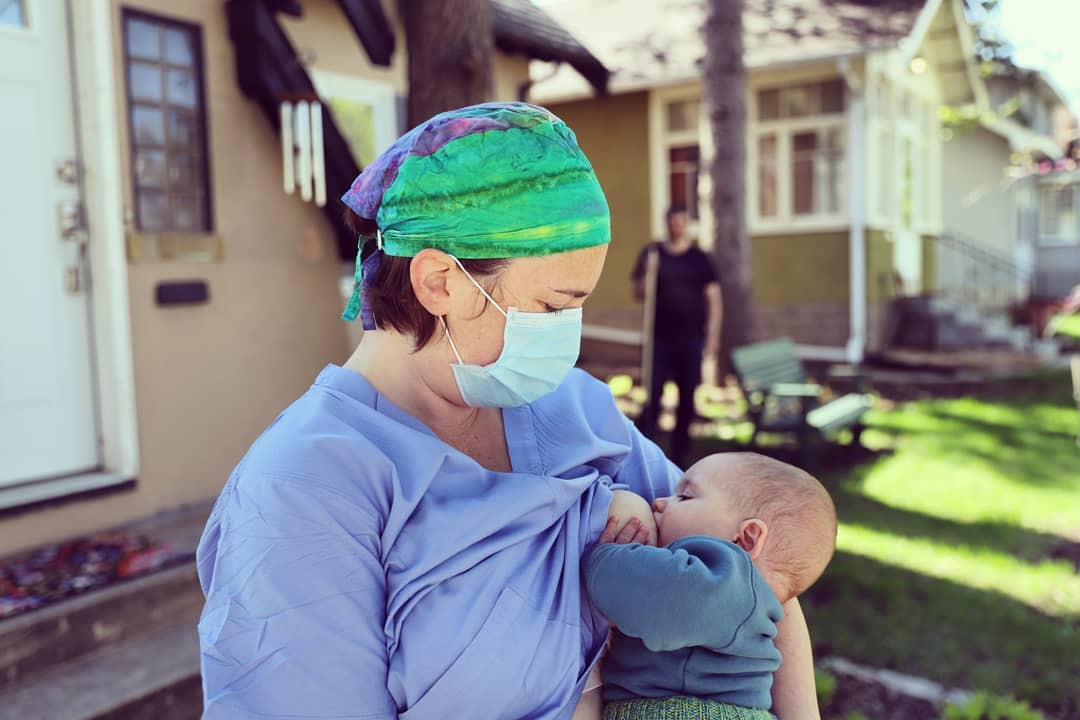 "One of my tasks as a midwife is to remind women that what is happening to their body is normal. That the discomforts of pregnancy, the worries about becoming a mother, and the work of labor is normal. Being a midwife in a pandemic means learning how to support and reassure them when nothing is normal. 
When we really don't know that much about COVID and pregnancy, when we have to attend a birth wearing so much PPE that the woman won't recognize us. When her family can't come to the hospital to meet her baby. Nothing is normal in these times, and I am finding myself having to redefine what midwifery means in my clinical practice."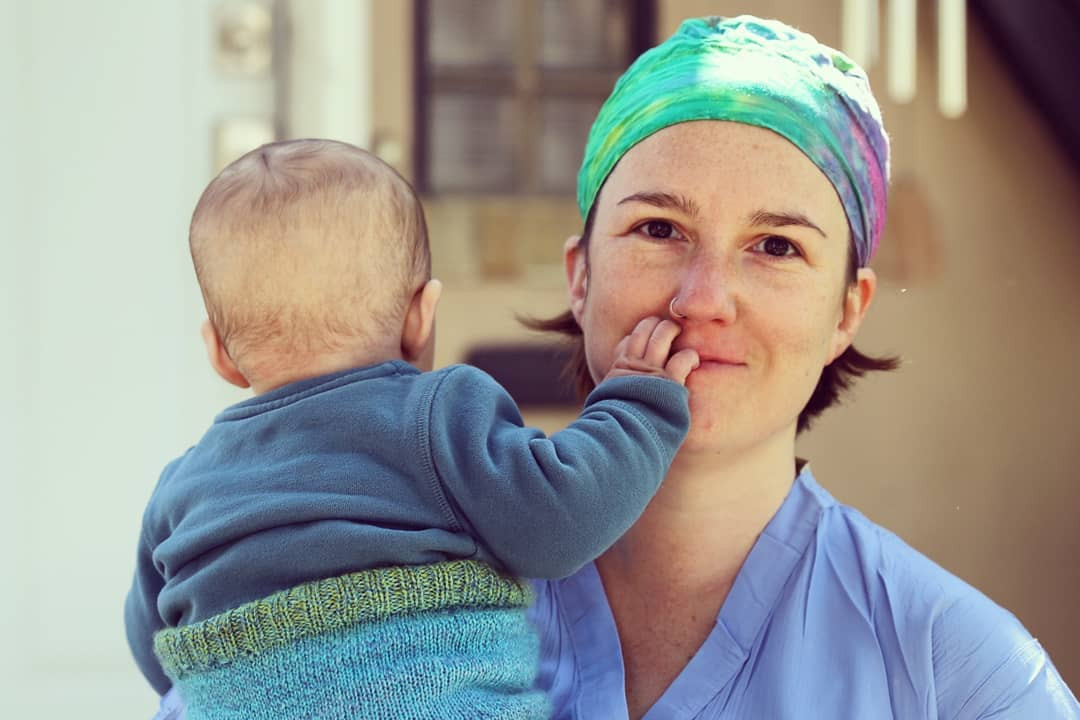 "Midwifery literally means 'with women', and since the pandemic began I cannot be with women in the same way. They can't see my face behind a mask. I hate to admit that I don't want to be in their room, sitting with them in their labor bed, for hours on end like a midwife should be. 
Social distancing and labor support cannot coexist, and I find myself at odds with my desire to still be the best midwife I can be and my desire to avoid catching coronavirus."