Tenley Johnson, Critical Care and Interventional Radiology Registered Nurse, at home with her husband Karl Johnson, two sons, and dog Kyra.

"My job is changing multiple times a day. It can be mentally and physically exhausting. We are constantly changing policies and procedures based on the status of our patients and the amount of protective equipment we have available. Our teams are working hard to keep healthcare safe for patients and employees. 
I change my clothes and shoes before I leave the hospital. I strip down, immediately throw my clothes in the laundry, and shower the minute I walk in the door. I do my best to protect myself at work but still, I worry I'm bringing something home to those I love."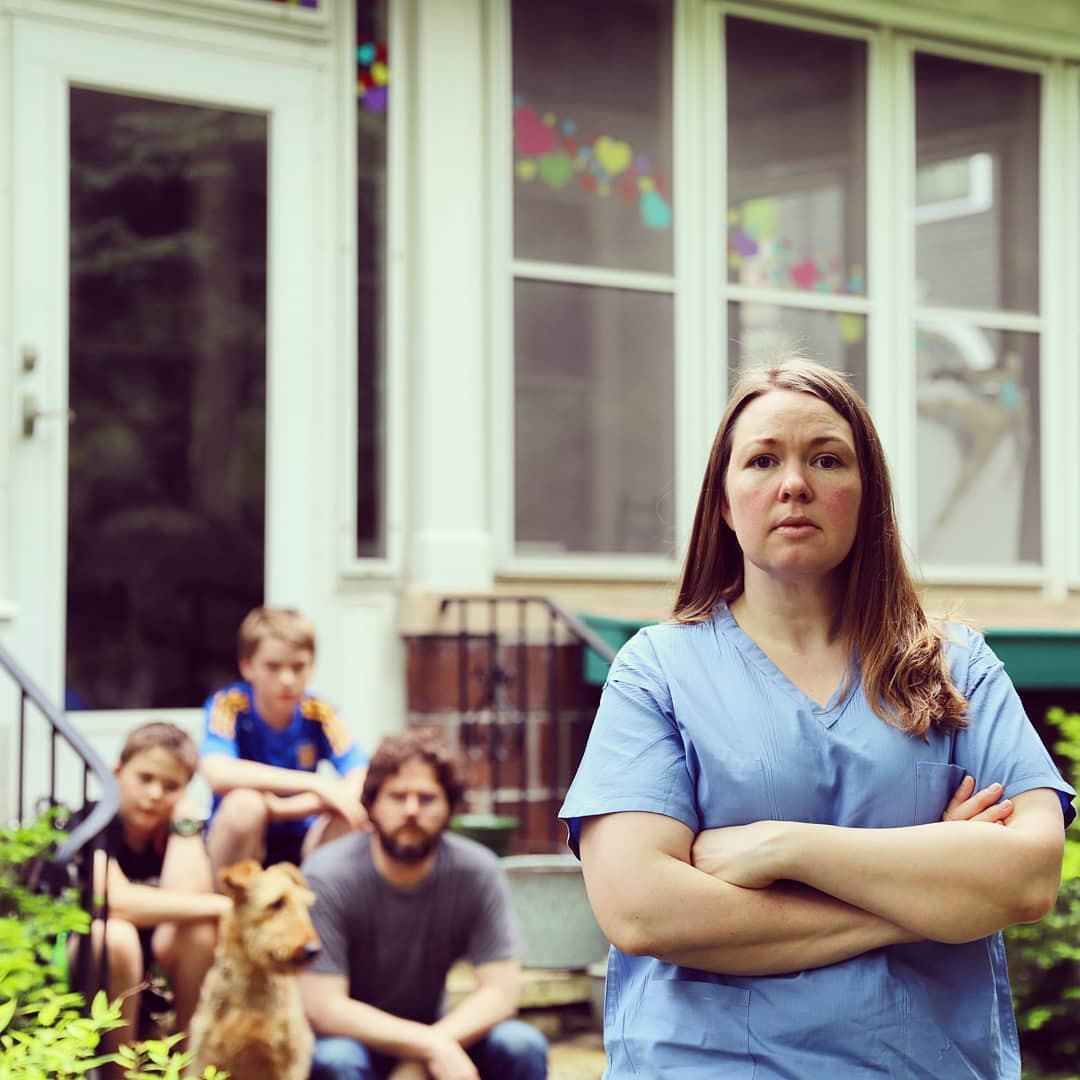 "I'm more tired than ever due to long stacked shifts and find it hard to engage when I'm at home due to exhaustion. There is not a good work/life balance right now. However, I'm incredibly grateful for my job and passionate about the work I do. Now, more than ever, I believe I was made to be a nurse.

My current motto: 'A ship is safe in the harbor, but that's not what a ship was built for.' I'm seeing so much more good than I ever imagined in a situation like this. I'm connecting more regularly with my family and friends."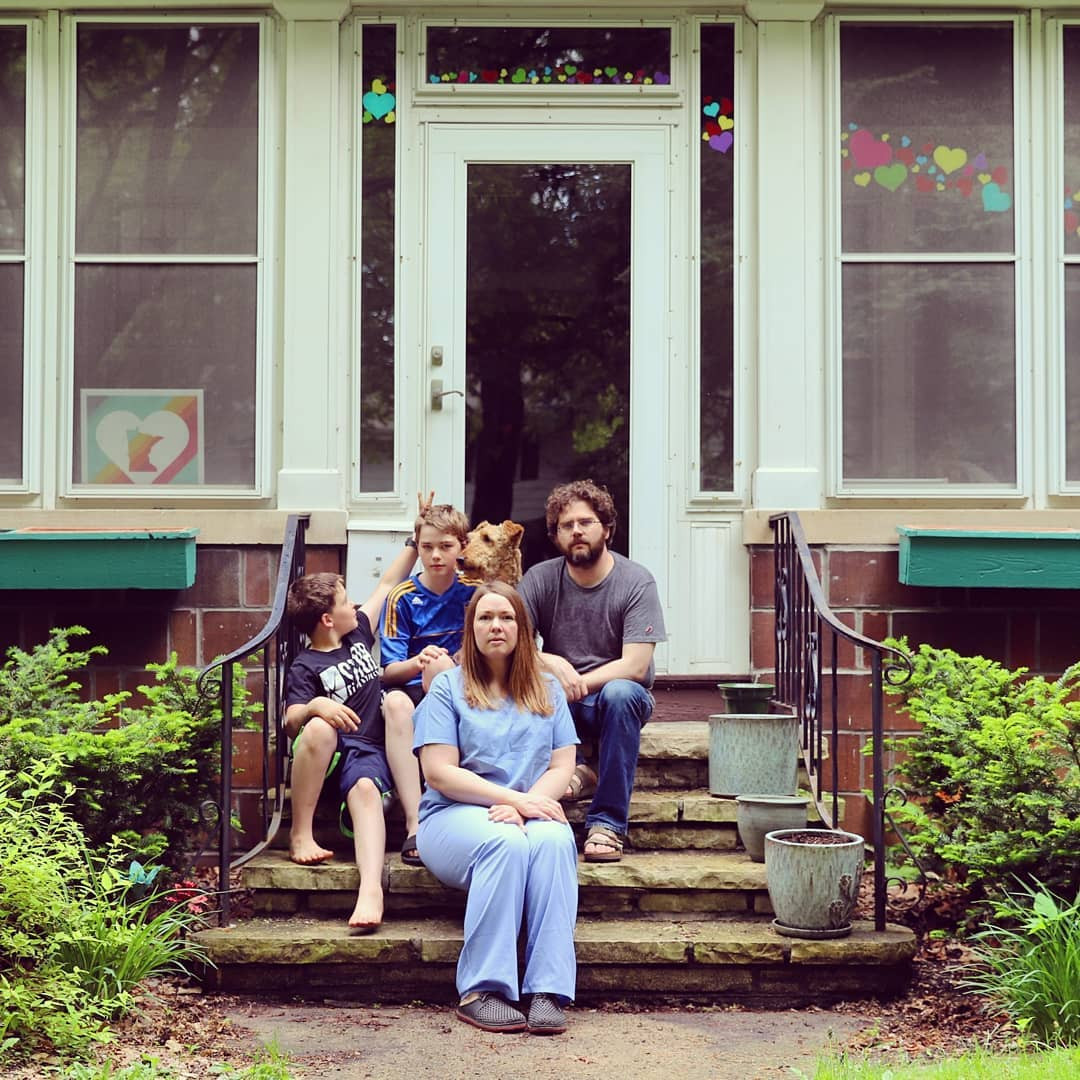 "I think The Pandemic has given us the opportunity to nurture relationships that are important. I think it's given us time and space to "catch up" on projects and think about our values. I'm realizing we have been spending time running around (on the hamster wheel) and not enough quality time together as a family.

When I'm home (and rested) I've been able to slow down and play soccer with my kids, read to them more, cook with them more, and just enjoy the time passing more. Not. So. Rushed."