Rebecca Wieben, Critical Care Nurse Practitioner, and her husband Bryan Bohlman at home with their three children.

"My job is difficult right now. The people with Covid19 are some of the sickest people I've cared for in my 18-years in critical care. Our team is spectacular (Physicians, NPs, RNs, RT, Pharmacists, Nursing Assistants) - every single one of us is working our butt off to help."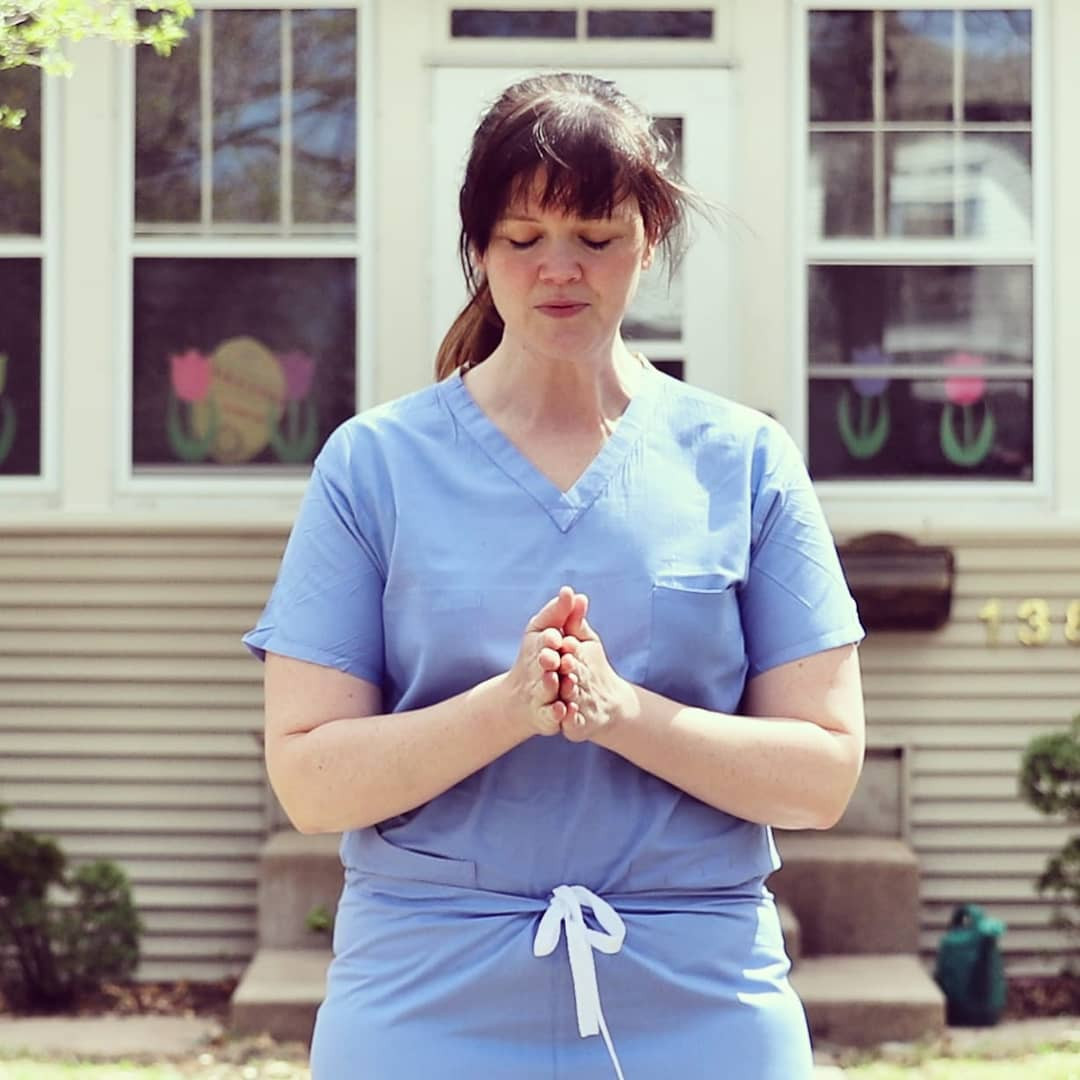 "I've seen people pull through and leave the ICU waving to us. We stand in for their loved ones to send up congratulations and encouragement. I've also seen the other side. We try everything we know to do and it still doesn't work. And it's crushing.
We stand in for their loved ones and hold their hand as they pass. We offer a prayer. We cry with their family. We love them, too."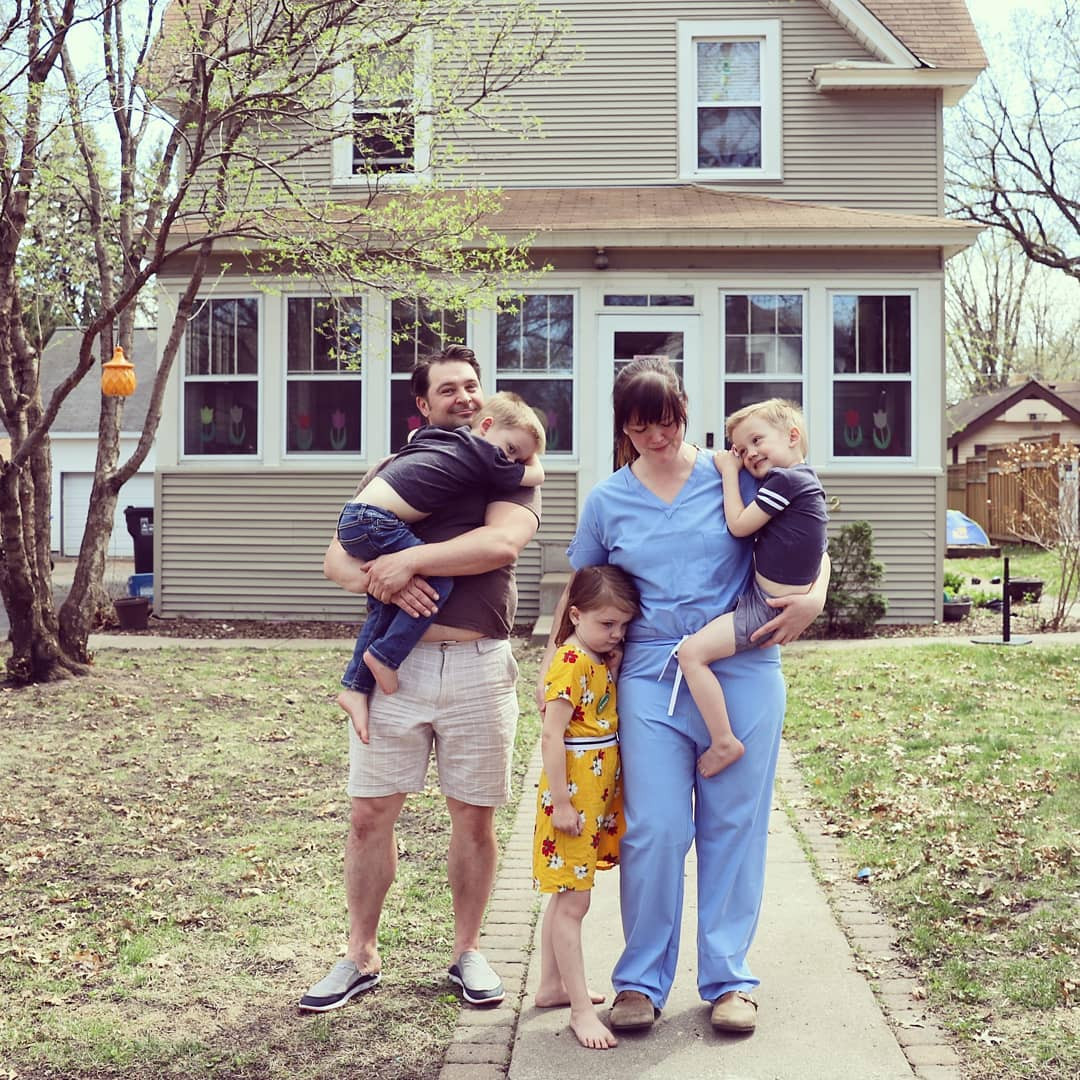 "I go in to work every day feeling anxious. I worry about my family and that I'll bring this home to them. I worry about my husband who is home caring for three kids on his own while still trying to work from home. I worry about me. That I will burn out. That I'll become apathetic and lose my heart. 
I worry about my patients. I pray I will be able to help them. My heart breaks for their families who cannot be with them."
"I hope people talk with their loved ones. Tell them they love them. Have the difficult conversations regarding end of life.

I also hope that maybe everyone will see that all the *things* they considered so important before (deadlines, events, busy-ness), maybe they're not so important after all."