Michael Coleman, RN, Emergency Room Nurse, at home with his wife Kate Coleman, Homeless Outreach Worker, and their two young children.
"It is challenging for Kate and I to work in environments with increased stress and constant change, then come home and have the fear of spreading COVID-19 to our family in the back of our minds. COVID-19 has changed many dynamics in the Emergency department. The ED thrives on teamwork, but COVID-19 adds increased risk for every additional staff member in a patient room. 
It is heartbreaking to see patients unable to have loved ones at their side during moments of crisis. Before The Pandemic Kate and I relied heavily on our parents and siblings to help care for our boys. I know these family members miss caring for our children as much as the boys miss being with them. As with many families, we are struggling to balance ways to stay connected with keeping our loved ones safe."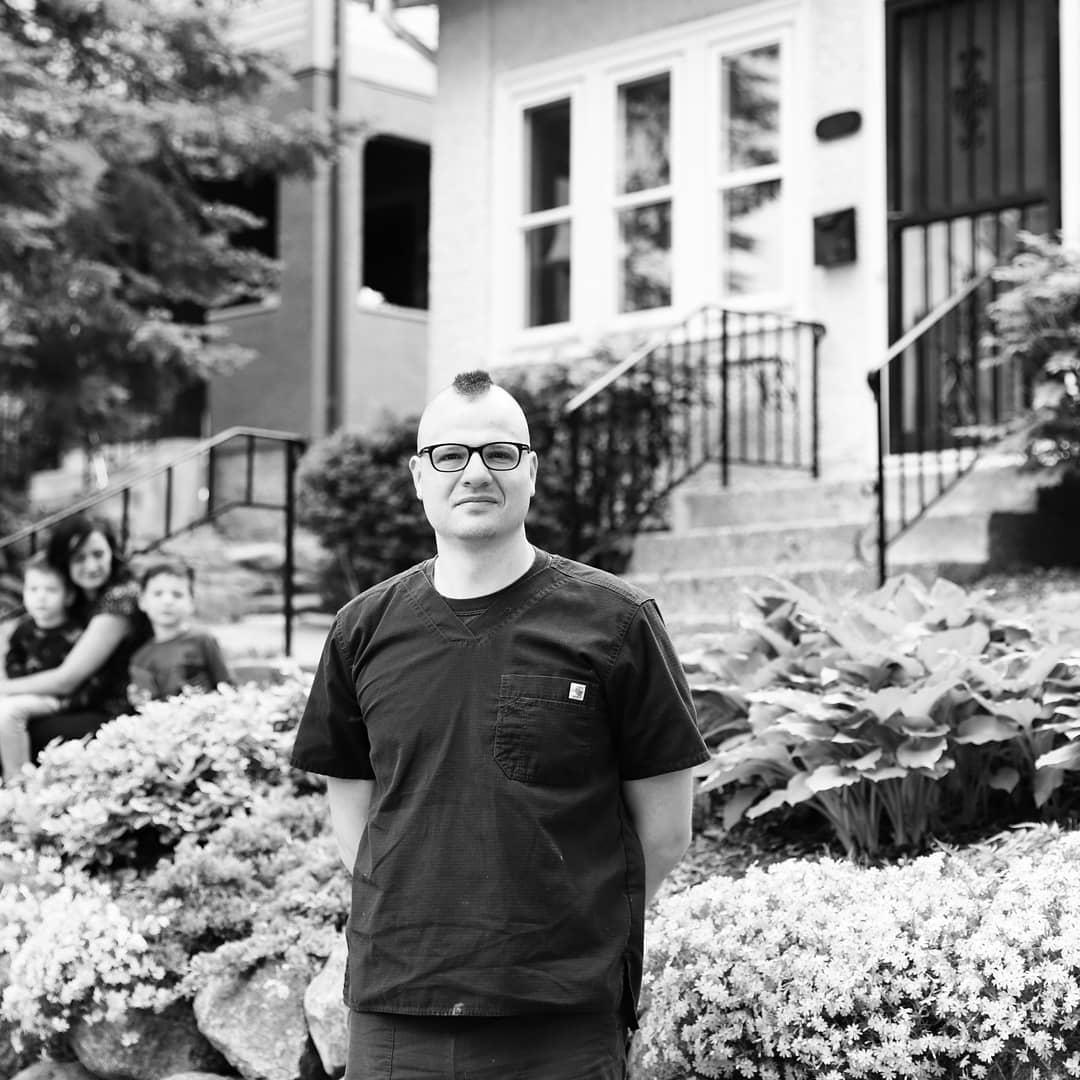 "I am both saddened and angered by the murder of George Floyd by officers sworn to serve and protect the public. I'm fearful of additional outbreaks stemming from people gathered at protests but feel justice and changes to a broken system can't wait for COVID-19 to pass. 
COVID-19 has forced everyone to reflect on the things that are most important in their lives. I don't see how anyone can go through this without coming out with an increased appreciation for every single school play, concert, holiday with family and happy hour with friends."