Doctor Kirsten Morissette, Family Medicine Physician, at home with her standard poodle Dot. 

"You can find a Family Medicine Physician in almost every area of healthcare caring for every type of patient. We work hard to help people get and stay healthy. Currently I sometimes feel safer working at the hospital or clinic than I do at the grocery store. 
In the healthcare settings I know what I am exposed to and how to prevent it. In the grocery store, I have no idea what I'm exposed to, and there are people who think they don't need to take appropriate precautions. That puts me, my family, and my patients at increased risk."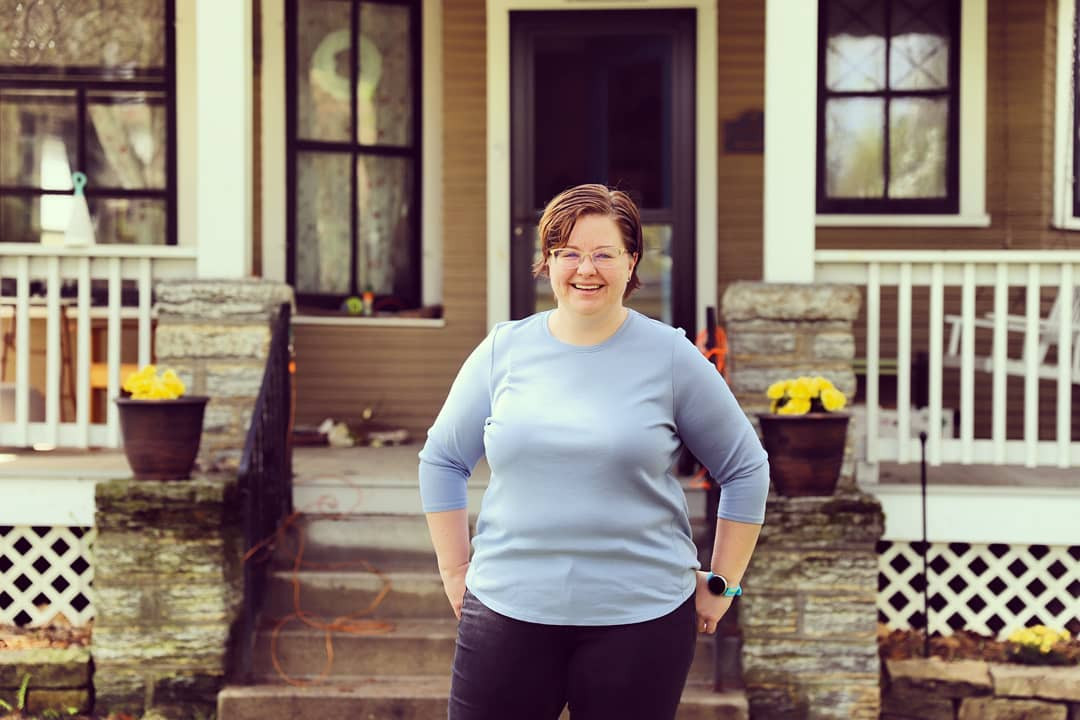 "Right now I worry about my patients with chronic diseases who may not be able to get the care they need. I worry about my kids not getting the socialization with their friends that they need. But. I am hopeful a new sense of interdependence arises regardless of occupation or social status. 
We're already seeing some needed changes (the need for paid sick leave, insurance not ending when you leave your job, etc). I hope that forward momentum continues."