Betsy Graca, Freelance Copywriter and Stage IV Cancer Patient, texts me excitedly,

"Feeling SO relieved to be vaccinated. It finally, truly feels like an end is in sight. I've had to stay largely isolated during the most difficult time of my life — a stage IV cancer diagnosis. Once this kicks in I'll be able to spend time with friends and family and not feel so alone."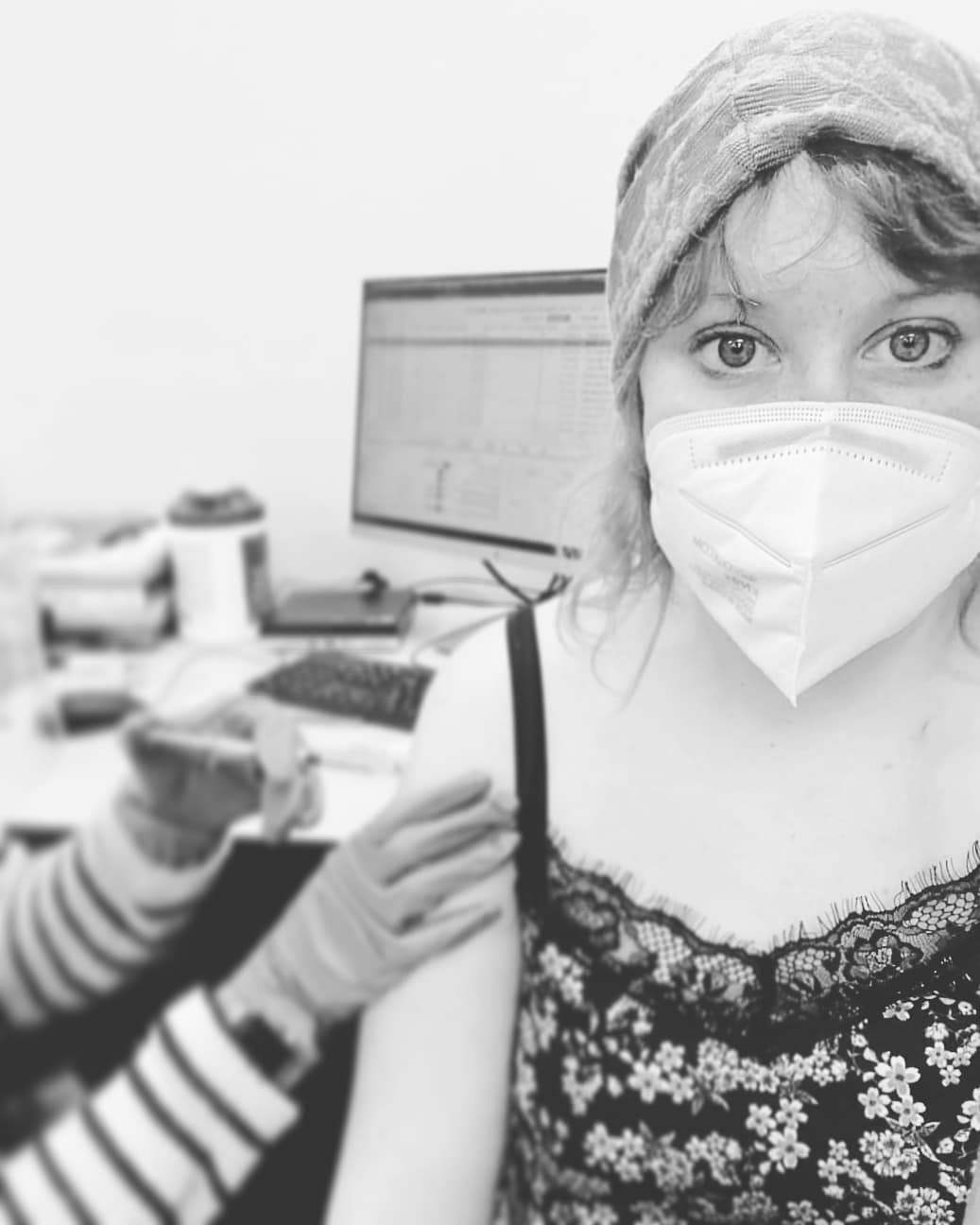 Photo courtesy of Betsy Graca
"Today is undoubtedly a very good day."