David Huckfelt, independent musician, at home with his partner, Shannon McWalters, Landscape Architect, their newborn son Billy Niobrara, and Texas the dog.
Editor's note: David Huckfelt has a new album coming out in fall 2020. It's called "Room Enough, Time Enough".  It's available for pre-order on vinyl & CD: 
https://merch.ambientinks.com/collections/davidhuckfelt 
"My job is gone. Musicians spend their lives in one of the most fragile and uncertain professions; on a good day, in a good year, you almost never know where your next payday is coming from. In Covid Times, what that means is we were basically the first business to go away, and we'll be the last to return."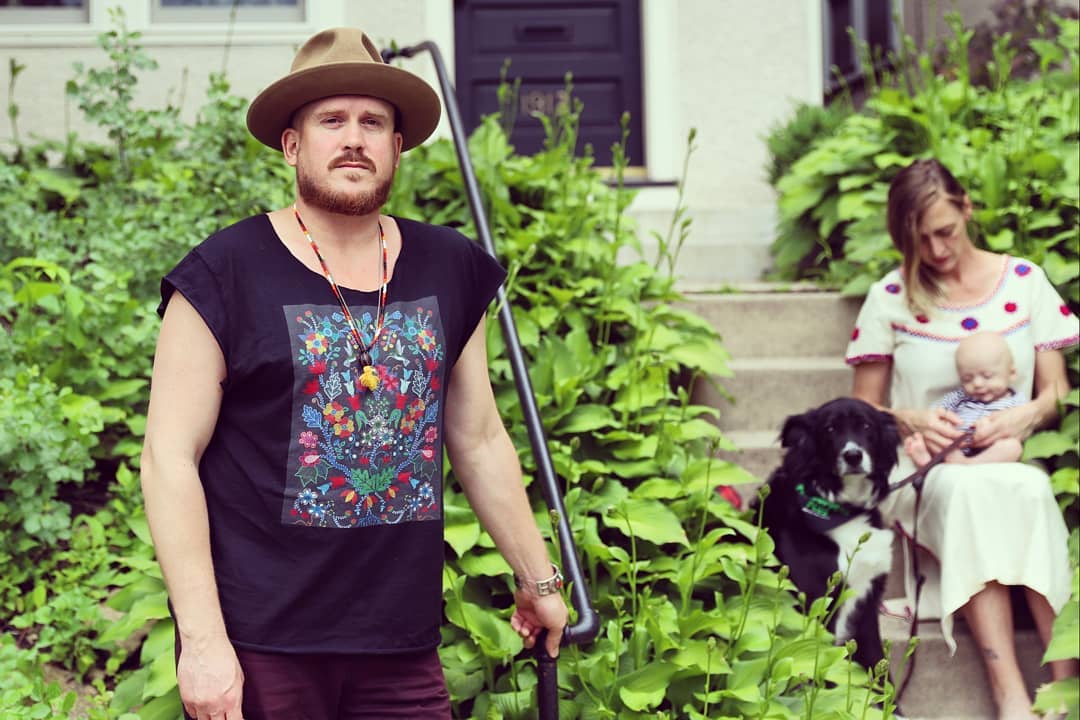 "Without an audience, there is no live music. We dive into other projects, new songs, recording, writing, Zoom concerts & virtual benefits - but the corporate/tech take-over of the record business means there is almost no other means to make income outside of live music. People love & need music more than ever, and yet most musicians can't pay their rent."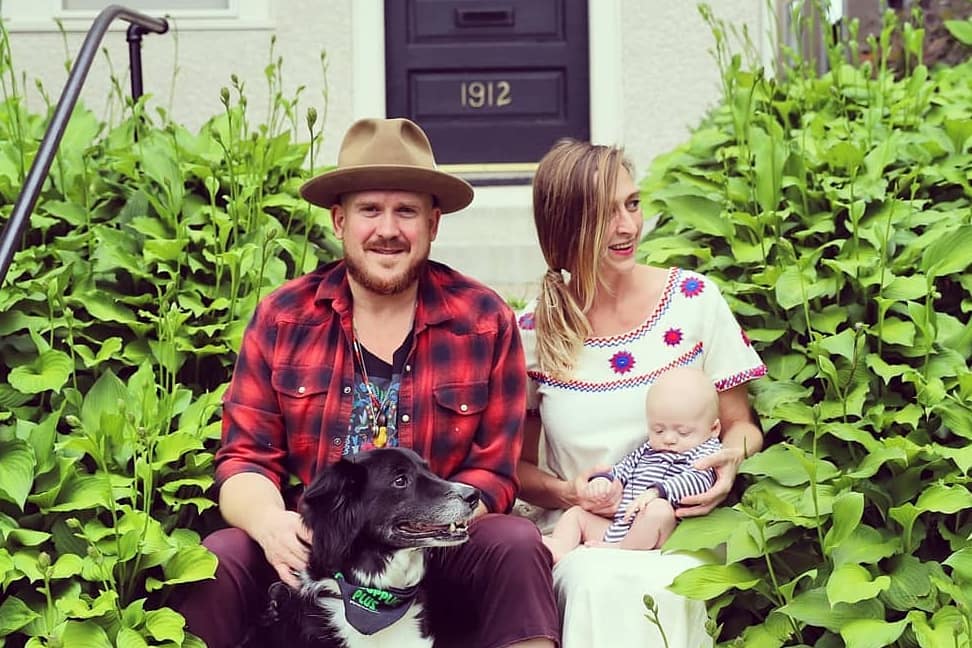 (How have you changed since the pandemic began? How have you further changed since the murder of George Floyd?)
"There's too much to say. All I can tell you is that if the sign of intelligence is the ability to hold two opposing views in the mind at the same time, try watching your newborn baby sleep in the window moonlight while reports of white supremacists with explosives troll your neighborhood, try checking up on your parents who want to meet their grandson while they stand in line for Covid testing in the #1 hotspot in the country per capita (Iowa). The threats and risks everywhere are menacing."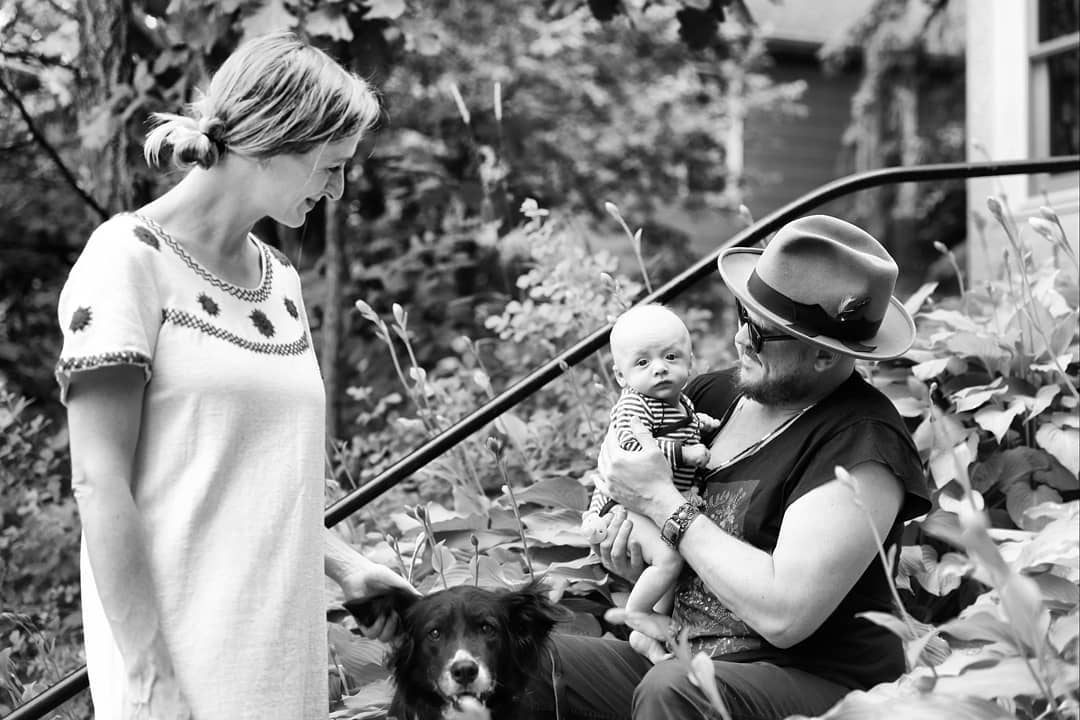 (What worries you?)
"What doesn't? The Earth is still our home though we bespoil it, America is still our country while we let tyrants and imbeciles lead it, and love is still our mission while the corporate ruling class tries to divide and tear us apart at every turn. I believe in the trajectory of expanding human consciousness, but not in the speed of it being quick enough to avoid immense suffering. It's not morning in America; it's the long night, the long emergency...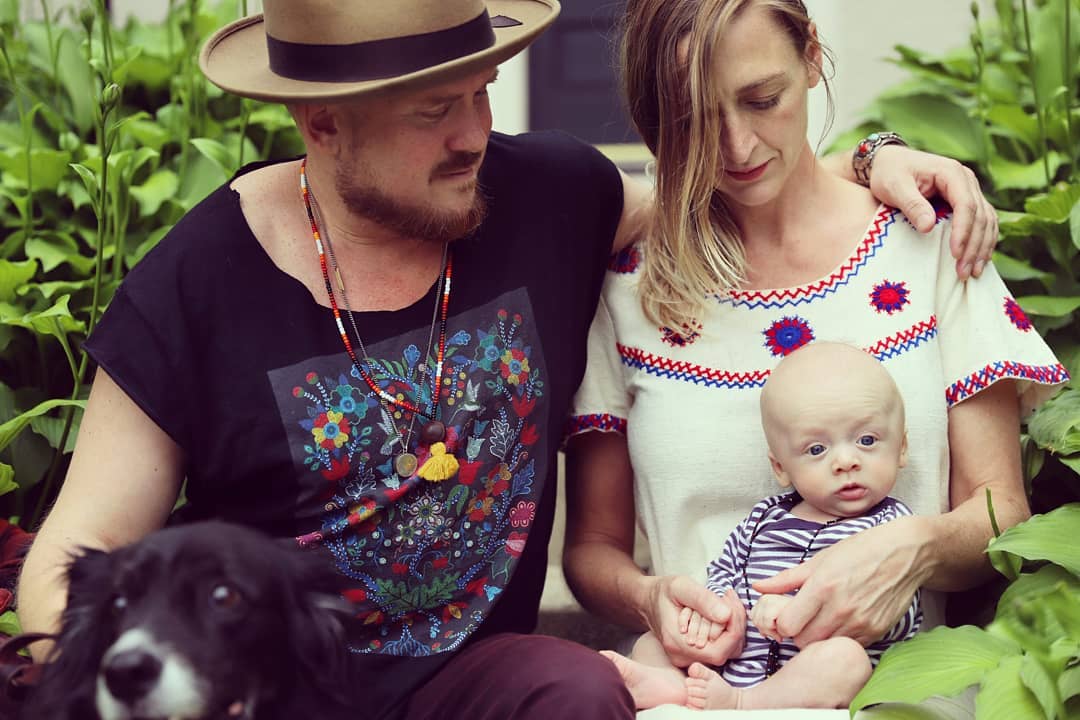 "With all the vulnerability of a new parent, for the first time in my life, I can honestly say that I love every single person who has suffered through this time, and I care about anyone who is afraid for the people they love."