Dr. Jesse Miller, Physician in an adult intensive care unit, at home with his wife, Dr. Cristina Miller, Neonatologist, and their children. 
(What do you wish people knew about your job right now?)
"This question might be a good opportunity to talk about patients in the ICU, not my job. People may not realize how frightening it is to be sick with Covid-19.
Currently, there are thousands of patients confined to rooms in hospitals across the world. On average 5-10 people per day come in and out of a patient's room dressed head to toe in full protective gear. It's hard to hear and hard to determine who is caring for you. And it's very hard to figure out if you are getting better. Patients are not allowed to have visitors of any kind.
This is disorienting and frightening for patients, but there is no better option."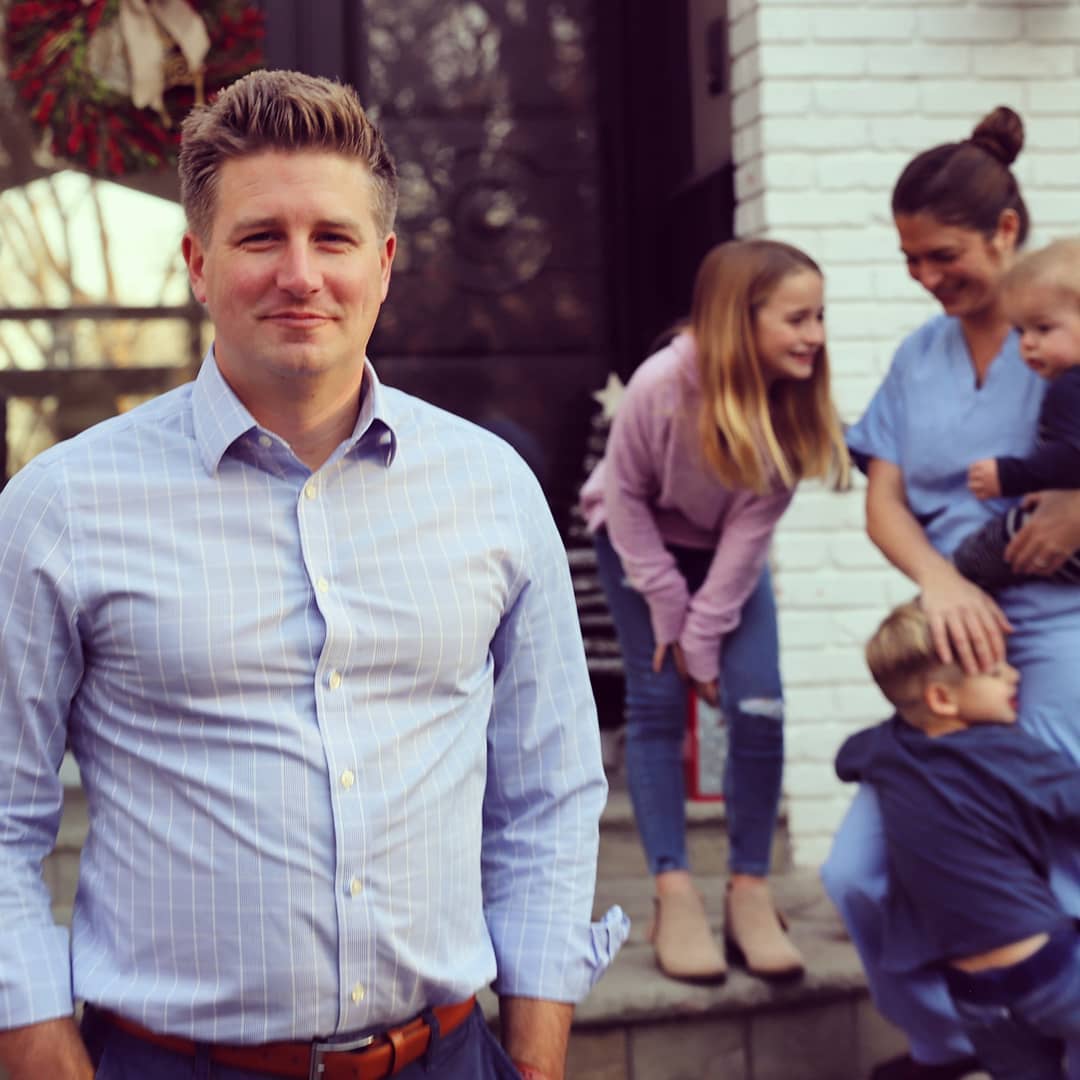 "Since the introduction of Covid-19 I have had to relearn how to care for critically ill patients. I've been doing this job for about ten years, and it has all changed since last spring.

I worry about lack of empathy for others who may disagree with you or who have made mistakes. I don't think we have a great idea how to move forward correctly with regards to a brand new virus. We are all doing the best we can, I hope.

I anticipate the engineered solution, ie the vaccine, will show us that we can overcome deadly challenges with science."