Your Friend in Fiber, local artist and activist, tells us...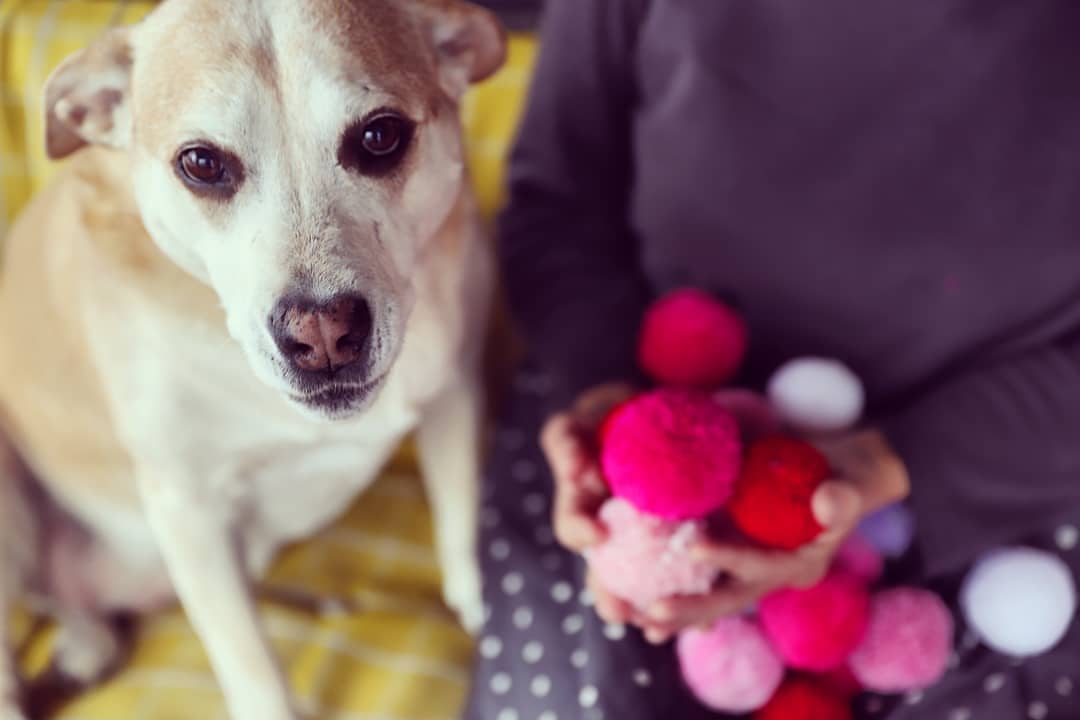 "I'm not really sure how I got the idea to start using pom poms as public art. I must have seen a pom pom tree photo somewhere. I thought it might bring joy to folkx out in the cold or driving by.

I put up my first yarn art installation on Christmas night 2019. It was a pom pom covered tree in Linwood Park in St. Paul. I made the poms poms, strung them on twine, and then my husband, my 82 year old Mom, my adult daughter, and her girlfriend went out at midnight and wrapped the pom pom garlands around the tree. It made people happy.

Then some friends helped me decorate a tree at the Groveland Hockey rinks with lots of pom poms. It made more people happy."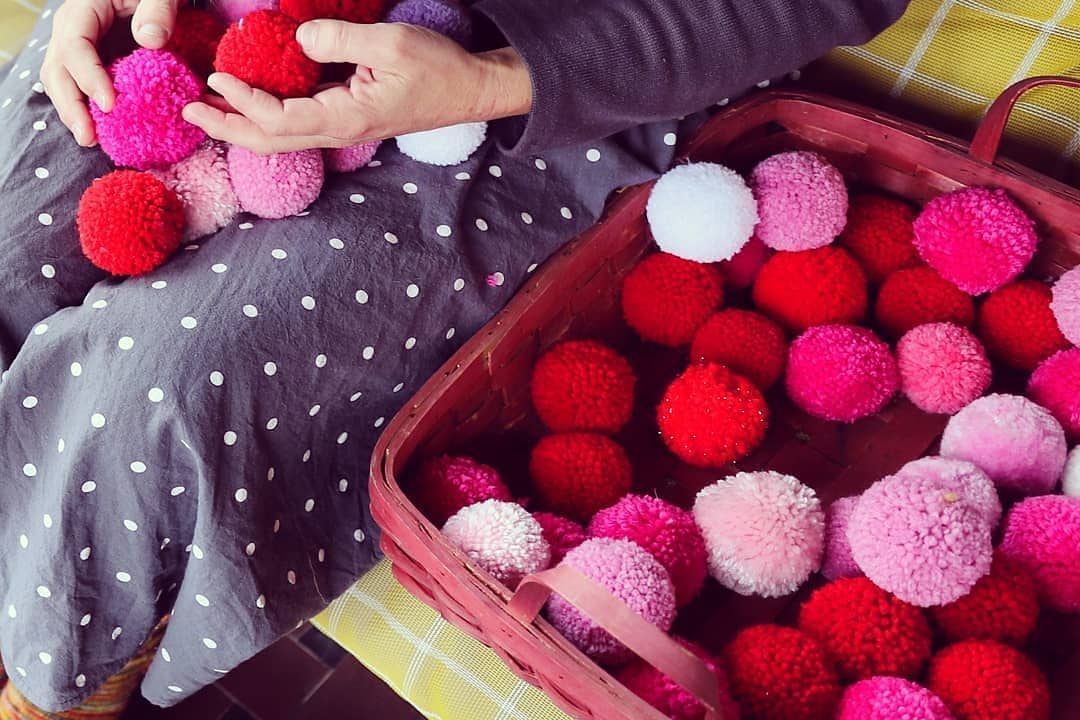 "And then, COVID arrived. People were so sad and anxious. People were losing loved ones and local businesses were struggling to remain open. So I decided to hang pom poms at local businesses and leave a note letting them know the community cared about them. Each installation was designed especially for the business and each note was individualized. The notes were all signed "Your Friend in Fiber."

My husband and I would think of a local business to pom pom bomb and go look around to see how we could install pom poms. I would make the pom poms (about 20 minutes per pom pom), string them, wrap them up for transport, and print out the note. My husband and I would go out in the middle of the night and hang them."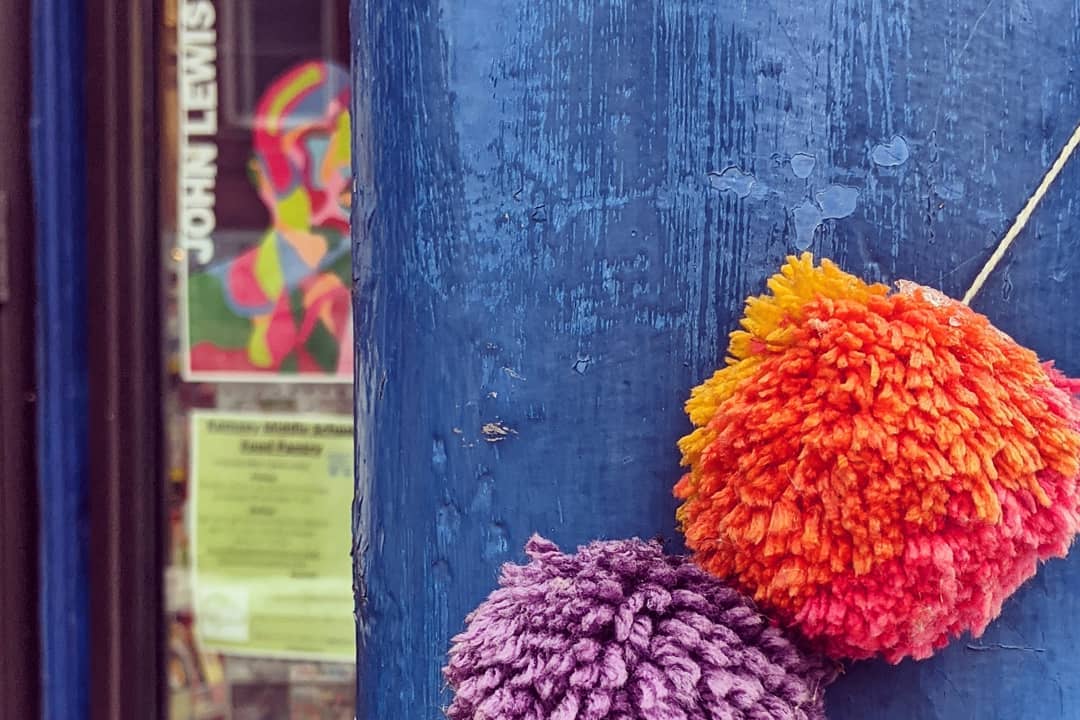 "We started with businesses I had been going to for a long time and that were easy. Mischief and The Red Balloon were the first. We went on to pom pom bomb a total of 22 local businesses: The Red Balloon, Mischief Toy Store, The Odd Couple Realty, Wet Paint, The Wine Thief, Iron Ranger, Shish, Poppy Fun Fashion, St. Paul Corner Drug, Golden Fig Fine Foods, Augustine's Bar and Bakery, Regina's Candies, Hyacinth Restaurant, Mavericks Pizza, PJ Murphy's Bakery, Thomas Liquors, Irish on Grand, Claddagh Coffee (on West 7th), EggPlant Urban Farm Supply, Storied Owl Books, Hope Breakfast Bar, and The Yarnery (old Grand Avenue store).

And then George Floyd was murdered.

And I stopped hanging up pom poms. Instead, I used my energy to support my younger children who as Black teenagers were struggling to make sense of the world. One of my daughters began organizing protests and my other kids began marching in her protests."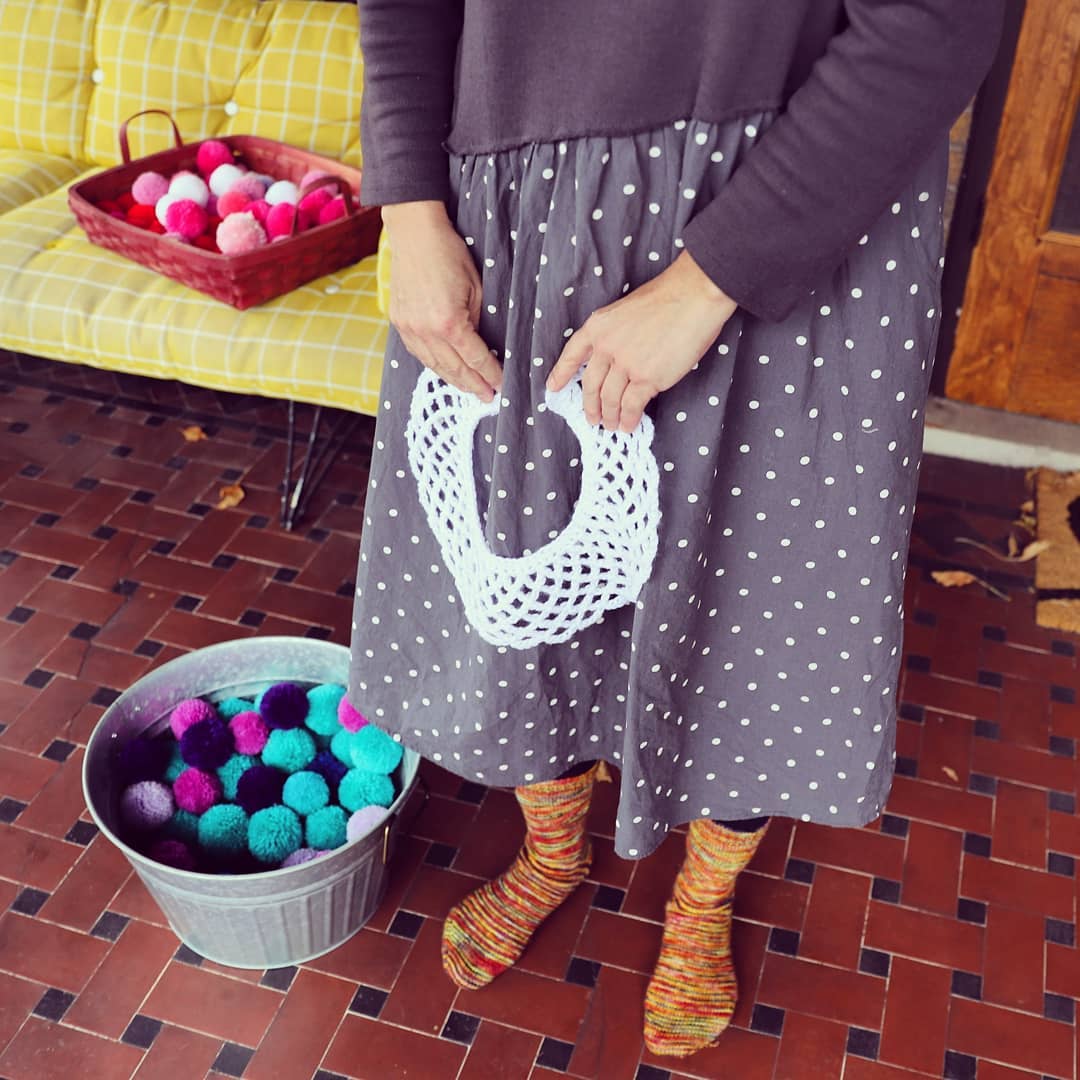 "Pre-Covid I ran a not for profit ice cream cart. So at my children's request, my husband and I brought the ice cream cart to protests and handed out free ice cream treats. We probably went to 10 or 15 marches and handed out about 400 ice creams treats per event. My friends and family very generously donated money, coolers for water, medical supplies, etc. and helped hand out ice cream at several events. I cannot tell you how inspired and impressed I was with the young people we met at these events. I have hope for the world if these are our leaders.

When RBG died, I wanted to honor her legacy but didn't know what to do. When I started seeing her collars everywhere on fabric, posters, T-shirts, etc. I thought why not make some really big ones and put them out in public places. So far, I have put collars on The Red Balloon bears, the foo dogs at Mischief, The Statue of Liberty on Fairmount Avenue at Grotto and on Nathan Hale in the Nathan Hale Park at 415 Summit Ave. I have plans for several more."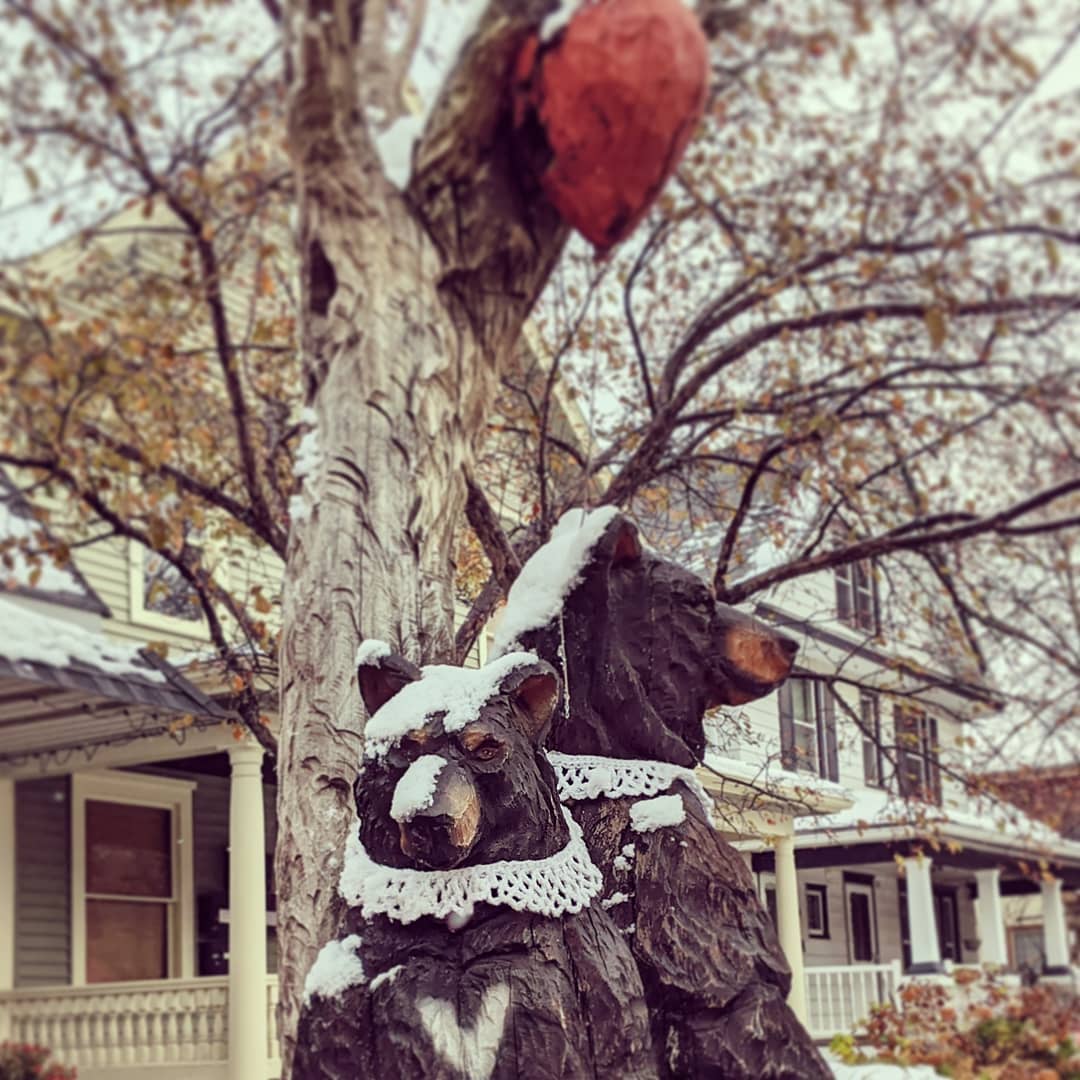 "Well, Katie, that's it. I hope you're not bored to tears."