Dr. Cristina Miller, Neonatologist, at home with her husband Dr. Jesse Miller, Critical Care Physician, their four children, and puppy...

"I am a pediatrician that specializes in taking care of critically ill newborns. We have been incredibly lucky that in my field very few of our patients are contracting COVID. But this pandemic has wreaked its havoc on us just as it has everywhere. We have to restrict visitors and family. I cannot hold a hand or give a parent a hug during their hardest moments.

As a critical care staff, we cannot meet together as we normally would in person to discuss patients or research. We cannot gather socially to unwind after a hard day. We cannot attend a patient's funeral. Keeping distance from each other and from our patients has been incredibly difficult. I think we are burning out from this more than almost anything else."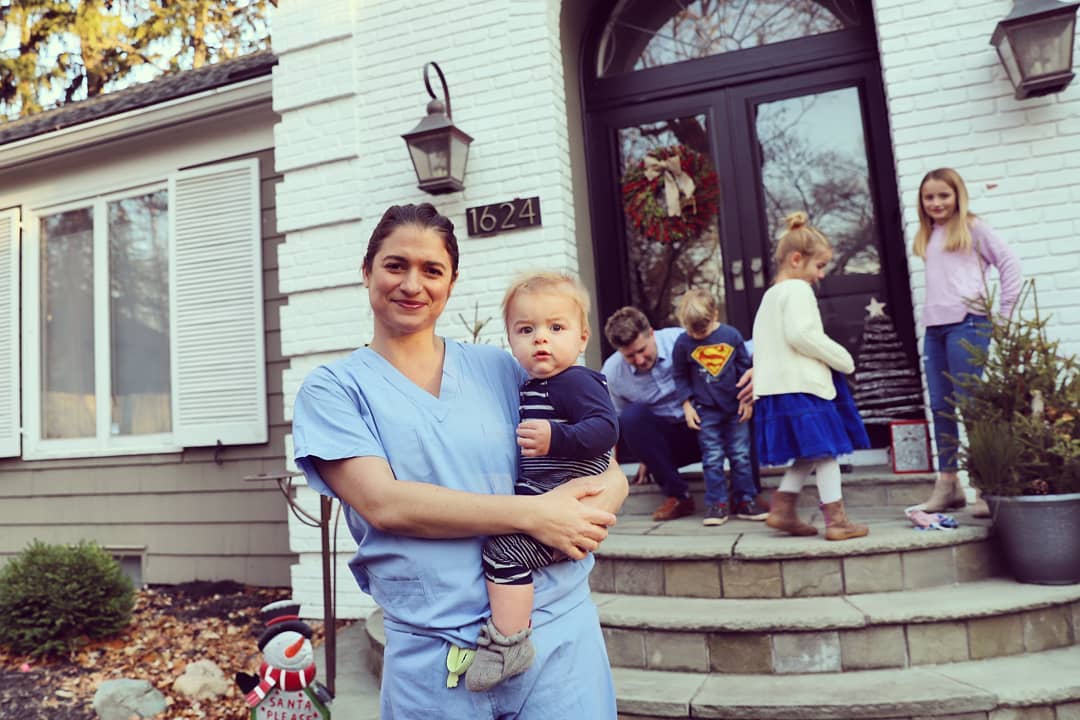 "We welcomed our fourth child the first week of March, 2020. By the time we walked out of the hospital, the world was turning upside down. School was closed and like every parent, I had to navigate distance learning. Trying to keep up with school, occupy my preschoolers and care for a newborn was not the maternity leave I had imagined.

My husband continued working in the ICU so we started to keep distance and sleep in separate bedrooms. I worried about him exposing us and I wanted him to get as much rest as possible between shifts. I am from New York and my family are all there so we went into constant worry about them last spring. Several were sick with the virus and one of my family members passed away. We usually travel back and forth to see each other frequently but I haven't been able to see anyone in my family since March."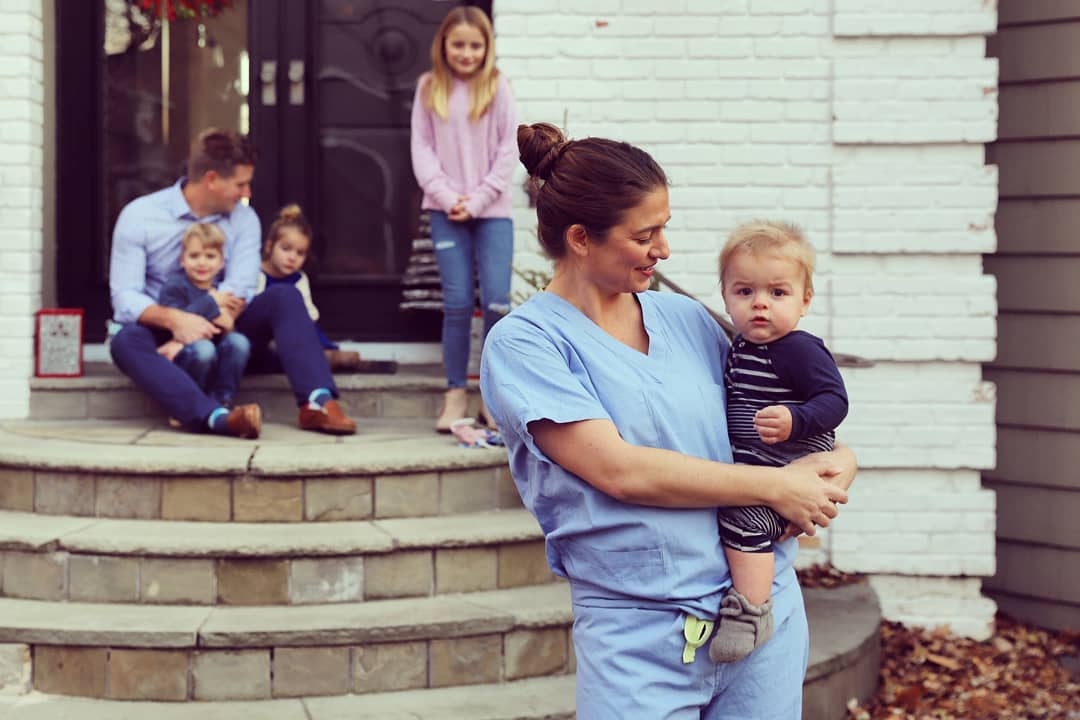 "When I went back to work in May, I felt like I walked into an alternate universe. I had to get caught up on endless new protocols to keep us safe, ration PPE and keep patients healthy.

There are so many reasons to be overwhelmed and terrified. And yet in this dark time, I have also found immense joy. I have spent my entire adult life moving fast, being efficient, maintaining a crazy busy working mom schedule. I have slowed down. I have spent more quality time with my husband and children than ever before. My kids have been able to spend more time with their baby brother and their bonds with each other are stronger than ever.

I worry about long term effects of the virus. I worry about healthcare needs being put off because of the pandemic and the after effects of that. I worry that we already have long standing inequities in healthcare and COVID has impacted minority communities more, making things worse. I worry about children and their education. Most families are struggling with distance learning and some are not able to engage in education at all during this time. I worry about our small businesses, our restaurants, our arts...how will they survive?

As we enter The New Year I am incredibly hopeful. I am hopeful that the vaccines developed will be extremely effective and immunity will be long lasting. I am hopeful that we will take with us the lessons we have learned- to slow down, to value time together and our health, to spend more time outdoors.

And I am hopeful of a summer day where I can introduce my youngest son to the rest of his family."