The Reverend Craig Lemming, Priest in The Episcopal Church, at his home.

"By remaining physically dispersed for a season, the church is faithfully loving our neighbors as we love ourselves. This crisis has been an opportunity for us to continue practicing our faith both as individuals and as communities in creative new ways."

"I have been so inspired by members of our faith community who are loving and serving others in innovative ways that are safe, loving, and ethical; and my priestly job of equipping these saints to do the work they are uniquely gifted and called to do has been an overwhelming joy to witness. Thanks to virtual meeting platforms, phones, and the United States Postal Service we can remain spiritually connected and engaged."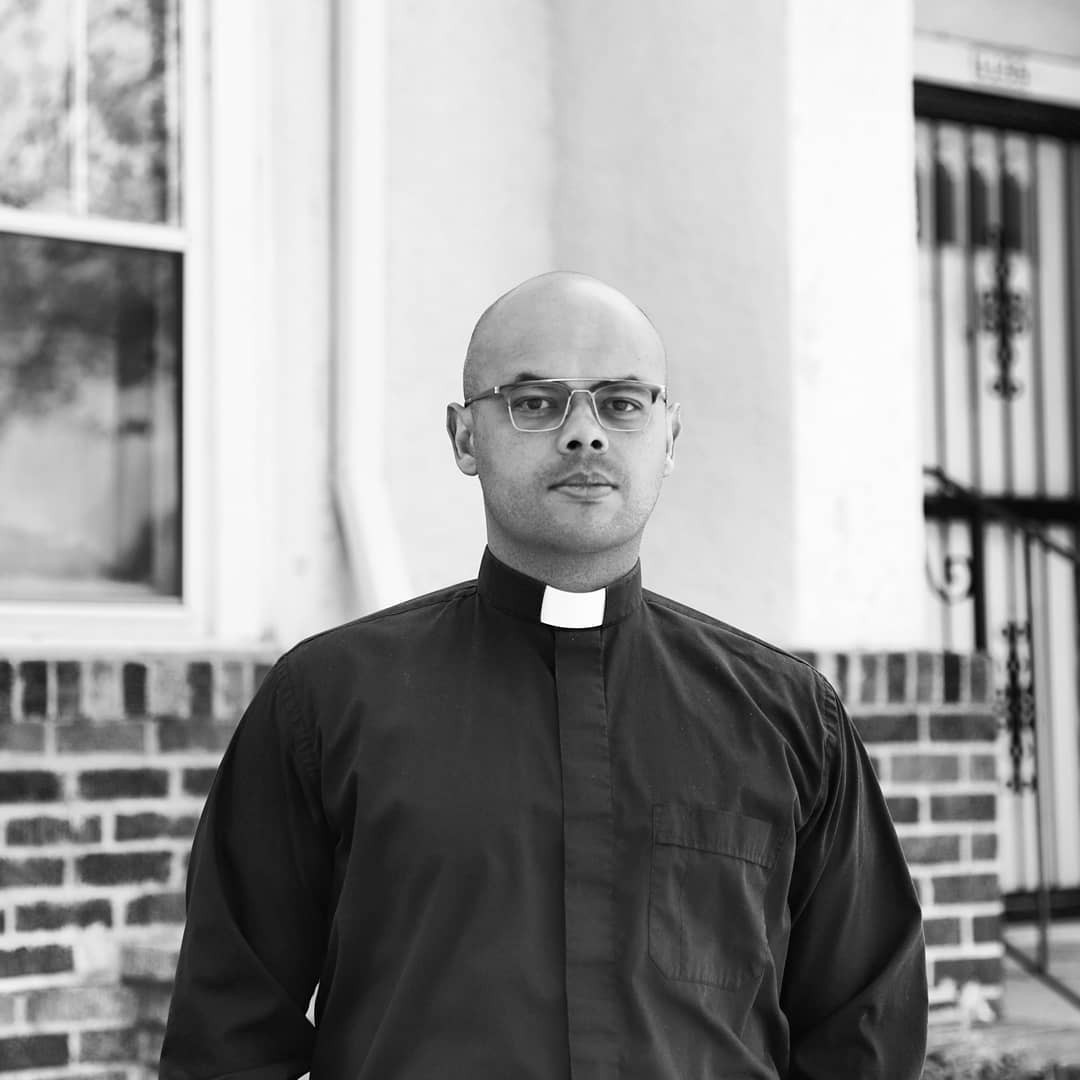 "The gift of time for silence, solitude, and stillness has helped me and those I serve to do some much needed inner spiritual work; to pray, study, work, walk, rest, and pause more often to notice and give thanks for the grandeur and beauty of God's Creation and all the blessings of this life.

Due to The Pandemic I realize how much I took the gift of gathering in person for granted. As an introvert I love the gift of solitude to study books, listen to music, write, practice contemplative prayer, and watch films; but I miss being present with the marvelous people I am called to serve so very much! Absence has made my heart grow fonder and I have fallen in love all over again with my beloved faith community."