Carlo Juarez-Sweeney, Registered Emergency Department Nurse, at home with his wife Tanya Juarez-Sweeney, Interactive Designer, and their two children Fiona and Gustavo. 
"Sometimes people assume that since I work in a pediatric Emergency Department, I am safer from the Covid -19 virus than in adult hospitals. The reality is that because children and teens are, by and large, non-symptomatic carriers, we have to be extra careful to make sure we don our PPE 100% of the time.

Many of our patients may have Covid-19, they just don't present like it. A patient who comes in for a laceration and suture repair, for example, could very well be Covid-19 positive, just asymptomatic, and so we would not know, and would not test as they do not present with a Covid-19 symptom profile. It's a scenario that requires us to adhere to strict PPE usage no matter what the chief complaint is."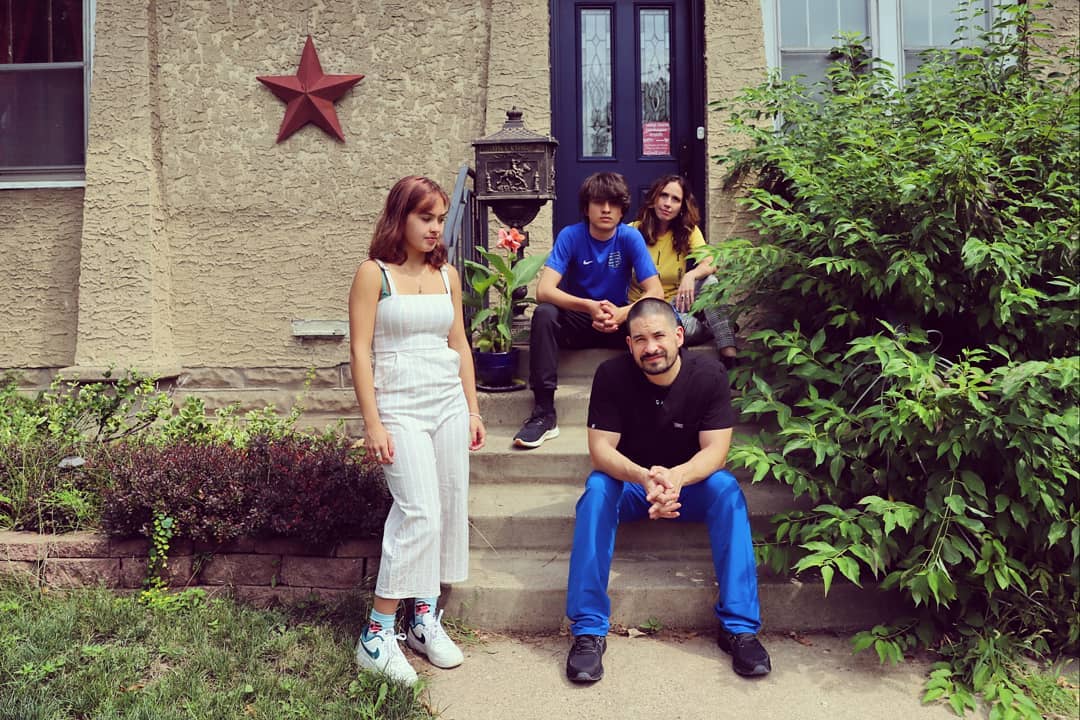 "It's a new style of practice that places us in a mindset where we are constantly wondering how many patients we see a day are carriers that we will never know about. The anxiety surrounding the non-symptomatic pediatric patient is very real, and very taxing on one's nerves.

I have become more anxious about the implications this virus has with regard to emerging viruses. With all the devastation, and change the human population causes to the planet, I wonder if the emergence of illnesses and pandemics like the one we are currently experiencing will become the new normal. Are we to expect a novel virus to emerge every few years? I wonder how it will effect the way we interact, and live long term. I guess, it has made me more fearful for the future, which is sad."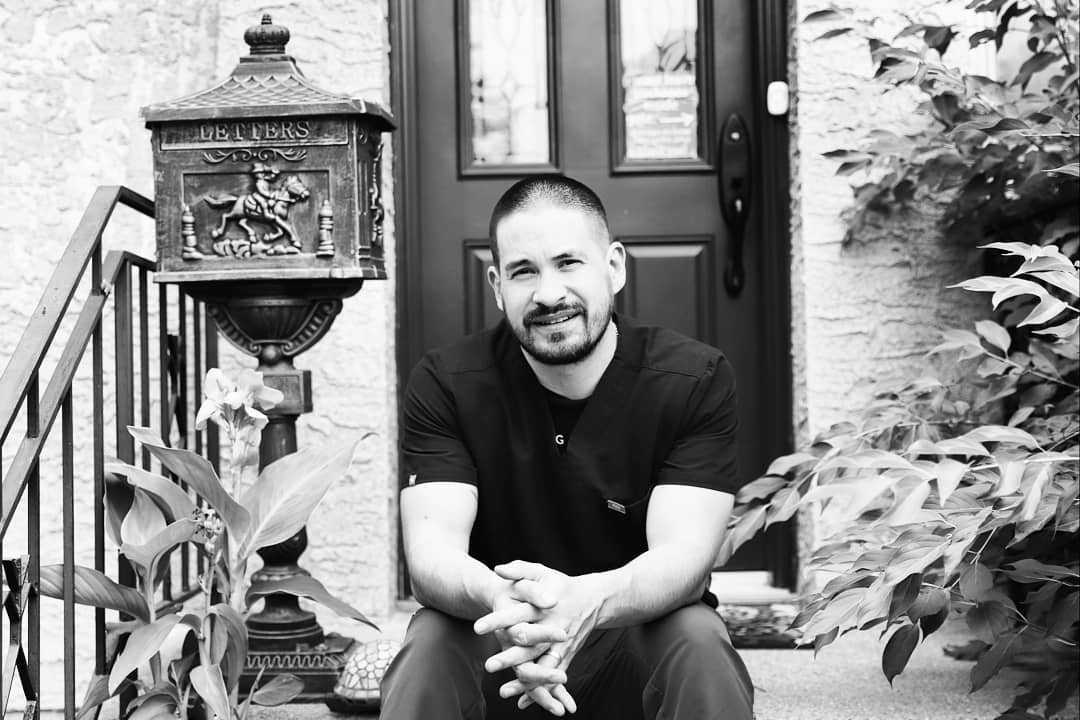 "The murder of George Floyd has made me anxious in a more complex way. I don't think I was ever deluded into believing that racism in America was completely going away, but I thought that it was at least getting weaker. What I have come to learn is that people with racist ideologies were not necessarily changed, or enlightened by the civil rights movement through the decades, but simply retreating into a quiet place.

We now know that this sector of the population is larger and louder then previously thought, and feel emboldened in this political climate. I think those of us in line with the values of the civil rights movement were lulled into a false sense of humanitarian evolution and elevation. We have been made aware that many more people than we thought are racist. The re-emergence of racist ideologies, groups, and the apparent emboldening of even casual racism as a result of our leaders' dog whistling, re-tweeting, and support of the racist sub-system in the last 4 years is now apparent, and is scary as hell.

What's worse is that the awesome and progressive newer civil rights movement, BLM, is being undermined, and discredited by the racist and radical sector of our society who seeks to discredit it with examples like 'we had a black president, ergo, racism does't exist'. As we see the George Floyd Killing drift further into the past, the political push to suppress the live wire of civil rights in the name of law and order seems to be getting stronger. It's disconcerting."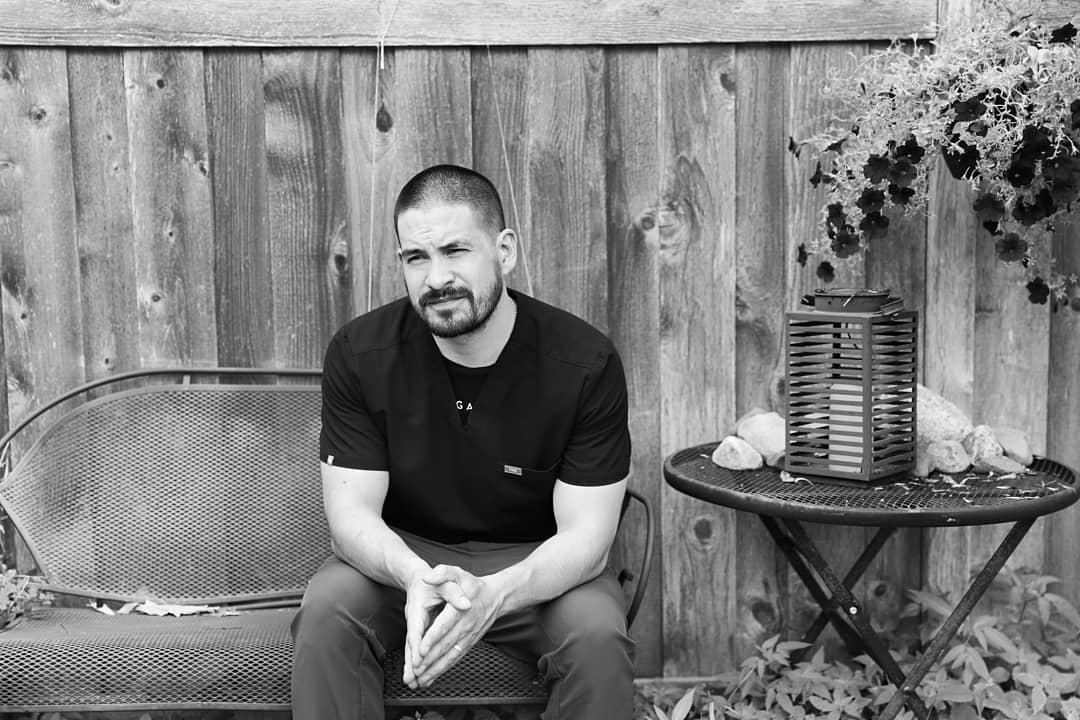 "I no longer give humanity the benefit of the doubt. I find myself thinking negative thoughts about people I see on social media I once considered friends, but because of their support for the abhorrent degradation of our political, judicial and social systems, and I ask myself if I ever truly knew them, or if I can even be friends with them anymore. I no longer think politicians have the will or wherewithal to do anything worthwhile. 

Its a mindset that induces pain, negativity, and anxiety. I don't like it."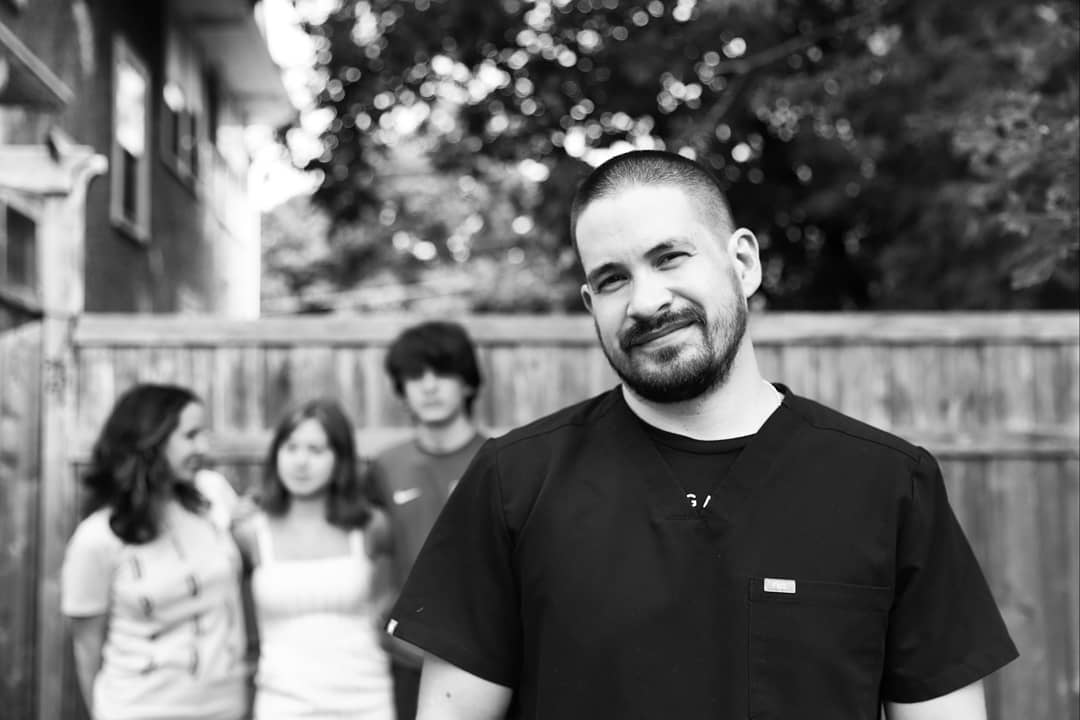 "I worry that the politicization of Covid-19 is going to have devastating effects on the morbidity and mortality rates, especially heading into fall, aka respiratory season. The more disjointed and fractured the messaging coming from our government is, the more room for doubt and denial there is.

It terrifies me that a large population of the US thinks that Covid- 19 is, at least on some level, a hoax or not a real threat. It terrifies me the degree to which otherwise intelligent and logical people, buy into, and propagate conspiracy theories and pseudo science purely because trolls, and instigators on social media are clever in the delivery of convincing memes and propaganda."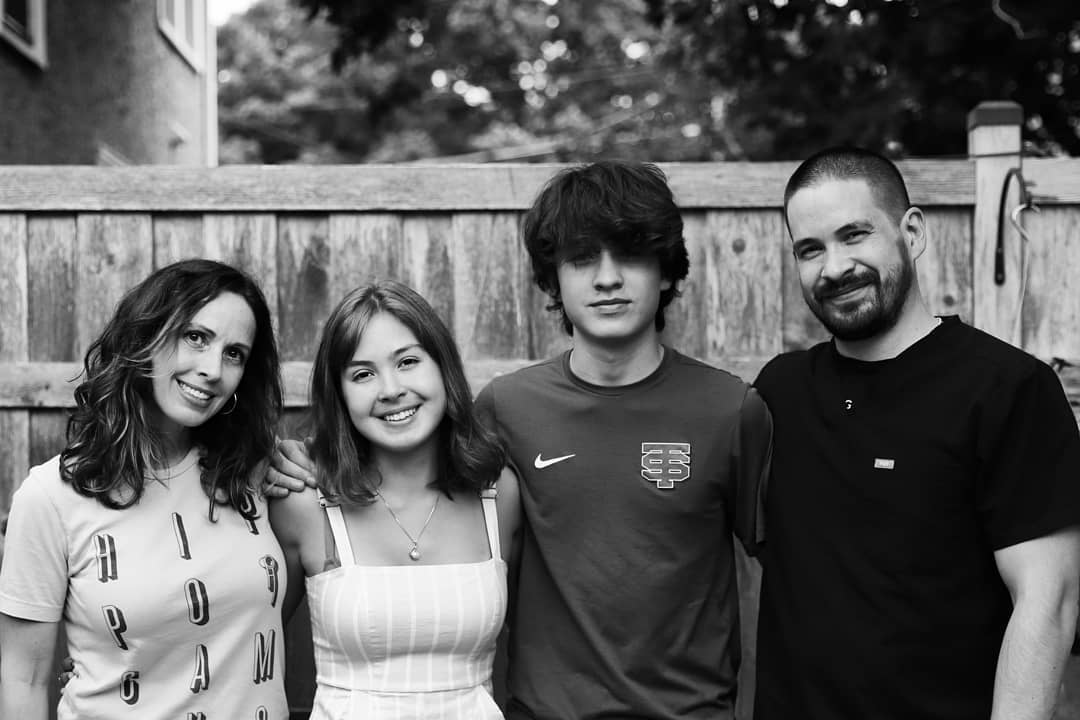 "The embracing of anti-science worries me, it should worry everyone. I hope black and Latino voters show up like never before in the fall to flex their potential political will, and continue to do so in perpetuity. This voter bloc is vital to the perpetuation of the moral and ethical movements that make our country strong and good. Sadly, right now these movements are stifled and silenced by a borderline fascistic model of governance that is emerging.

I also hope people start see the value in science and the scientific model, and lean back into it and trust in it wholeheartedly. If these two things happen, that would go a long way toward steering our society back toward decency and common sense."