Anna Dykhuis, Registered Nurse, at home with her partner Peter Addington, Tissue Donation Coordinator, and their dog Remi.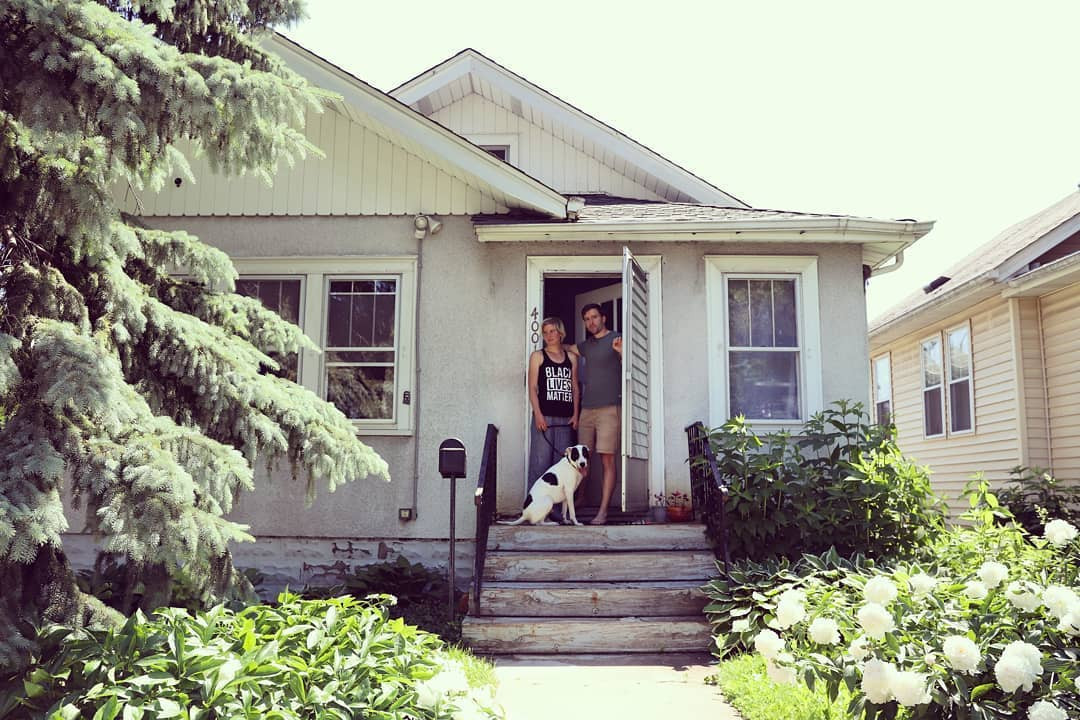 "The 'new normal' is always changing. I work in a busy, urban Emergency Department in Minneapolis, and we have been seeing Covid-19 patients since March. Because we serve primarily people of color, most of my sickest patients were frontline workers, like myself, in the service industry. 
When I kept witnessing all these people in my life and around the city who felt like the social distancing rules and state shut down did not apply to them, I felt so much anger that their entitlement was putting my life at risk and directly impacting the health of my patients who bagged their groceries, fixed their houses, cooked their food, and watched their children."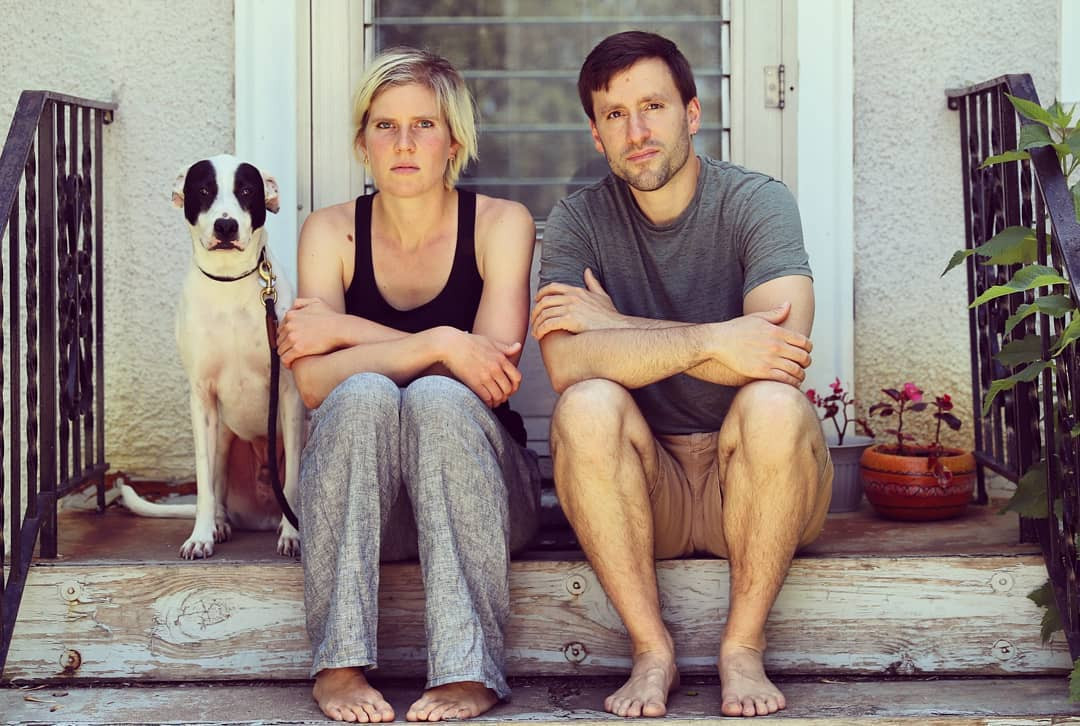 "Sometime in April, I was talking to my friend who is African American about my fear of getting Covid-19 and the feeling that the carelessness of others was directly impacting my safety. She turned to me, laughed loudly, and said, 
'Anna! This is what black people experience EVERY DAY! This is so good for all you white people - to be afraid for your lives!' 
THIS is white privilege. It took a global pandemic for me to experience the constant fear and anxiety of being exposed to something invisible that might kill me."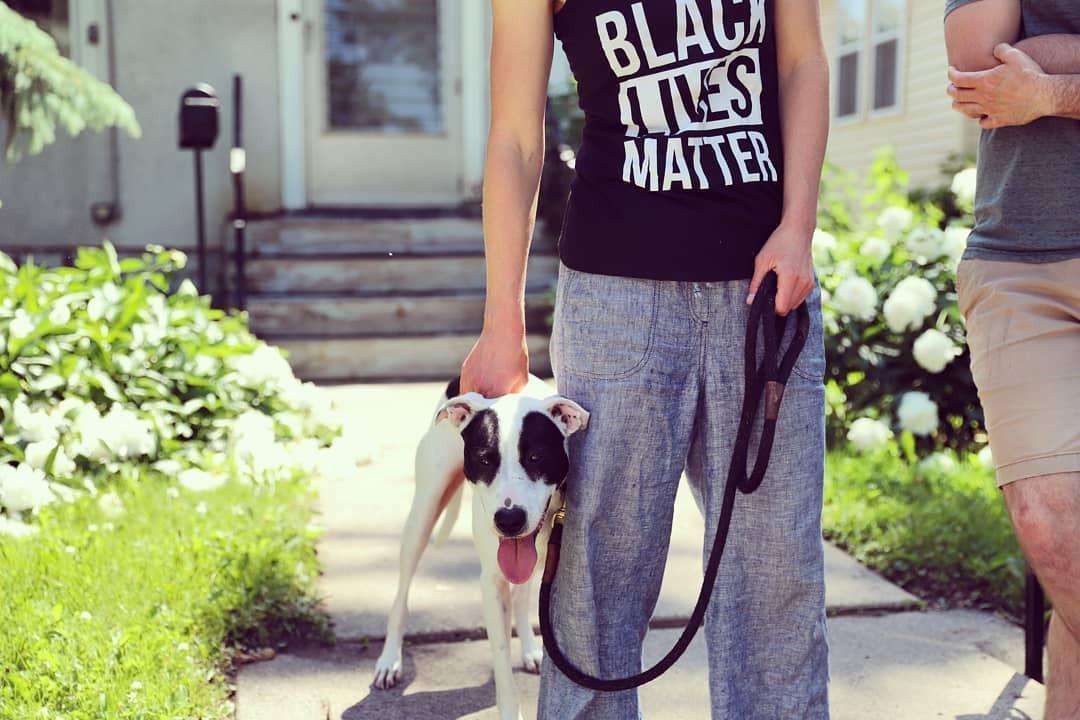 "George Floyd was murdered blocks from my home over a $20 bill, and people all around Minneapolis took to the streets in an uprising, demanding change. The Pandemic exposes the inequities in our system and the willingness of the government and businesses to sacrifice people's lives for the sake of money and maintaining order. 
I hope and believe that true and lasting change will occur on both the individual and system levels. However, I also agonize over the lives of everyday heroes that are lost in the process."