Calden Boyd-Smith, 15 year old grocery worker, at home with his parents, Christina Boyd-Smith and Steve Boyd-Smith, and his sister Pema.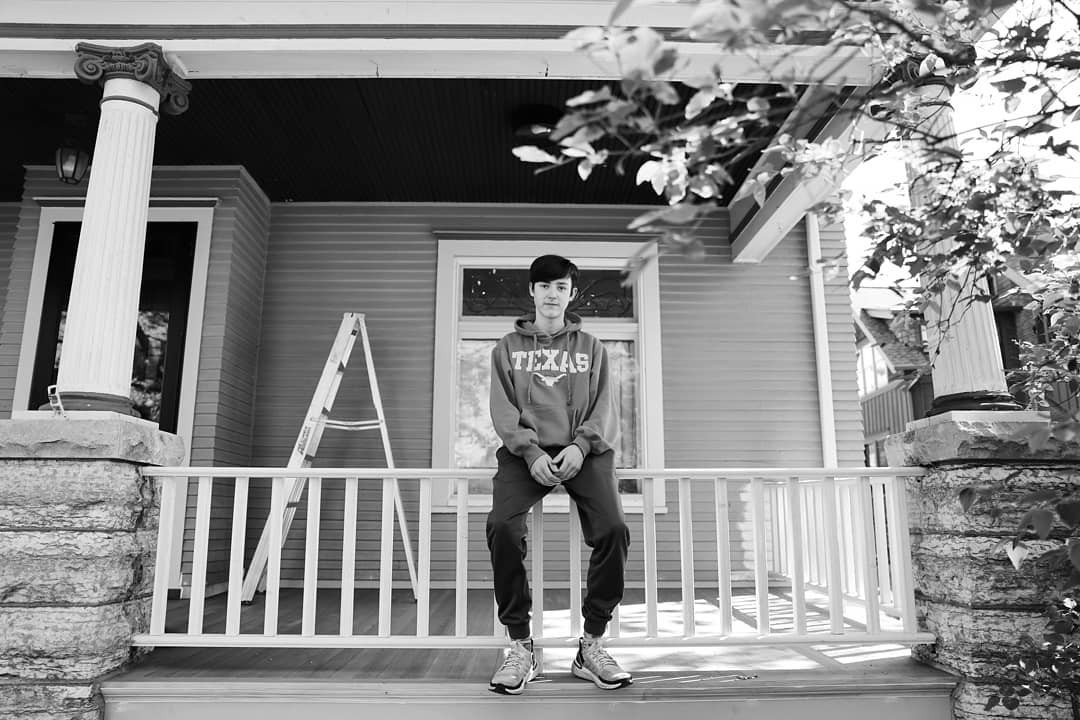 "We are trying really hard to keep everyone safe. We are not being careless about wearing masks and we are constantly wiping things down with disinfectant. Because of The Pandemic I feel like I've grown more responsible and I have more pride in my work. 
I am worried by how some people deny the crisis we're in. They are a vast minority, but they can still massively contribute to the virus spreading."