Katie Kreitzer, Theater Teacher & Director, at home with her husband Jack Kretizer, Poet & Grocery Store Employee, and their two sons, Seamus and Eamonn, both 2020 College Graduates.

"I think people see the arts as fun and, therefore, my job must be fun. Let it be known that it takes an abundance of time and energy to direct theater. I typically work 12 hour days and my weekends are spent at school. It's A LOT (The pandemic is making me realize how hard I work. I don't know if this is what you are looking for, but this is how I feel right now). 
I am currently teaching Technical Theater, Acting 1 and Improvisation ON-LINE! That's crazy."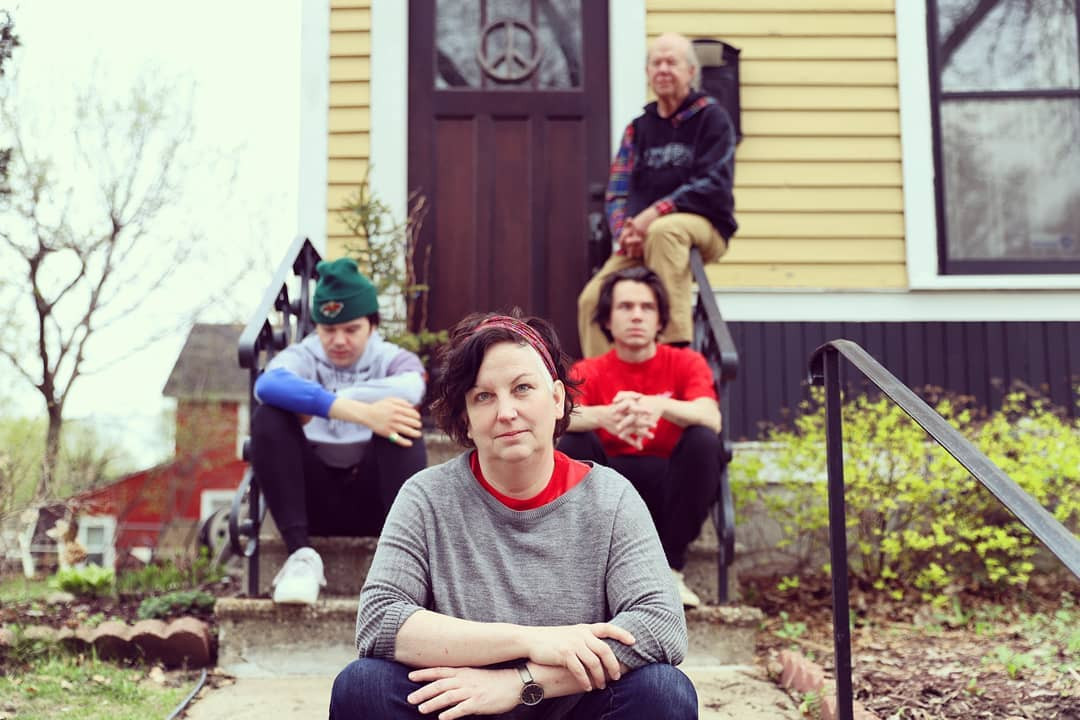 "When the pandemic first happened, I had no idea how I was going to teach these classes. Originally, I thought I would have students watch plays and write papers. But, that's not my style at all. My students deserve a similar (if not better) experience than students who have taken these courses in the past. So I'm working my butt off to keep the classes active and interesting."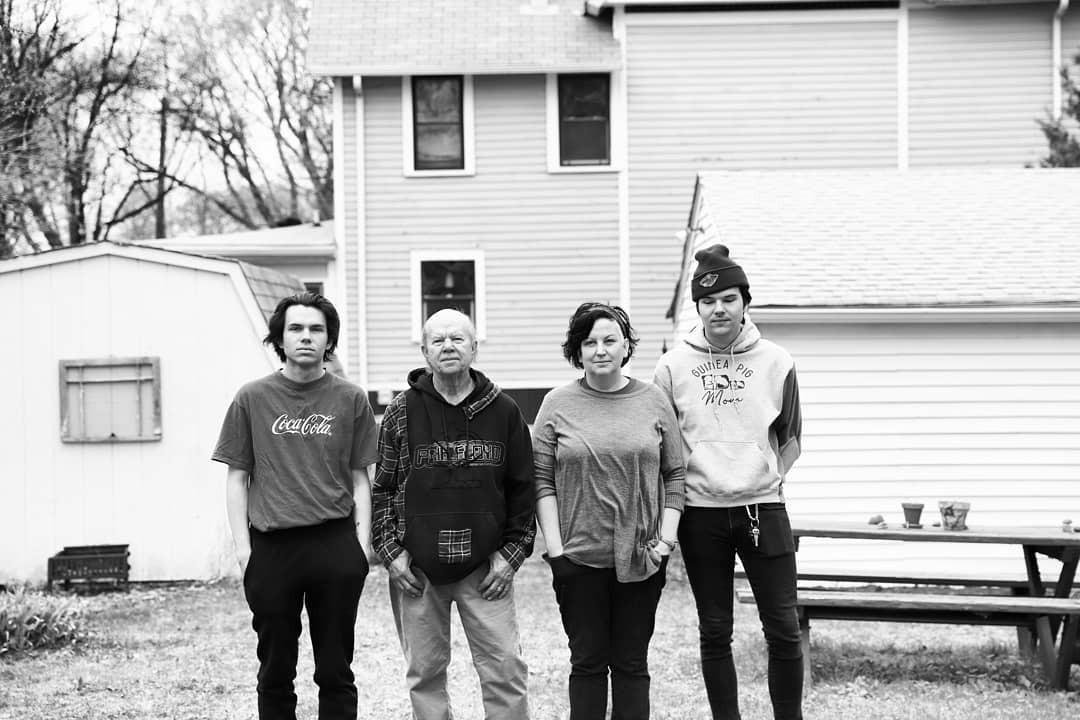 "And I wonder... What will happen to live theater? What will happen to my job? Will I be considered essential to my school? What if I'm not able to direct? Will private schools survive if we stay on-line? How will people afford private school? 
My husband and son are both high risk. Jack works in a grocery store and risks his health daily. We can't afford not to have him work. My sons are both artists that rely on public gatherings. I've damaged my gum tissue from grinding my teeth from stress."