I've spent a lot of my life waiting. Waiting for a best friend. Waiting to grow up. Waiting for the bell to ring. Waiting for Friday night. Waiting for Opening Night. Waiting to graduate. Waiting to feel like an adult. Waiting for the water to boil. Waiting for the leaves to turn. Waiting for my babies to be born. Waiting for my babies to not need me so much. Waiting for springtime. Waiting to be a real artist.
But this most recent waiting was uniquely singular. Waiting for the Covid-19 Vaccine has been the most challenging wait of my life. Because along the way were a million different catastrophes that could have sabotaged my plan. My family's plan. Our plan to try to not contract Covid-19. For over a year I've waited, with the timeline largely fluid and unknown. Mainly, I've been impatient. As the children's book characters Elephant and Piggie say, "waiting is not easy!"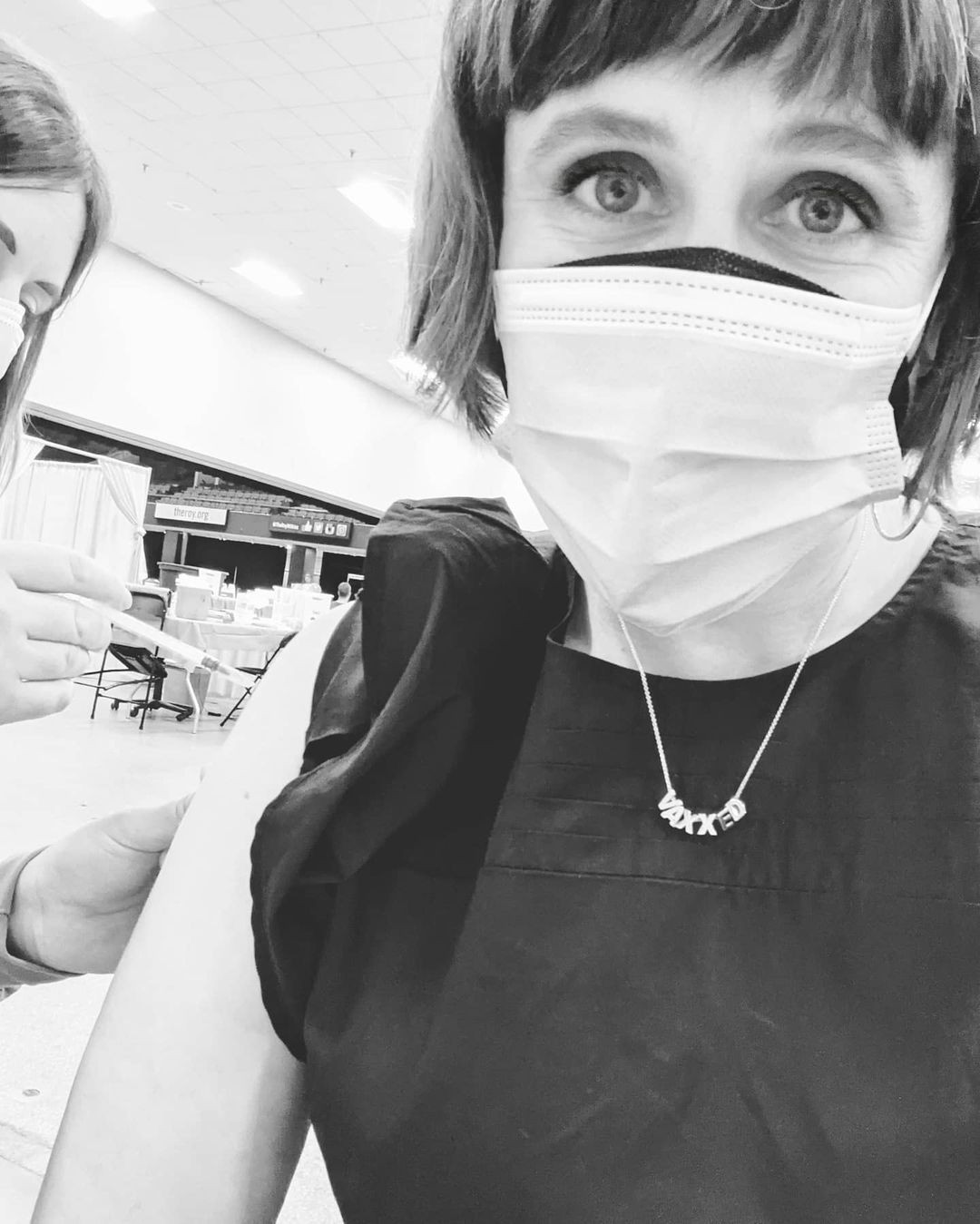 Today I received my second dose of the Pfizer Covid-19 vaccine (shout-out to my awesome nurse/vaccinator Jennifer!). It reminds me of all My Big Days. My graduations. My wedding. The births of my children. A door has been opened to walk through, but I fully don't know what is on the other side. The After is different. It's what we want it to be.
Unfortunately, the cases of Covid-19 continue to tick upwards. So, the dial isn't really changing for me or my family. My children cannot be vaccinated yet, likely not until the fall or later. And I'm nervous to do some of my favorite things. Things that gave My Before color and life.
I do know I am going to continue to tell Stories in The After. I've created a non-profit, By A Thread Collective, to further evolve this important work. This work of being human, together.
I hope you'll join me.