Dr. Frank Villaume IV, Emergency Medicine Physician, with his wife Dr. Lourdes Gomez Villaume, Hospital Medicine, at home with their two young children.
"I want the public to know that it's OK to come to the ER if you don't have Covid19 but are concerned about other symptoms you are experiencing. We will do everything we can to try to prevent you from becoming infected while we diagnose the myriad of other dangerous conditions that cause illness and death. 
Don't stay at home if you have an emergency."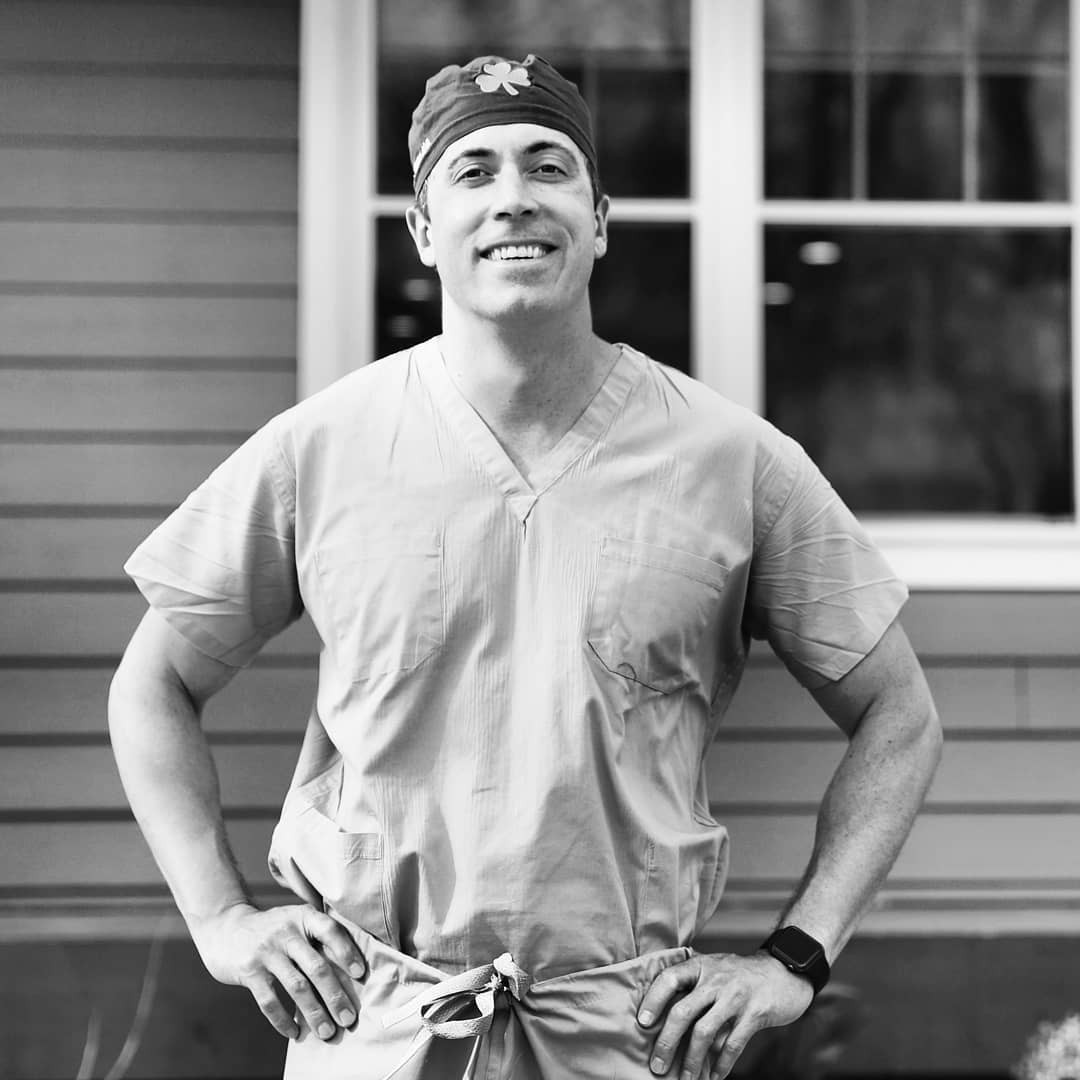 "The job I've loved for the past 14 years now makes me anxious. It's also never been so exciting.
We have seen a dramatic decrease in non-covid19 patients in the ER, and delayed presentations of so many other conditions which are themselves equally or more life threatening. I worry the pendulum may have swung too far."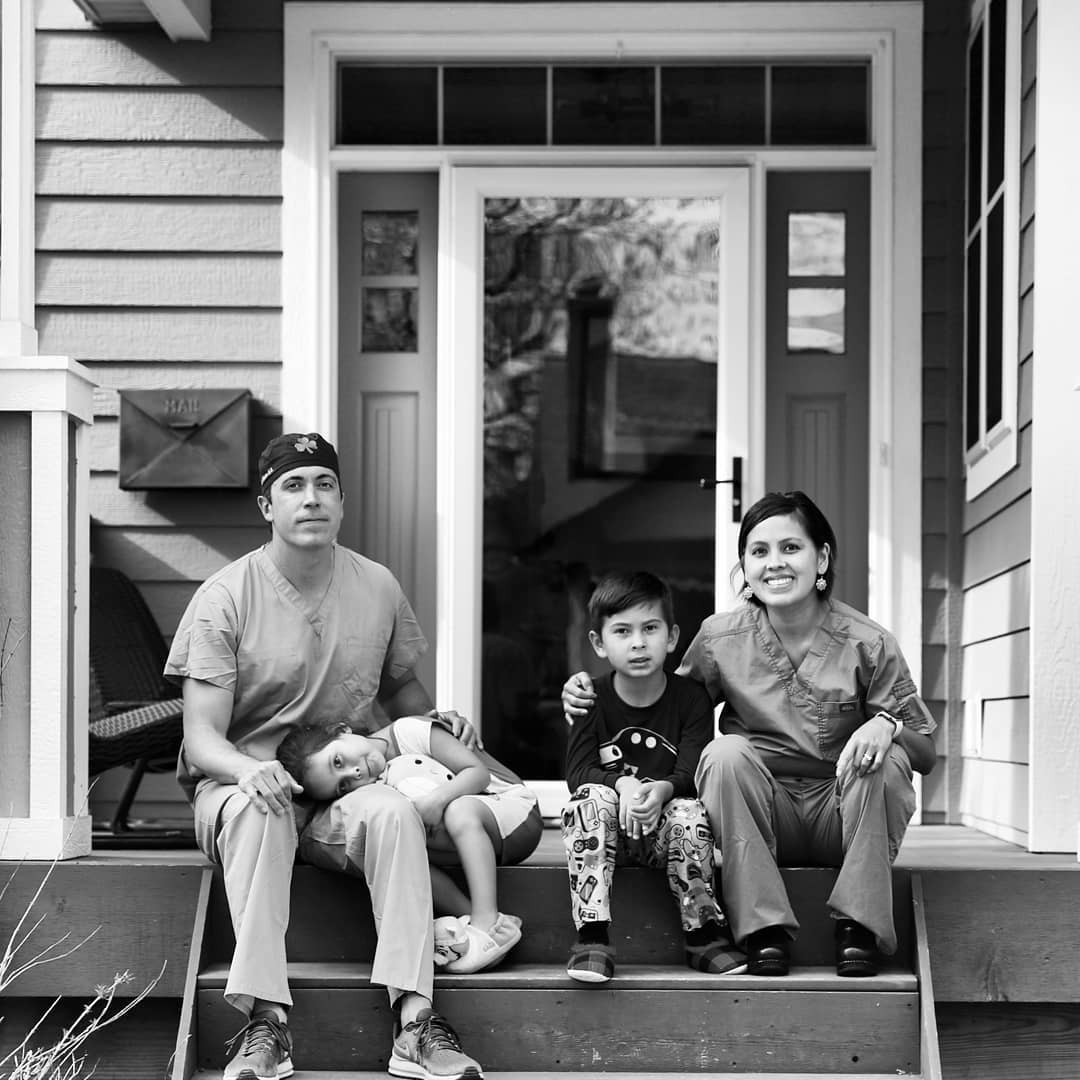 "We have proved that we can work together as a society to constantly adapt and overcome. When we rebuild our economy we have a chance to make our healthcare system more equitable and available for all."