Doctor Lourdes Gomez Villaume, Hospital Medicine, at home with her husband Dr Frank Villaume IV, Emergency Medicine, and their two children.
"The hospital is always a scary place but right now it's an especially lonely, scary place not just for the patients but also for all the staff."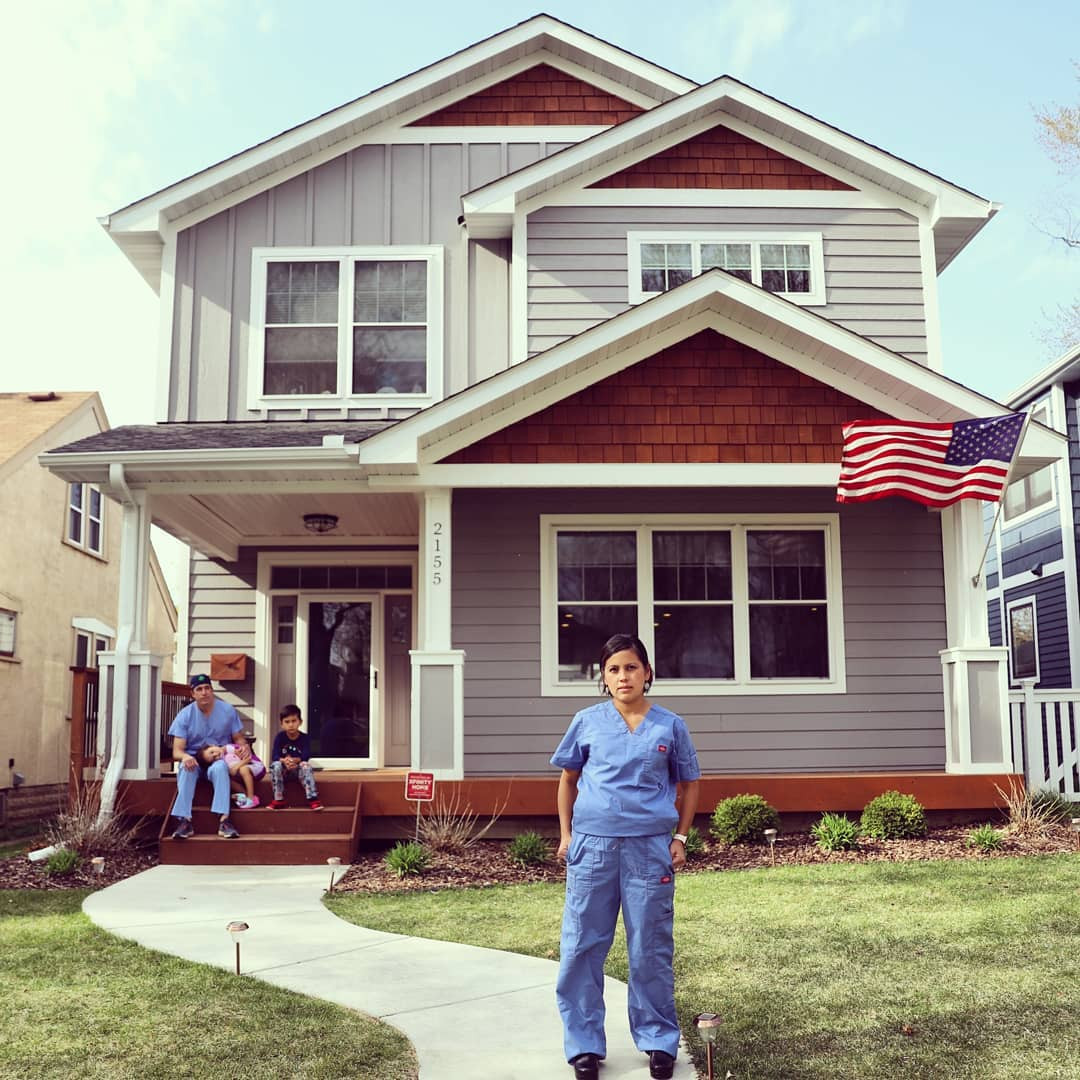 "I have learned to appreciate all the little normalcies in life and how much I miss them, even taking for granted a quick target run for a birthday gift, or the hugs and kisses from my family. Especially when Frank or I have been on service we have learned to avoid (showing physical) affections until decontamination- even the littles have learned the routine."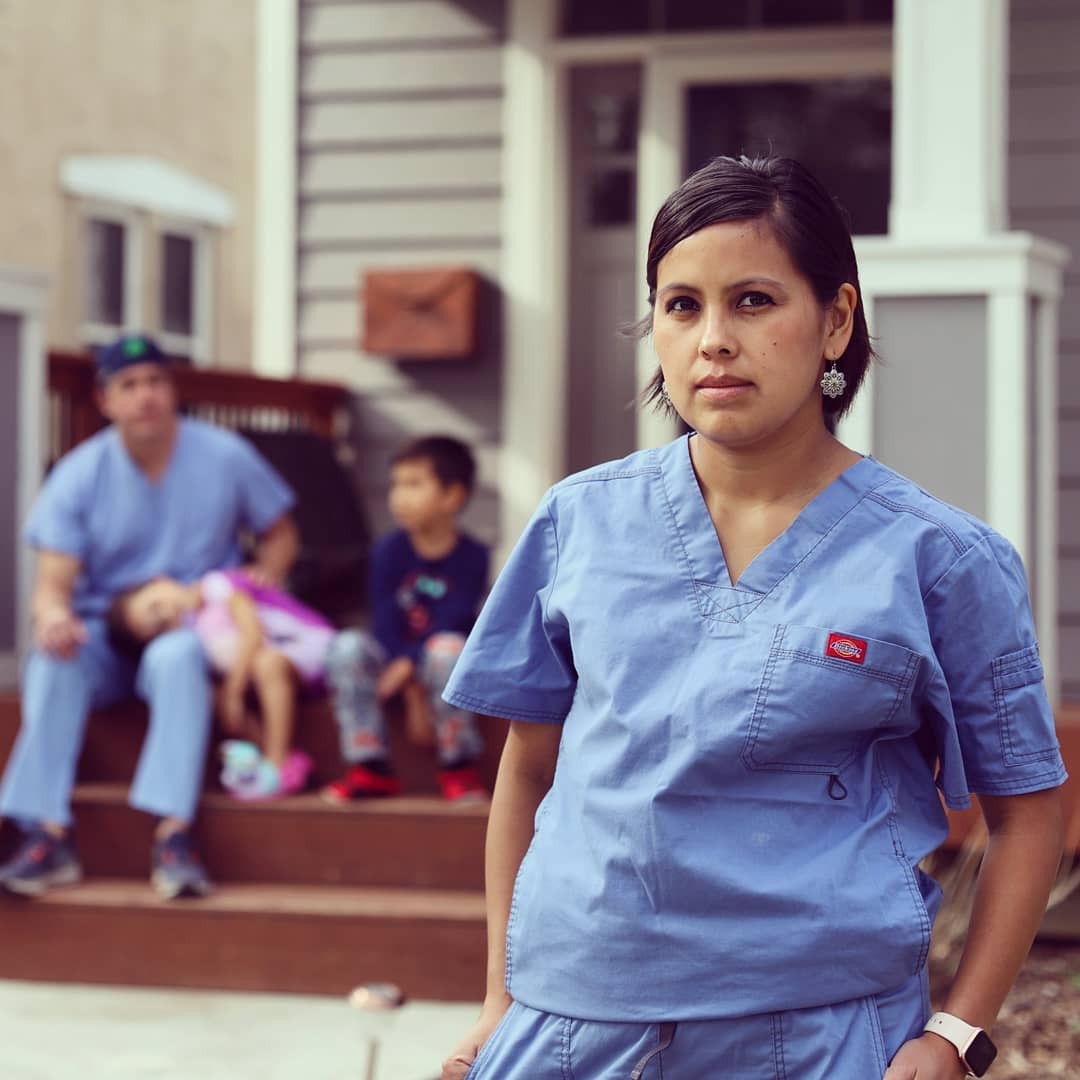 "I worry that the spirit of togetherness during this isolation will be forgotten too soon. I fear that people will return to their self centered ways and forget the vulnerable, forget the suffering and forget that feeling of just wanting to help. 
I worry that we will all hurry back to a life of busyness too soon. I worry that I will get my loved ones sick or that if I get sick I might leave my babies and my love. I worry for Frank that he is in the ER."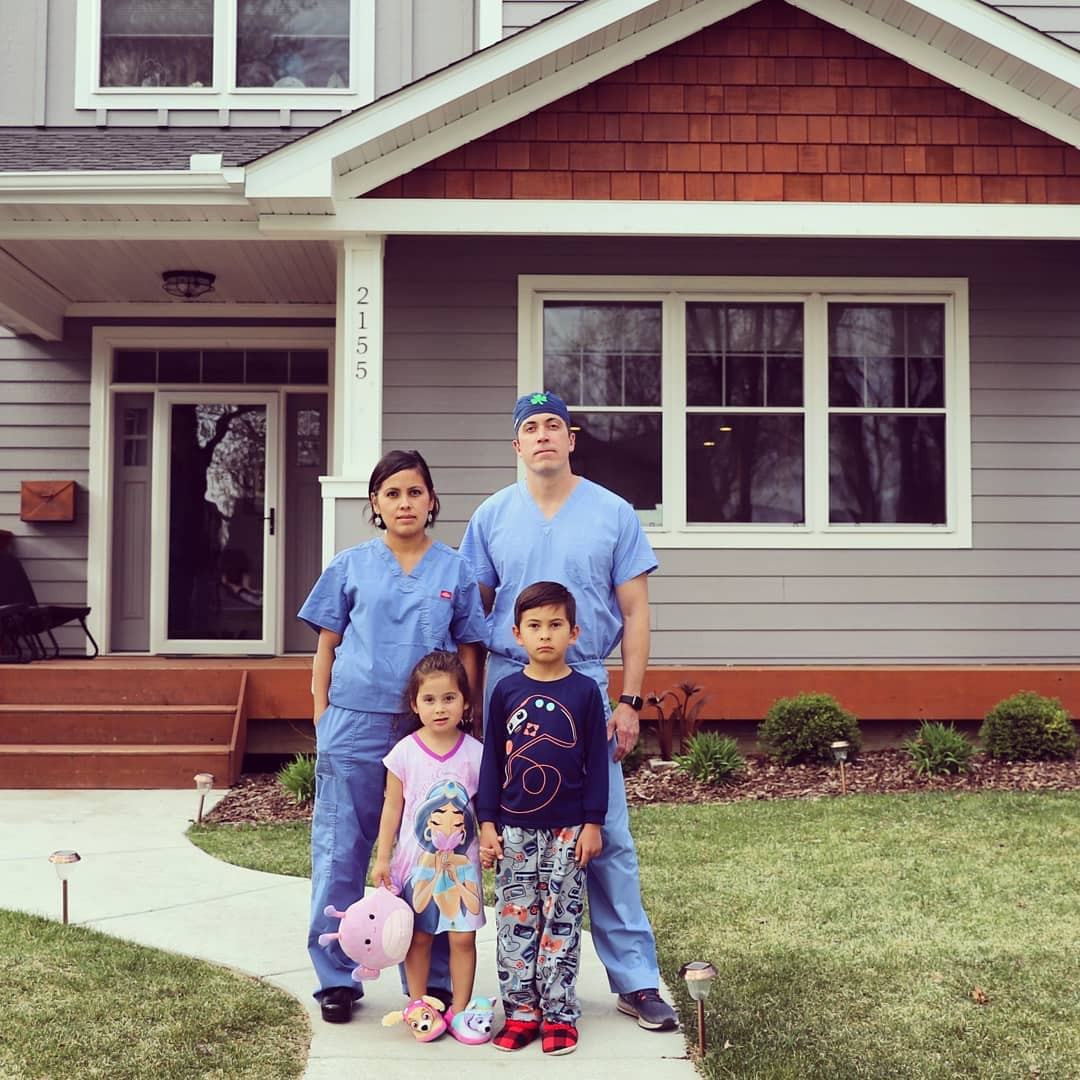 "I hope that all people learn to appreciate how 'essential' we all are to each other and value humbly what each person offers. I hope people's eyes will be open to how inept our government is and help to make serious changes."