Dr Frank Villaume IV, Emergency Medicine Physician, updates me... 
"This fire is out of control. I can't think of a time in 15 years of working in ERs where hospitals are so overwhelmed. And I think this is just the beginning unless something changes."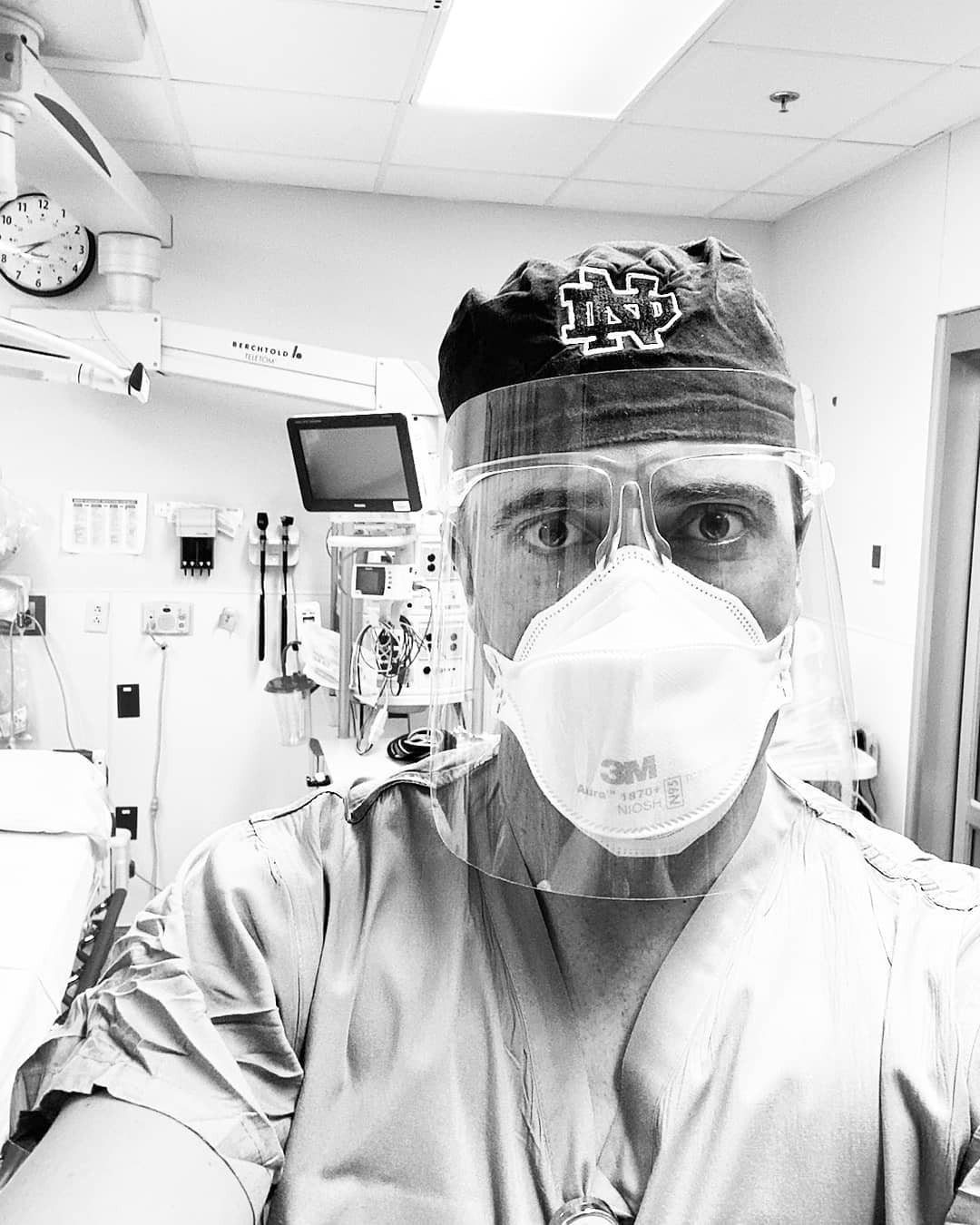 Photo courtesy of Dr. Frank Villaume, IV

"I have a simmering concern about ongoing surge of Covid in the community, without any apparent new efforts to curb spread. This is especially concerning as we have seen widespread lack of hospital bed availability in the broader metro area of the Twin Cities.

I miss being able to interact with patients without the barrier of a mask. We have lost the ability to connect on a personal level with a smile. A smile can really do so much in so many situations."

(What can't you wait to do post-vaccine?)
"I can't wait to have a huge, crowded and intimate party with family and friends. Sharing food and drink and plenty of hugs and kisses."