Peggy Flanagan, Lieutenant Governor of the State of Minnesota, invited me to photograph her 2nd dose of the Covid-19 Vaccine at White Earth Urban Office this afternoon. Peggy told the press,

"I am here at the White Earth Urban Office to receive my second dose of the Covid Vaccine. I am incredibly excited to be here. As we see more and more Minnesotans getting vaccinated we are getting closer and closer to ending The Pandemic."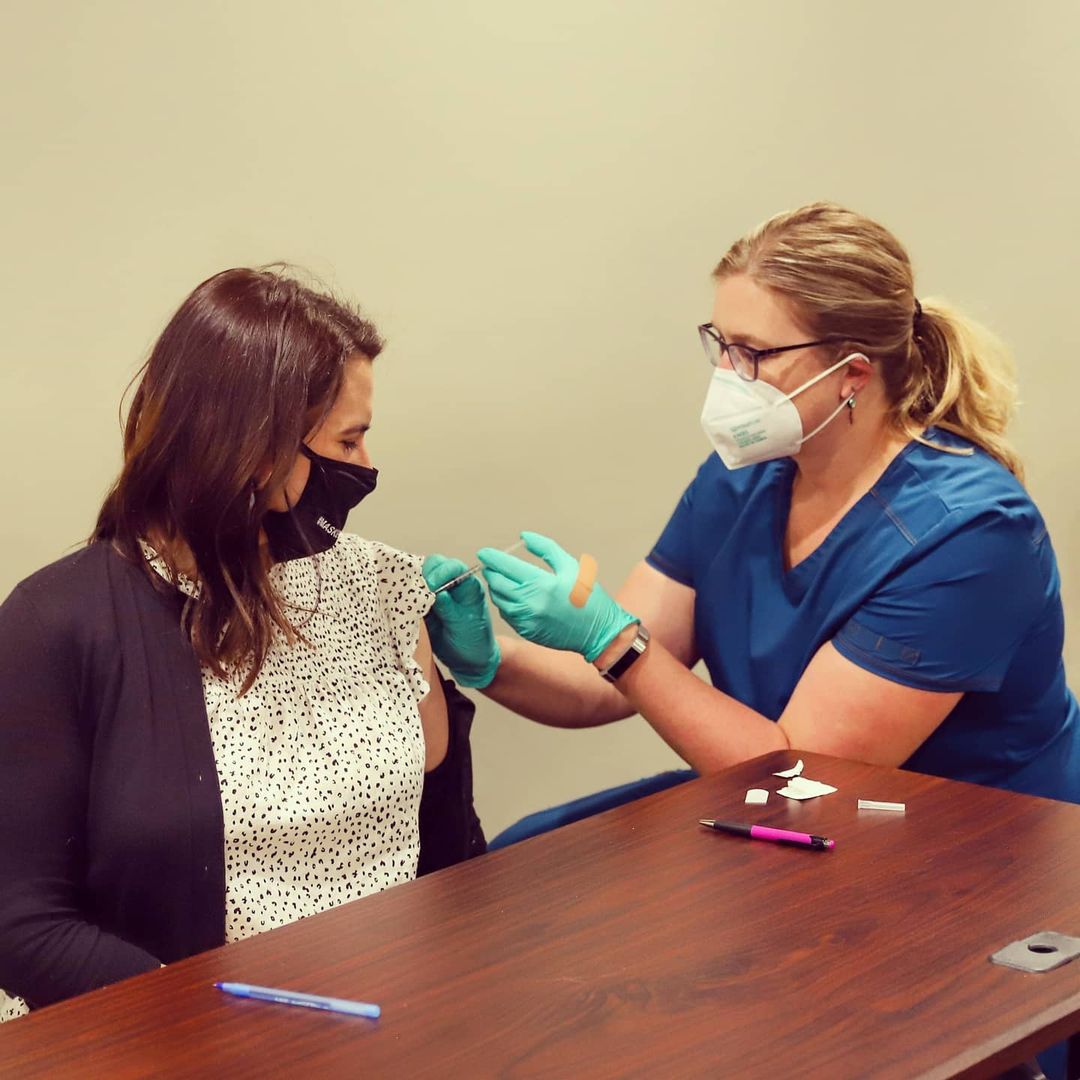 Lt. Gov. Flanagan receiving her 2nd dose of the Moderna Covid-19 Vaccine.
"White Earth has done a tremendous job vaccinating folks from the tribe, but also from across the region. They've been vaccinating folks from the surrounding communities and we just wanted to stop here and lift it up and talk about how powerful it is to be a good neighbor. I think, so far they have done 14,500 vaccinations, of which I am one... As we've opened up vaccines to 16+, this is just another way we are spreading the word and trying to get folks vaccinated."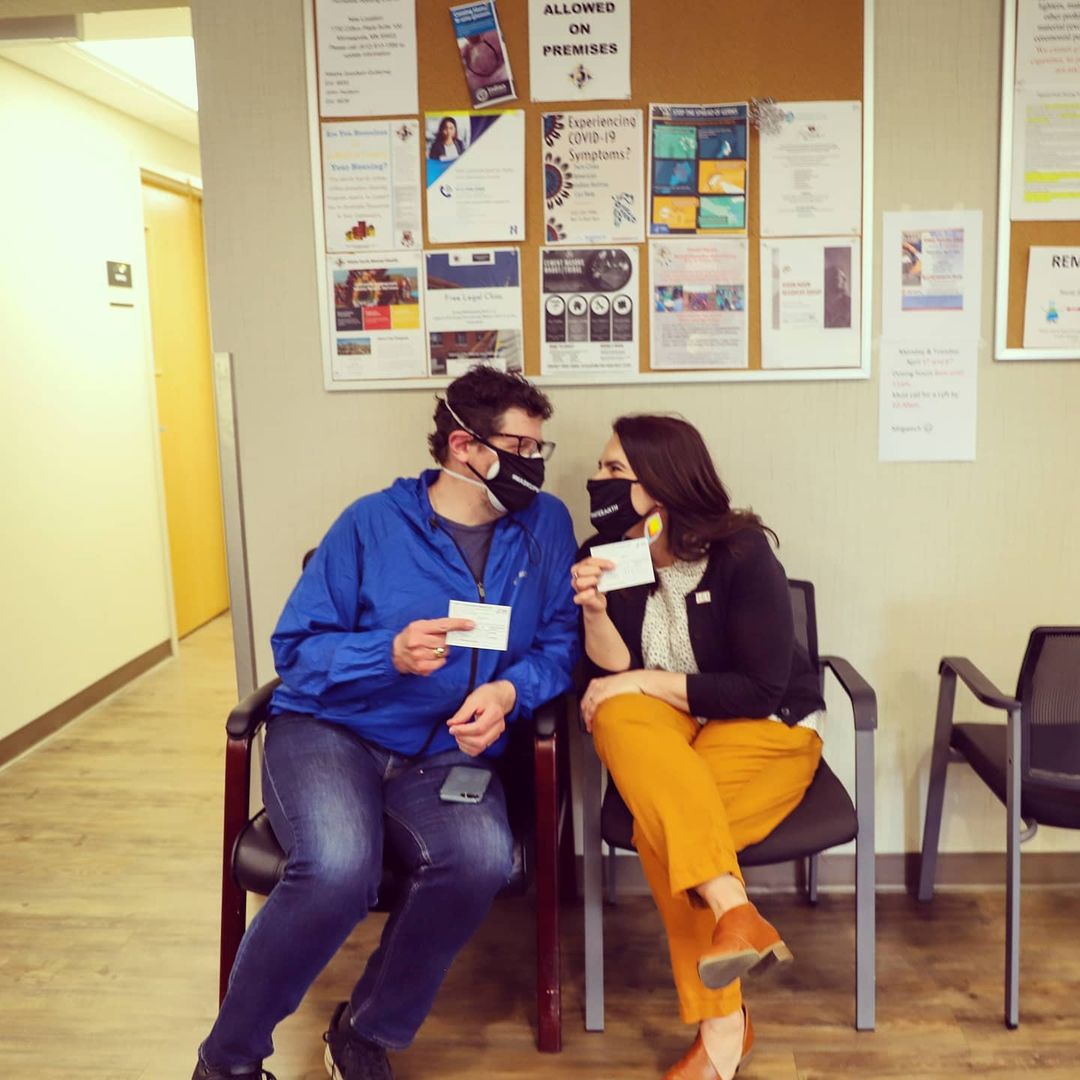 Lt Gov. Flanagan waiting 15 minutes after her shot with her husband Tom Weber.
"I hope everyone takes the opportunity to sign up for the Vaccine Connector. It's a great way to know when it's your time and to find places on the Vaccine Locator Map where you can get vaccinated. It's now available in Spanish, Hmong and Somali, so we're trying to remove as many barriers as possible for folks to get vaccinated. And with the site we're setting up in partnership with FEMA at The State Fairgrounds, we also think that will be a great way for more Minnesotans get vaccinated."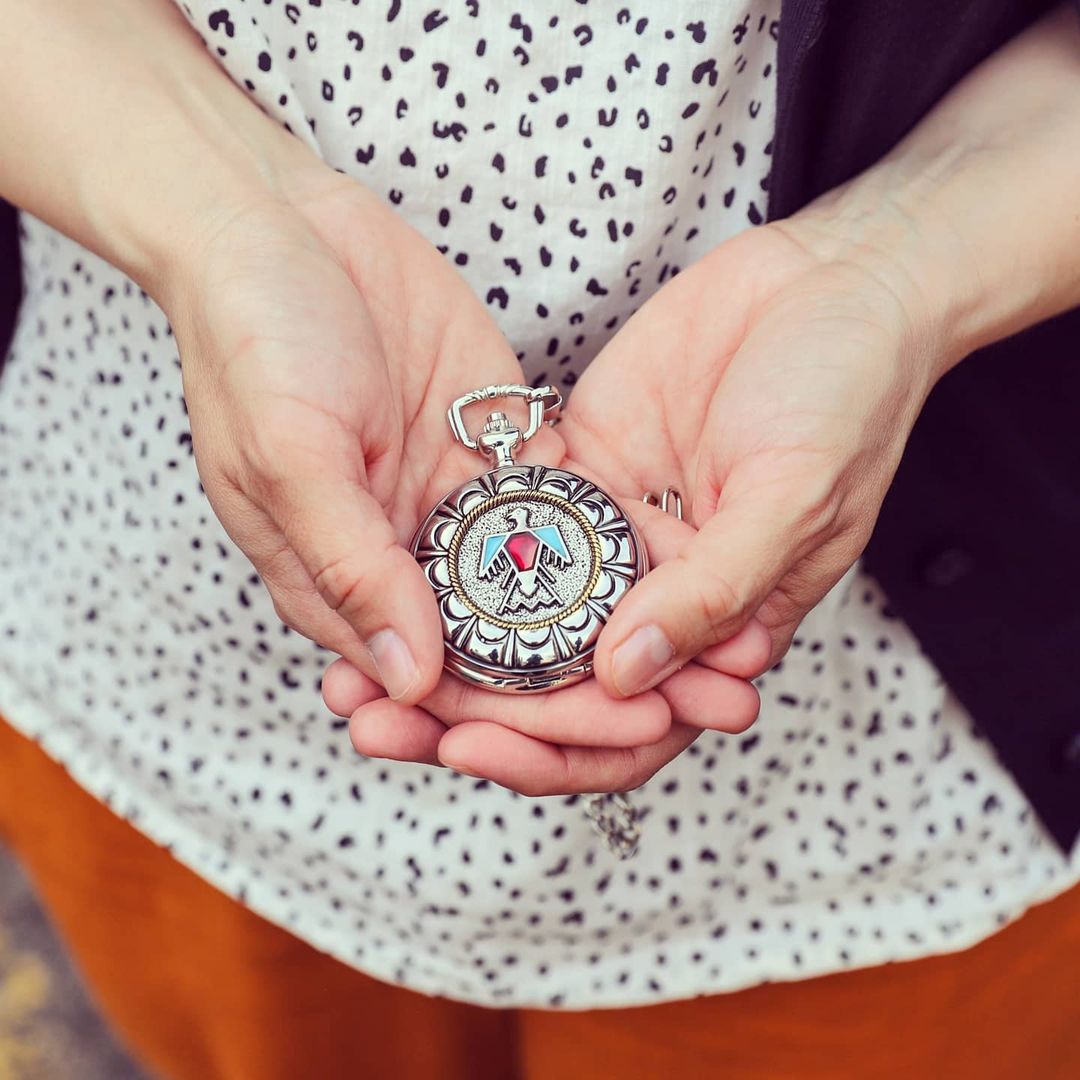 Lt. Gov Flanagan holding the watch that belonged to her late brother Ron, who died from Covid-19 at the beginning of the Pandemic.