Jeff Digre, Pharmacist, updates us the day of his first dose of the Covid-19 vaccination,

"During the early COVID vaccine rollout I have been very frustrated with the large health care organizations. It appears that they have limited the vaccine to their own employees despite guidelines that include many more unaffiliated health care workers in the vaccination group. 
As a result, us workers who are not affiliated with a large facility (Allina, Healtheast, etc.) have been limited to waiting for understaffed county health departments to verify our eligibility and to open up vaccine availability. Meanwhile, it appears that since late December and early January, thousands of doses were sitting in freezers at the large facilities... a wait that I was last told would take until late February."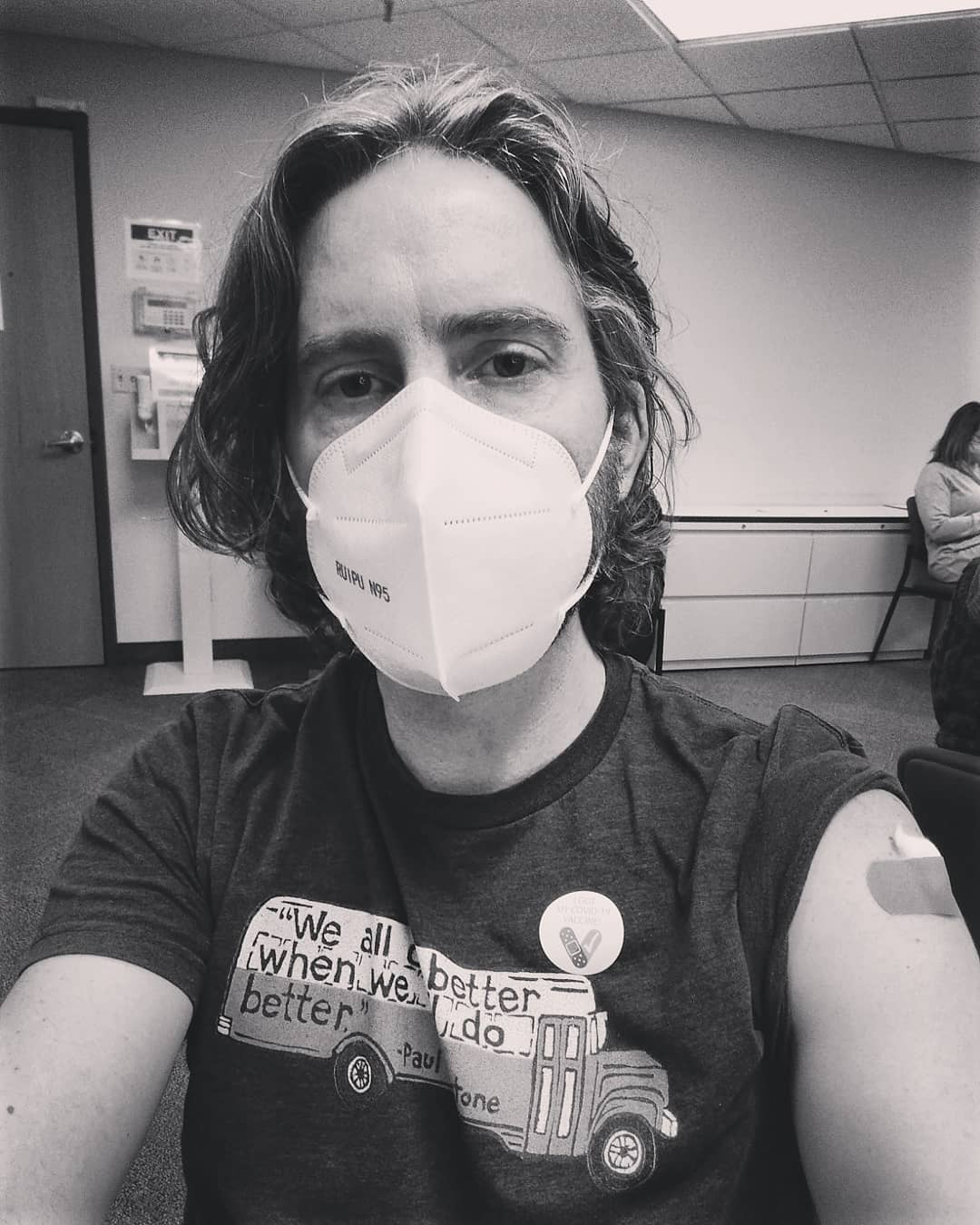 Photo courtesy of Jeff Digre
"If the vaccine hoarding is true, it would be an example of one of the pitfalls of privatized corporate medicine. As a pharmacist, everything I have been told is that the vaccine is being provided FREE of cost to these organizations, paid for by the American people - the vaccine should be distributed as such.

In recent days, I have read reports that the vaccine numbers reported in the news may have been misleading and that the numbers might actually reflect unshipped and well as shipped doses. Whatever happens over the next few months, I hope that when we look back at this time we remember to analyze how the privatized system of health care in America affected the vaccine rollout - for better or for worse. 
Nevertheless, as of late January, I'm glad to finally see some major health care organizations finally opening up their vaccine scheduling to unaffiliated health care workers!"

editor's note :: Jeff is wearing a Wellstone shirt with the late senator's beloved quote, "We all do better when we all do better". We sure do💚