Laura Willson, Physician Assistant in College Health, emailed me an update 3 days ago. Laura tells us,

"I have to remind myself that we all will get vaccinated soon, or I get too caught up in who is getting it first... I want this to go faster, I want my community to be safe. I want to send my kids to school where teachers and staff are protected. I want to go to the gym where everyone is vaccinated. I want to go to a restaurant where the server is protected. I want to travel again! It's hard, in these final legs, to be patient."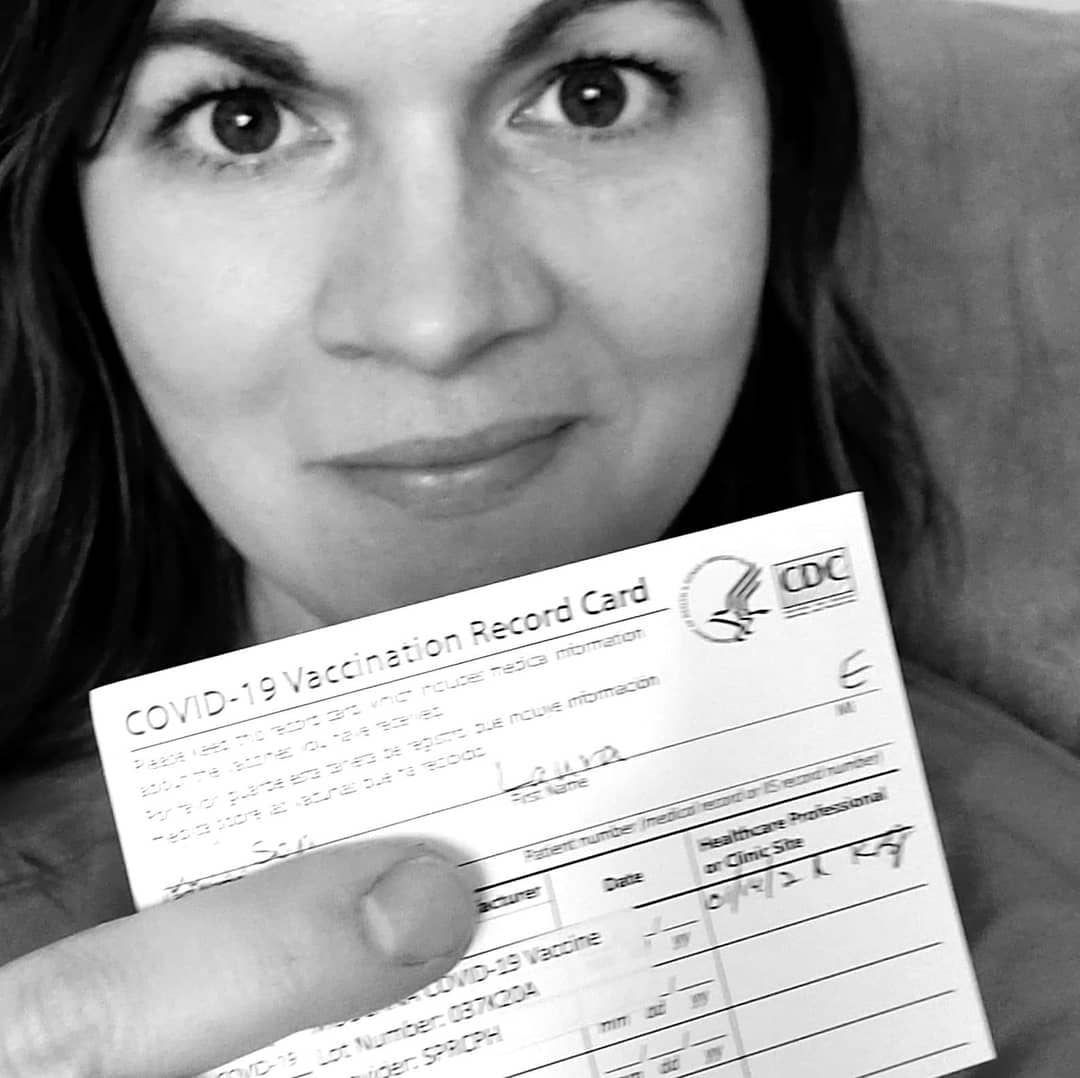 Photo courtesy of Laura Willson, PA
"The public health department is trying so hard, and doing amazing things. They are getting us all vaccinated. I appreciate them. I also wish there was more transparency and the little clinics and health systems weren't getting overlooked, and didn't have to fight to get vaccinated.

This will bring (in 4 weeks, with my second dose) a level of calm in our house not seen since March. As the parents of small children who cannot fend for themselves, our biggest worry was, 'what if we both get sick at the same time?' How will we take care of our kids? What if one, or God forbid both, of us got REALLY sick. What will we do? Who could we possibly ask to watch our kids and risk giving them a potentially fatal virus? What if I brought the virus home from work and made my family sick? How could I forgive myself? 
This vaccine is slowly chipping away at that mountain of uncertainty and dread. That's an amazing feeling. That's hope.

Just some thoughts, still processing them all."