Angie Haigh, RN & Hospice Worker, texted an update,

"I got my first dose of the Covid 19 vaccination on Inauguration Day. I won't exaggerate and tell you that it feels like a new beginning. We still have a long way to go, but I am feeling more confident that we are heading in the right direction with far fewer obstacles. I'm still horrified that the lack of comprehensive federal response to this pandemic has stunted so much progress."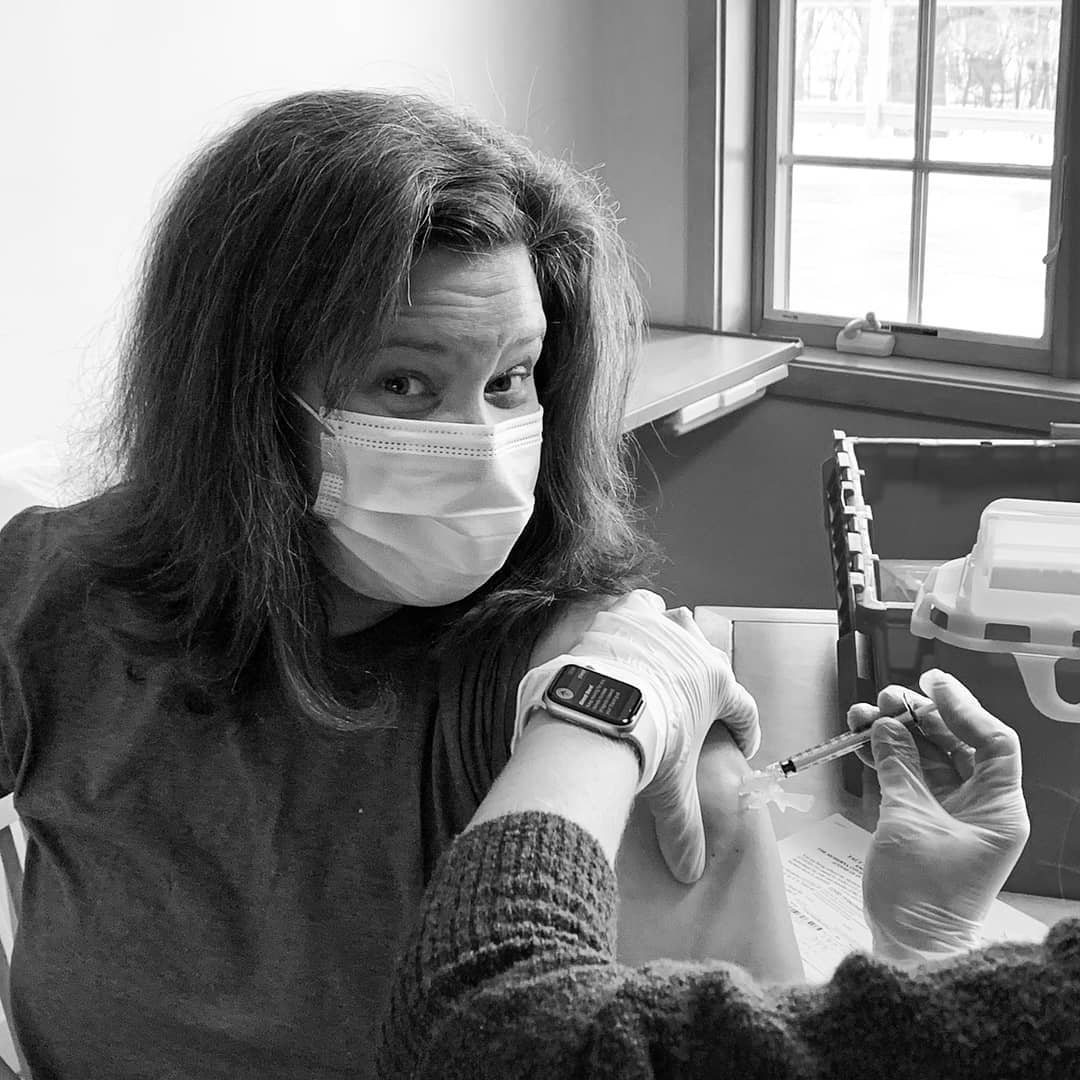 Photo courtesy of Angie Haigh, RN
"I am thankful for the expertise of so many individuals to get this vaccine rolled out. And I can't wait to go out dancing when it's time."